Who Is Kelly Ayotte?
5 Things to Know About Mitt Romney's VP Hopeful Kelly Ayotte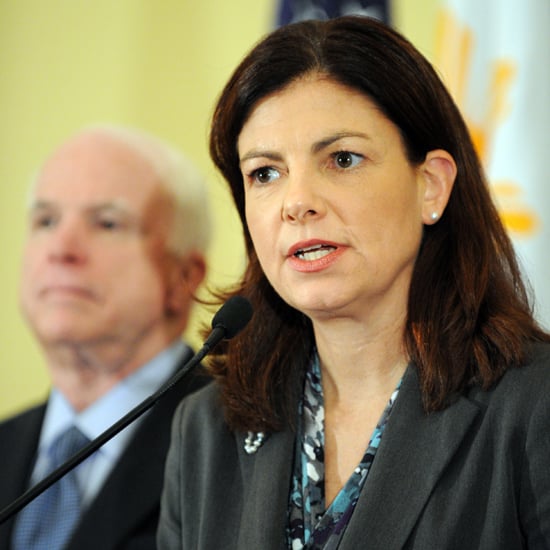 In the midst of the boys club that is Mitt Romney's pool of VP possibilities, there is a woman who just might have the upper hand, thanks to Mitt's Fourth of July vacation. Mitt invited New Hampshire Senator Kelly Ayotte to join him tomorrow in Wolfeboro, NH, for the town's Fourth of July parade. This is a big deal for Kelly, as she will be the first vice presidential short-lister to appear in public with the Republican presidential nominee during his annual lakeside family vacation. As a conservative female VP hopeful, Kelly looks a lot more promising than a certain Alaskan politician from the last presidential election season. Here are five things to know about Mitt's possible running mate:
Her husband, Joe Daley, is the owner of a landscaping and snow removal company (that she helped him launch) and an Iraqi war veteran. They have a son and a daughter.
She became the first woman to serve as New Hampshire's attorney general in 2004.
She's been vocal in her antiabortion stance, and last week, she spoke on behalf of Mitt at a pro-life conference. However, she has said that she would support abortion in cases of rape, incest, or medial emergency.
She opposes gay marriage and adoption by gay couples. She said, "I absolutely support and believe in marriage as between a man and a woman."
Sarah Palin endorsed Kelly during her race for the Senate in 2010, calling her "a Granite State Mama grizzly who has broken barriers."