Who Is Wendi Murdoch?
10 Things to Know About Wendi "Smackdown" Murdoch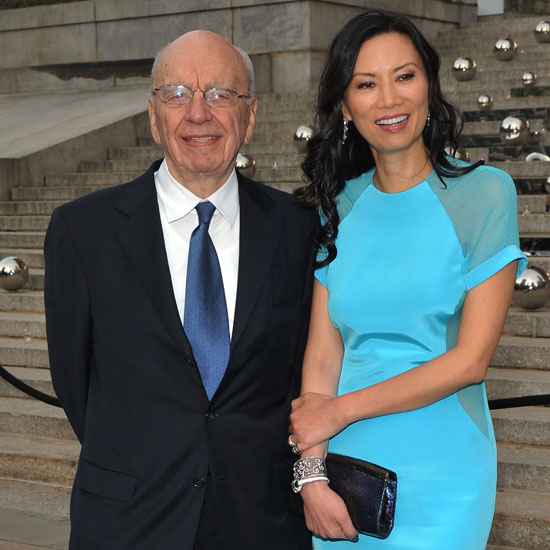 In parliament yesterday, Rupert Murdoch's wife, Wendi, saved her husband from a pie in the face and gave the pie attacker a piece of her mind by slapping him on the head. Now we're all wondering, who is this bombshell behind the billionaire, and how is she so awesome? Well, here are 10 things to know about the smart, pie-in-the-face avenger that is Wendi Murdoch.
Wendi Deng Murdoch was born Deng Wen Ge in China but changed her name to Wendi Deng when she was a teenager.
She came to the US on a student visa in 1988.
Wendi enrolled in Guangzhou Medical College when she was only 16 years old.
She played volleyball when she was young.
She went to Yale Business School.
Her work résumé includes Fox TV and Myspace China.
Wendi's relationship with her first husband, Jake Cherry, began while she was a student living with his family.
She was married to Jake, 30 years her senior, for two and a half years.
Wendi met Rupert Murdoch in 1997 when she was 29 years old and he was 66.
Wendi and Rupert have been married for 12 years and have two children together, Grace and Chloe.