Who Is Your Favorite Comedienne of 2010?
Who's Your Favorite Funny Lady of 2010?
Our fave comediennes have had a busy year, winning top honors, hosting award shows, writing books, and getting involved in politics. The fight for funniest won't be easy!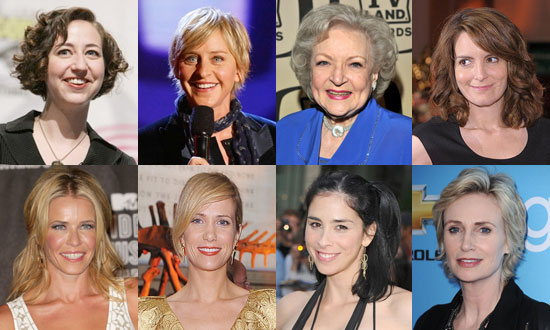 Kristen Schaal showed us how to be sexy, Ellen DeGeneres was named most powerful gay American, Sarah Silverman and Chelsea Handler wrote books that topped our 2010 must reads, Betty White provided us with a year of hilarious quotes, Kristen Wiig continued to make us laugh on SNL and in a slew of films, and finally, Jane Lynch gave us a guide to insults as Glee's Sue Sylvester.
And last year's champ, Tina Fey, is still a major force to be reckoned with. Earlier this year she became the youngest recipient of the Mark Twain Prize for American Humor and can add her recent Golden Globe and SAG nominations to the growing number of accolades for her show 30 Rock.
Share who your pick is for top funny lady of the year, and tell us why in the comments! And don't miss all our Best of 2010 coverage.