Who Was Your Favorite First Lady of the Year?
Best of 2010: Who Was Your Favorite First Lady of the Year?
Fashion-friendly Samantha Cameron entered the trendsetting first lady club this year when her husband won a tough UK election. Veteran Carla Bruni-Sarkozy continued to entertain us, filming scenes for a Woody Allen movie and allegedly dishing on having a quickie while the Queen waited. Michelle Obama, the most powerful women in the world, spent the year speaking up for military wives and getting kids to move. Bettina Wulff's husband became Germany's prime minister, giving us a chance to learn little known facts about her, like that she was as single mom before she married her husband. Mexico's first lady Margarita Zavala stopped by the US in the Spring for a glamorous state dinner, while Queen Rania was named a Glamour woman of the year. Spain's Sonsoles Espinosa celebrated Spain's World Cup victory, and Cameroon's Chantal Biya continued to represent her country in style. It was a busy year for the world's first ladies, but who had the best in your opinion?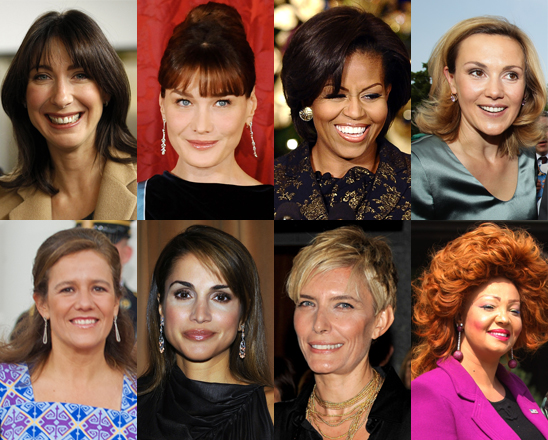 Don't miss all the Best of 2010 coverage, including polls, slideshows, and more on the PopSugar Network!