Why Can't Japanese Women Keep Their Maiden Names?
Why Can't Japanese Women Keep Their Maiden Names?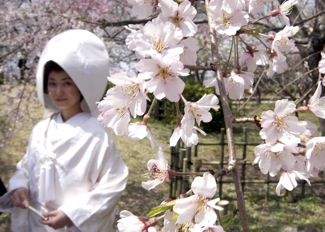 Much like the marriage debate in the US, politicians in Japan argue over the familial institution. Yet in Japan, the debate doesn't rage over gay marriage, rather over whether women should keep their maiden surnames. Japan is the only major industrialized nation to require spouses have the same name, but only one major political party supports changing the status quo. How come?
Japan's traditional concept of marriage used to guarantee property and businesses passed on to men. Those who want to keep the remnant of this male-centric conception of marriage worry that allowing husbands and wives to keep their maiden names would threaten the family unit and negatively impact a child's identity. They also argue that it could lead to an increase in divorce. Somewhat surprisingly, men are allowed to take a wife's last name, but that rarely happens. So today it's not just about keeping a man's name alive, but also about having a married couple share a public identity.
Thirty percent of TrèsSugar readers say they wouldn't take their husband's name and Japanese women who want to keep separate identities, at least as far as last names go, simply do not register their marriages. Even if you think it's crazy to require it by law, do you think there's value in having a common last name as a married couple?