Why Do Men Cheat Instead of Divorce?
Why Do Men Cheat Instead of Divorce?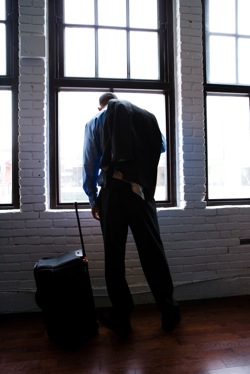 "Women are much better at leaving relationships," my psychologist friend said the other night. Men, she said, stick around unhappy.
Why is that? I asked. Because they find sex on the side instead? In fact, I have never heard of a guy leaving a marriage by his choice because he was unhappy, unfulfilled, or felt ignored. This is purely anecdotal and based on my gross consumption of mass media, rather than insight into divorce, but I think I'm onto something.
Yesterday the Daily Mail cited reasons women leave relationships: lack of emotional support, a relationship without direction, no longer feeling attracted to a partner, or a partner who's less ambitious or outgoing outrank sex. Only two percent of women put sex first, while men rate sex as vital to a healthy relationship.
Could it be that sex is easier to replace than, say, emotional intimacy? And that's why men cheat instead of leave?