Why Do Some Men Not Want to Have Children?
Why Some Men Choose to Stay Child Free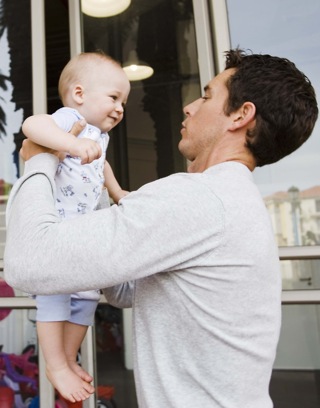 Ted Cox got a vasectomy when he was 28. His mom cried, and some women won't date him, but the eldest child of seven is proud of his decision to remain childless. He says the desire to never have kids hit him in college, when he realized "instead of spending Saturday mornings watching Ted Jr. strike out at Little League games, I'd much rather watch those Japanese contestants humiliate themselves on TV."
For an article for the Good Men Project, Cox decided to look into why other men remain childless by choice. He found that while women face more stigma, both genders give the same reasons for not having kids. The top four reasons, which are the same among men and women, are the following:
"I love our life, our relationship, as it is, and having a child won't enhance it."
"I do not want to take on the responsibility of raising a child."
"I have no desire to have a child, no maternal or paternal instinct."
"I want to accomplish things in life that would be difficult if I were a parent."
Do you know any men who don't want to have kids?