Why Facebook Makes People Unhappy
Facebook Makes You Sad Because Other People Look Happy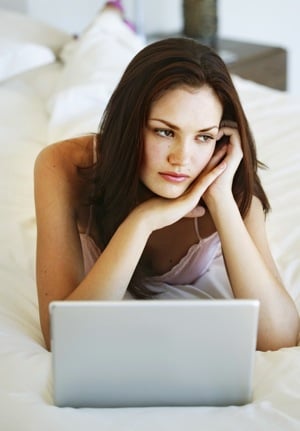 Think of it as keeping up with the Joneses 2.0. Thanks to Facebook, it's easier to compare our lots in life to our peers and, thus, feel inadequate. But it's not our insufficient material possessions that get us down; instead the comparison makes us feel like we're not happy enough.
A study out of Stanford titled "Misery Has More Company Than People Think" found that when college students consistently overestimated the happiness of others, they became more unhappy themselves. Not only do we want to be happy, the lead researcher explains, but we want to be happier than other people. So overestimating our peers' happiness makes us less content. The study suggests that social networking only increases this tendency because sites like Facebook convince us that everyone else is living a near-perfect life — which doesn't surprise me. We each have the power to control what we post, and it's only natural that most would choose to share the positive.
Regardless of the unhappy consequences, I'd take an engagement announcement from an ex, photos from a jealousy-inducing trip, or even shameless self-promotion in my newsfeed over depressing "I'm so stressed!" "Feeling low" or "Stuck in traffic!!" updates any day.