Why Mom Gives the Best Relationship Advice
8 Reasons Mom Gives the Best Relationship Advice
Twins Karen and Kristy Ambrose, also known as The Ambrose Girls, share their eight reasons Mom gives the best relationship advice.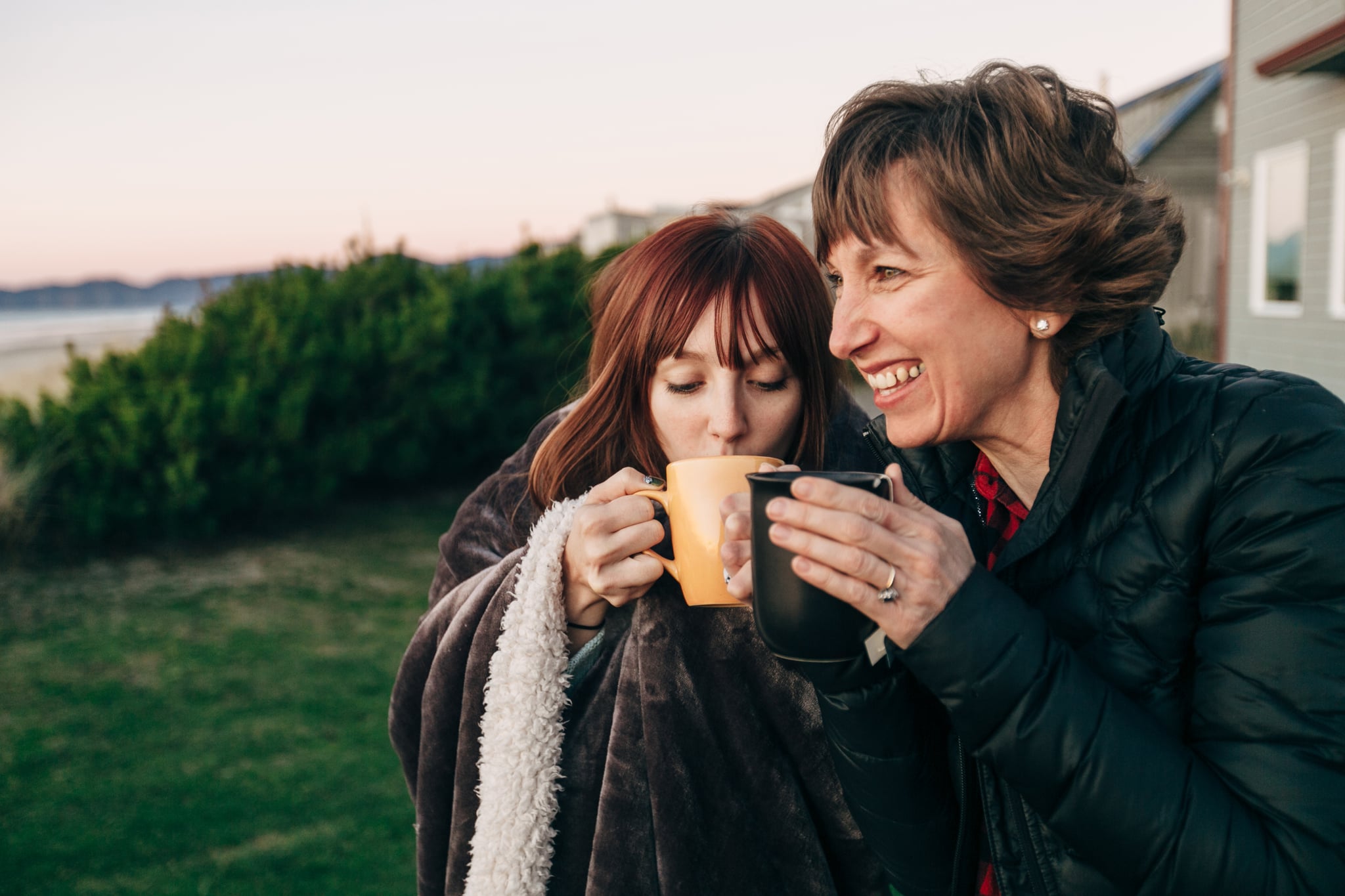 Some girls are lucky enough to not only call their mother "mom", but also their best friend. We are proud to be two such girls! In fact, our relationship with our mom is sometimes a bit too much like our relationships with our best girlfriends, and you know what? We love it!
We depend on our mothers for absolutely everything as we grow up. They take care of us, keep us in line, and are always looking out for our best interests. The true beauty of a mother-daughter relationship is how it changes over the years. Instead of your mom helping you heal a cut-up knee, she now helps you heal a broken heart. We are fortunate to have a mom who is living proof of the cliché "mother always knows best," which is especially true when it comes to matters of love. Here are our favorite reasons moms give the best relationship advice.
1. She isn't afraid to hurt your feelings
While we absolutely adore our girlfriends, let's be honest . . . in times when you really need the ugly truth, they sugarcoat it. Mom however, will not do this. She loves you too much to not point out exactly what you need to hear. She is brutally honest, which can sting at first, but it is sometimes the only way to get you back on the right track.
2. She knows your history like the back of her hand
She knows how your past has shaped and changed who you are and which lessons you learned the hard way. She already knows about or has met all the losers from your past. When a newbie comes along who is a literal clone of the last three guys you dated, she is the first to call you out and give you the, "Come on, another musician?!" line.
3. She knows you better than you know yourself
She knows if something is up, always. When you are faking how happy you are in your relationship, your friends might be fooled or just not ballsy enough to tell you. Your mom will. She can easily tell when you are truly happy and when you are fudging it.
4. She knows when you're not acting how you were raised, because she raised you
She holds you to a high standard. When you are treating a guy terribly or are putting yourself in a bad situation, she isn't afraid to call you out on it. Since she is a literal expert on you and how you learned to behave, her words are the only ones that truly make you take a long, hard look in the mirror.
5. You don't have to tell her when you've been bad; she already knows
Is it just us, or do moms have a psychic sense for when we misbehave? Now, instead of knowing you snuck alcohol for the school prom, she knows when you saw that toxic ex. When you talk the situation through with her, she still has that mom-like trait of making you feel like the scum of the earth. Disappointing your mom is the worst feeling; this helps us to wise up and never make that mistake again.
6. She still scares the crap out of you
NO one was scarier than your mom was growing up. If she was pissed off about something, it was as if she became a different human — and a frikin scary one! She did a great job letting you know who was boss back then because you still fear her in your adult life. So, when she gives you relationship advice, you're afraid to go against her. Therefore, you make better choices to avoid a scary mom.
7. She asks the tough questions
She asks about huge issues that your friends usually don't think about when they're distracted by how "hot" your new boyfriend is. These are the questions that lots of times you don't even want to ask. She reminds you to look at someone's family when you're getting serious with them. She is the only one who will ask you if he believes in God or what his goals for his future are. She thinks about questions you absolutely need to address in relationships and won't let you overlook the answers.
8. She loves you unconditionally and will always be there for you
No matter how bad the last argument was or how far off base you went with her advice, she is always there when you hit rock bottom. You will never find a more loyal cheerleader, a sturdier parachute, and a more dependable confidante. She has your best interests at heart always and will never leave you when you need her. How amazing is that?
We are very aware that not everyone has such a blessed relationship with their mom. We are so fortunate and hope our mom knows that we would be lost without our relationship guru and our favorite gal pal. You spoil us with love! We love you, Mom!