Why Women Are Attracted to Serial Killers
Killer Love: Why Women Love Murderers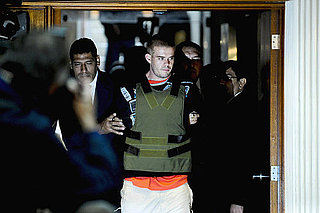 Joran van der Sloot, the man accused of murdering Natalie Holloway and Stephany Flores, told Dutch newspaper De Telegraaf Tuesday he gets about 50 love letters a day and has had at least one marriage proposal.
Surprising, and yet not. If men can love the obsessive and erratic behavior of women with Borderline Personality Disorder, then why would women stop at serial killers? Besides, like, every reason imaginable. But where there's an unhealthy obsession, there's a reason. So what's to love about a murderer?
They're complete fiction. Nearly all the women who write men in jail will never meet their crushes, and subconsciously they want it that way. They're often victims of physical or sexual abuse and prefer to idolize from a distance. If a relationship does start, there's power in being his main contact with the outside world and deciding when and how to interact.
Murderers are also the ultimate bad boys, and celebrities in their own right. Why not go after a nonhomicidal celebrity? Sheila Isenberg, author of Women Who Love Men Who Kill, says real celebrities are far less likely to respond to a love letter than a prisoner. "Any guy sitting in jail or on death row will focus attention out of boredom," she said. "But that romantic focus is like a blazing light to some women."