Why Women Blame Women For Rape
Why So Many Women Hold Rape Victims Accountable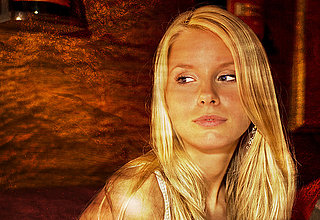 Early this week a UK survey found that more than 50 percent of women believe rape victims should accept at least partial responsibility for being raped. Even more shocking is that 72 percent of women said this was true if a woman got into bed with a man while "only" 57 percent of men agreed. Every sex-ed class I ever sat through drilled "no means no" into our heads like it was a state-mandated mantra, so why the women-on-women blame?
It's reassuring, safe, and easy, says Dr. Roxanne Agnew-Davies, a clinical psychologist and sexual-violence expert. The rationale is if women tell themselves other women are to blame for rape, then it cannot happen to them. "It is easier and safer to blame the actions of the victims," she says, "than to have to admit that there are more than a handful of men who chose to commit this crime."
Another problem is women actually blame themselves, which comes as no surprise to Elizabeth Harrison, the manager of a rape-crisis center in London. "I am sure if I asked men, 'Have you ever raped someone?', most would say certainly not," she says. Society actually thinks that being too drunk to consent is not rape, and unfortunately many women buy into this myth.
Source: Flickr User Stuck in Customs