Why You Should Plan a Romantic Vacation
Why You Should Get Your Vacation Sex On
We're happy to present this excerpt from one of our favorite sites, YourTango. As if there weren't enough reasons to go on vacation, Lesli Doares gives us three more.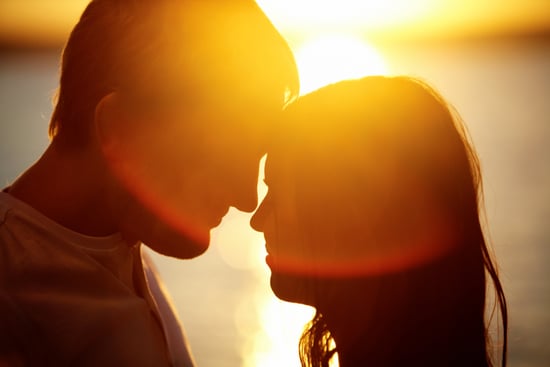 Daily life often gets in the way of a passionate sex life. What you need is some alone time. In our always available, never disconnected, 24/7 world, many people don't take advantage of the time they are given for vacation. But a recent study released by Expedia.com suggests we might want to.
The study, reported by Travel Daily News, shows a correlation between vacations and a better love life. Expedia found that of those couples who went on a romantic getaway together in a given year, 88 percent said they were at least somewhat more likely to be intimate. The couples who took at least three vacations together in a year were even more likely to engage in intimate behavior.
Let's be honest, most people believe there is at least some connection between sex and marriage — though it's not always a good connection. Sex is so important to a marriage that many marriage therapists and coaches suggest scheduling sex so it doesn't fall by the wayside in our ever-so-busy lives. Couples often meet this suggestion with resistance because it's "not romantic" or it "feels forced." This is where the joy of vacation sex comes in. Vacation sex is fun, spontaneous, connecting, and (did I mention?) fun. Here's why:
You Can Get Away From the Daily Grind
We all live our lives with some degree of routine. We wake up, get dressed, get the children to school, work, run errands, help with homework, check email, work out, fix dinner, wind down with Facebook or television, and then go to bed. Repeat. On the weekends, you might sleep in, go to your kid's soccer game, mow the lawn, do the laundry and other household chores, run more errands, catch up on work, and get ready for the next week. If you and your partner are really focused on your relationship, you might squeeze in a date night, and possibly squeeze in that scheduled sexual encounter, if it's not too late and you're both not too tired.
But when you're on vacation, there is no routine. You have time to relax and do things you enjoy doing when you want to do them. There's no meeting you have to make or children you have to care for (because you're not taking your kids on your romantic vacation, of course.) There's no obligation of any kind.
For two more reasons to chill out and heat things up, check out YourTango: Vacation Sex: 3 Reasons to Plan a Romantic Getaway
Related links: