Wiccan Facts
3 Facts About Wiccans in the United States
Christine O'Donnell, Delaware Republican Senate nominee, brought Wicca to the national conversation this week when an old video revealed she dabbled in witchcraft during the '80s. The conservative Christian may be embarrassed, but Wicca is more mainstream than ever.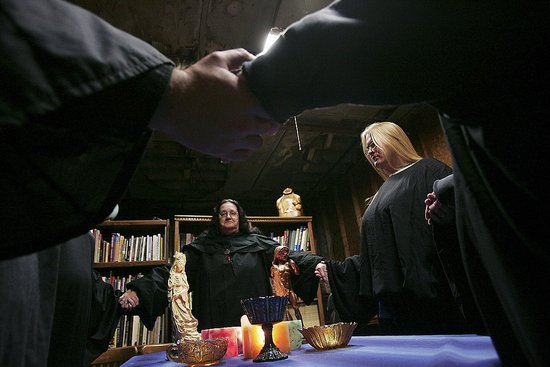 Wicca is not an ancient religion, but a movement popularized in the 1950s by Gerald Gardner, a retired British civil servant. It's nature-based spirituality that mixes Eastern mysticism, Kabbalah, and paganism, and it's mostly practiced in the United Kingdom and the United States. Find out how popular it is in the US below.
It's rapidly growing: Between 1990 and 2008, the number of Americans who identify as Wiccan rose from 8,000 to 342,000. It's the largest non-Christian faith practiced in the United States Air Force.
It's not a cult: It is a recognized religion by the United States government. Even Arlington National Cemetery allows the Wiccan pentacle, a five-point star inside a circle, to be put on tombstones.
There's a witch school: And it's literally called Witch School! It's located in, of all places, Salem, MA, and over 250,000 witches-in-training are enrolled in online classes.