Win a Trip to LA to Meet Jake Gyllenhaal and See Prince of Persia
Win a Trip to LA to Meet Jake Gyllenhaal at a Special Sugar Girls Prince of Persia Screening!
Jake Gyllenhaal's Prince of Persia hits theaters May 28, and we're so excited to see the video game come to life. We also can't get enough of the often shirtless leading man, which is why we're thrilled to announce that we're giving away a trip for two to LA to meet Jake Gyllenhaal at a special screening of Prince of Persia! You and a friend will be flown to California for an exciting sneak peek at the movie, and the Sugar Girls will be there, too! To enter, all you have to do is log in to your PopSugar Community account and take this quiz of Jake trivia! If you're not already a member, register now. It's so easy — check out the official rules here — it doesn't matter how you score, so hurry up and get started. The contest ends Thursday at midnight PDT. Jake awaits!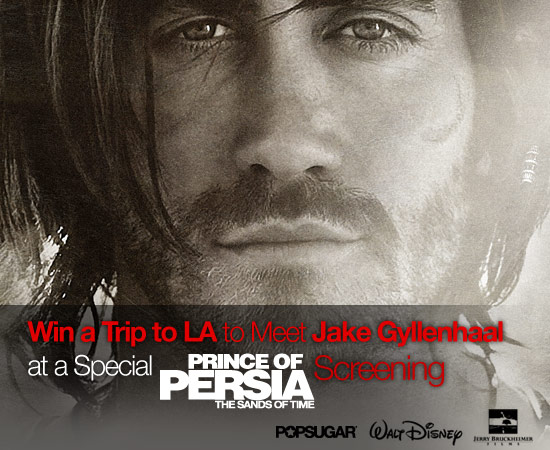 This quiz has been closed and is over.
Results
The average score is 2.1 or 69%