Win an iPad For Playing Our Teen Heartthrob Bracket
Your Teen Heartthrob Fine Final Four!
I am pleased to announce the final four in our teen heartthrob bracket! We're down to four fine men, but only two can make it to the finals. So make sure you weigh in before this round closes on Tuesday. Do you like Brad or Johnny? Leo or Orlando? Don't forget you're entered to win a free iPad each time you complete a round!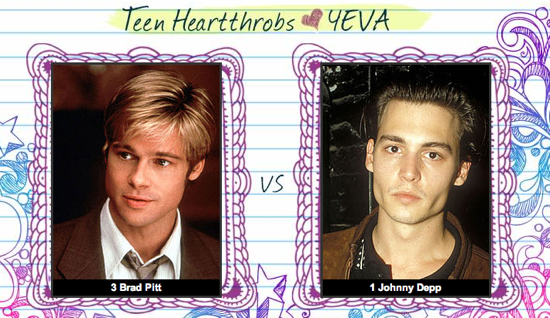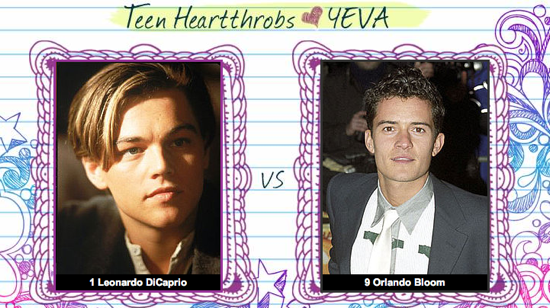 We'll soon round up each contender's strengths and weakness, but if you had to bet now, who do you think will go home with the title of best teen heartthrob of all time?