Woman Sues American Apparel CEO Dov Charney For $260 Million
Do Accusations Against American Apparel CEO Make You Rethink Shopping There?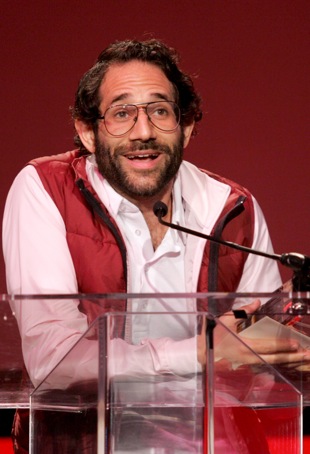 American Apparel CEO Dov Charney could lose $260 million if a former teenage employee wins her lawsuit against him for holding her captive and forcing her to have sex with him over the course of eight months. But the company could see its bottom line drop more if the scandal persuades customers away from the brand.
In her civil suit, Irene Morales says the first time Dov assaulted her he "forced her to go down on her knees just inside the front door and perform fellatio upon him," and later made her do it again "nearly suffocating her in the process." She also names the company and its board of directors as defendants, since she says they knew of his behavior.
AA and Dov Charney already have a sleazy reputation. The company's apparel ads ironically feature little clothes, and it regularly objectifies women, once going on a hunt for the best bottom in the world by asking the Internet to vote on photos of women's backsides (no faces necessary).
But the recent accusations of sexual assault and harassment can't be chalked up to a risqué, sexualized aesthetic that's bound to offend some prudes. It offers more evidence that the company is a dangerous place for young women. Would the news make you boycott the brand, even if you love the made-in-LA clothes?