Woman of the Year 2011
Who Is the Woman of the Year?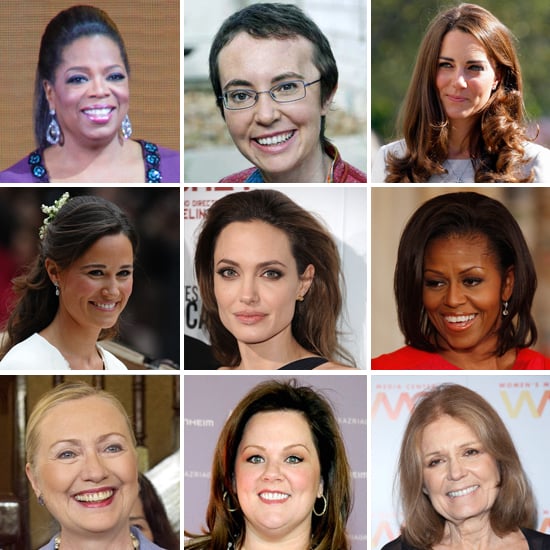 The world's high-profile women kept busy this year, making us laugh, cry, and be inspired. Some faced adversity, like Congresswoman Gabrielle Giffords, whose courageous recovery moved the country. Women like Angelina Jolie and Hillary Clinton shone light on injustices around the world, while Michelle Obama related to everyday American women sharing her advice on balancing motherhood with work. Others celebrated major milestones, including Oprah Winfrey, who said goodbye to her show, and Kate Middleton, who captured the attention of billions — along with her younger sister, Pippa — during her royal wedding.
Meanwhile, Melissa McCarthy cracked us up in the women-driven comedy Bridesmaids and won an Emmy for Mike & Molly, and icon Gloria Steinem continued to add to public discourse with her HBO documentary and comments on this year's feminist topics. But who's your pick for the woman of 2011?