Women Feel Old at 29
Old at Heart: Women Feel Old at 29, Men at 58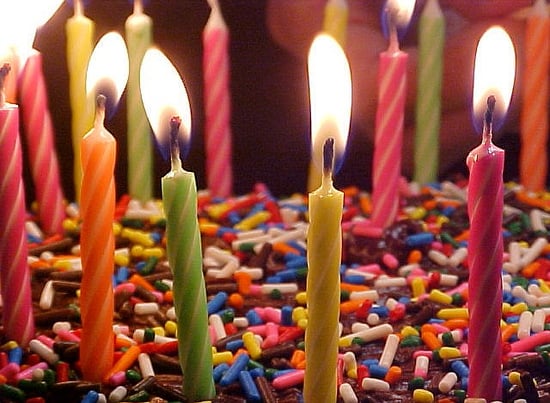 Tick tock, tick tock. That's the sound of a woman's internal clock, which apparently moves at a rate twice as fast as a man's. Women consider themselves old at 29, reports a British study (sponsored by a funeral planning service!), while men don't feel old until 58.
In addition to the number of candles on a birthday cake, the study's subjects also pointed to physical or personality changes as evidence of aging. Some women determined their youth had fleeted at the first sight of gray hair, and others said acting like their mother was a sure sign they were over the hill. Gray or not, men felt past their prime when they could no longer perform in the bedroom.
A psychologist gave the Daily Mail his own relatively retro explanation: "At 30, women have matured, they're expected to think about getting married and starting a family. While the majority of men are much more career orientated — they don't feel old until they've reached retirement age." I'd counter it's not men's superior focus on their careers, but rather society's more laxed standards of male beauty that allow men to feel young past middle age. While salt-and-pepper actors remain sex symbols, the female ideal, seen on fashion runways for example, is often a 15-year-old girl.
Besides maybe the fact that '90s Nickelodeon shows are now vintage, what has made you feel old?
Source: Flickr User brimstone