Women More Likely to Buy Clothes When Women Look Like Them
Model Diversity: Women Buy When Models Look Like Them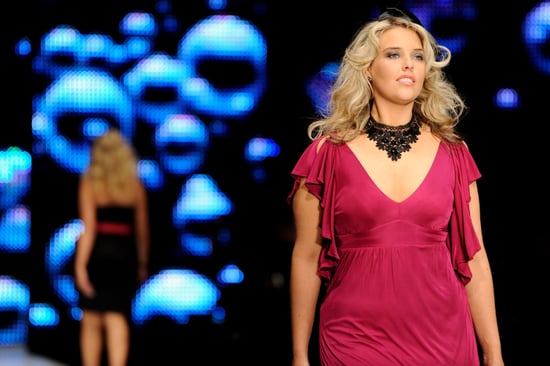 Average size might soon replace the current sample size seen on the covers of magazines, in fashion ads, and on the runway. But I doubt some altruistic goal or gimmick of celebrating "real women" (aren't the thin women real, too?) will motivate the change. Rather a concern about the bottom line will lead to more diversity in model size, as well as race and age. New data shows that women are more likely to buy clothes when the models look like them.
A PhD student at Cambridge University conducted a study with 3,000 British, American, and Canadian women and found that "the vast majority of women significantly increase purchase intentions when they see a model that reflects their age, size, and race." He says it's in the interest of advertisers and magazine editors "to be mindful of who their target market is and how the models reflect that market."
I'll bet models will always be unusually beautiful, since fantasy and aspirational thinking also influences women's buying habits. But when exceptionally thin and young women who all resemble each other model clothes, it's almost impossible for an average-sized woman to tell how the look will translate in her closet. As more clothes shopping moves online, savvy retailers will likely woo women by presenting clothes in a way that makes as many women as possible think, "Hey, that would look good on me!"