Women Prefer True Crime Books Over Men
Books by the Sexes: Women Choose More Gore Than Men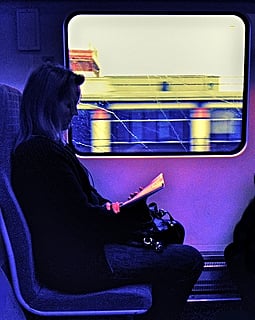 In the mood for some violent reading? Then if you're a woman, you'll probably reach for something a little more descriptive than a man would. A new study found women overwhelmingly prefer true-crime books that detail the death and dismemberment of characters while men prefer nonfiction accounts of war or gang violence.
Because previous studies have shown women fear violent crime more than men, researchers suspect this fear drives women to read true crime. It provides information that could help readers avoid becoming victims themselves, and the finding that women prefer books that offer "clever tricks" to escape would-be attackers only strengthens the argument.
I only read or watch violence if I'm told it's too good to pass by, but if I had to choose between true crime and a book on, say, war strategy, I'd pick true crime too. For me, it's the biographical-like details. I'd rather learn about a crime's effect on people than a straight-up account of war. In fact, I'd rather read about the civilians living through war than soldiers fighting it. Is that such a crime?


Source: Flickr User smallstoriesphotos