Women in Super Bowl Ads
Sexism, Stereotypes, and the Super Bowl: Recent Ads That Sexualize Women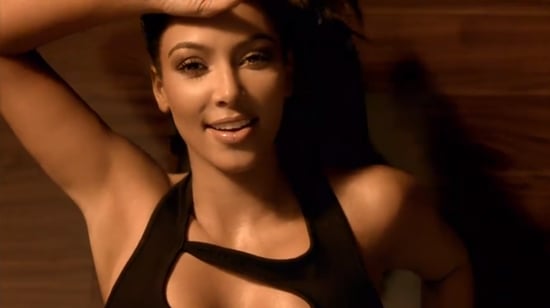 Sex sells — especially for Super Bowl ads — and year after year, major companies try to get away with the raciest, steamiest ads possible, often at the expense of women. Cars, food, technology — it doesn't matter what the product is; these ads throw in a hot, skin-baring woman for distraction and buzz. Ahead of the big game tomorrow, let's look back at some of the most scandalous ads in the last few years. And maybe one day we'll see more Super Bowl ads that show women some respect.
Skechers: "
Kim Kardashian

For Shape-Ups"

Kim teases her trainer by telling him he's "the best she's ever had, but it's not working out," and she prefers her Shape-Up Skechers over him. This 2011 ad is confusing and mismarketed, because it's eye candy for men, yet targeting women. Plus, no woman in her right mind would pass up that smokin' trainer for a pair of sneakers.

Click here to check out more sexualized Super Bowl ads.
Pepsi Max's "First Date"
The 2011 ad reveals the thoughts of both a man and a woman as they sit down for dinner. While the woman is contemplating romance and a long-term relationship, the man repeats incessantly, "I want to sleep with her. I want to sleep with her." Are we really still dealing with these stereotypes?
Chevy Camaro's "Commercial Pitch"
In the 2011 Chevy Camaro commercial, two guys dream up an awesome car ad involving a sexy blonde — "no, make that a redhead" — who speeds through the city in an action-packed car chase, flies off of a building . . . and lands safely to pull up to the elementary school where she teaches. Is this the modern day equivalent of a sexy secretary?
Chevy Camaro: Commercial Pitch
GoDaddy.com: "New GoDaddy Girl"
GoDaddy is known for its super sexualized ads, featuring women stripping down for women. In 2011, they introduced the hot, slim, bodacious . . . Joan Rivers! So apparently, no woman is safe from being portrayed as a sexual object, even one in her 70s.
Motorola: "Megan Fox For Motoblur"
In this 2010 ad, Megan Fox takes a bath and conveniently takes out her Motorola phone to check out her network updates and to post a steamy photo, causing a slew of disasters. Men of all ages (and sexual preferences) forget commitments and obligations while ogling the photo. So the message here is photos of sex symbols destroy relationships?
FLO TV: "Don't Miss a Thing"
While not sexualizing women, this 2010 ad disrespects women. The spokesperson insults a man by feminizing him. The ad shows an utterly whipped man whose controlling girlfriend won't even let him stay home to watch the game. Raise your hand if you're tired of women being labeled as fun-sucking taskmasters.
Doritos: "The Magic Chip"
The Joe Shmoe in this 2009 spot has the power to pull women's clothes off (in public!) simply by taking a bite out of a cheesy tortilla chip. Thank goodness this could never happen in real life and is only in the sexist fantasies of advertising execs.
PETA: "Veggie Love"
This 2009 ad sparked a ton of controversy and was banned before it even aired. Leave it to PETA to not feel so guilty about sexualizing women in order to sell more vegetables and save more cows.