Women Trust Dating Advice of Gay Friends More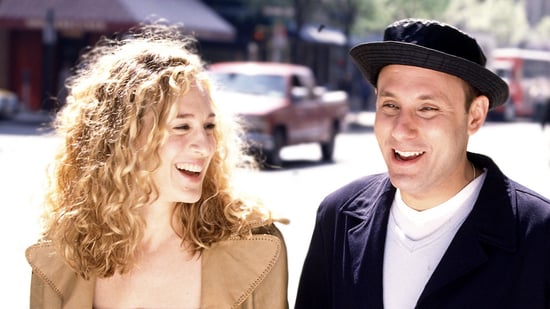 Carrie and Stanley, Kurt and Rachel, Will and Grace — a girl and her best gay pal are a TV trope, but new research says both benefit from the relationship in ways they don't from other friendships. A new study published in Evolutionary Psychology concludes straight women perceive the dating advice from a gay man to be more trustworthy than advice from straight women or straight men. In addition, gay men also perceive the dating advice of straight women to be more trustworthy than advice from gay men or women.
An "absence of sexual interest or competition" is the thing to thank. In other words, you don't have to worry that your gay friend might have ulterior romantic motives. And while you probably don't worry that your best girlfriend will steal your crush, even subtle competition could impact how much you trust her advice. There are other benefits of the gay guy/straight girl friendship, according to the study. It reads: "Gay men are viewed as accepting and admiring women for who they are, regardless of their physical appearance. As a result, women with more gay male friends report increased feelings of sexual attractiveness and greater appreciation for their body relative to women who do not have gay male friends." Do these findings ring true in your experience?