Women Use Online Dating For Free Food
Online Dating: A Way to Score Free Food?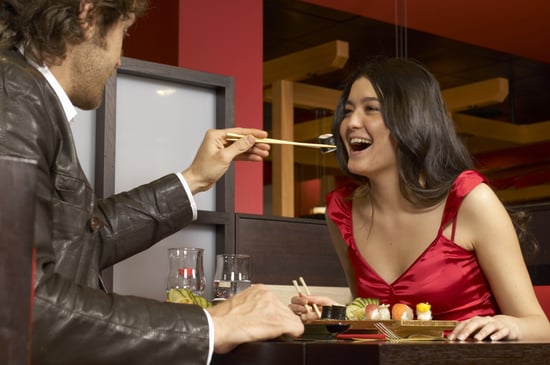 Times are tough and living in a city like NYC isn't cheap. Instead of cutting back on nice restaurants, some Manhattanites turn to dating sites to find men who will pick up the check. One of these women has come forward. She told Business Insider she subsidizes her $45,000 salary with free dinners she gets from chivalrous men she meets on Match.com. The 23-year-old claims her busy dating schedule brings in $1,200 a month in free food and drinks.
The story from this anonymous free rider isn't the first time I've heard of women taking advantage of a free dinner date. I've known acquaintances who have used this thinking to justify online dating in the first place, telling themselves, "What's the worst that can happen? A free dinner?" Of course, there's a clear line between going out with numerous men a week with no intention of finding a romantic connection, and seeing a nice meal as a perk of online dating. Perhaps it's time to go dutch on the first date, as a precaution.