Women Uses Ebay to Get Revenge on Ex
Online Revenge Gets Points For Creativity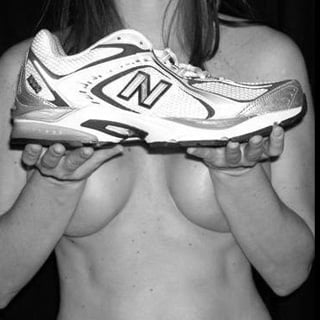 It used to be that if you went around town hanging up photos of your ex to warn people a registered sex offender had moved into the neighborhood, you'd get a bad reputation: "the crazy, spurned lover." Now I bet if someone hacked into the National Sex Offender Registry and actually registered an ex, they'd be applauded . . . and arrested, but still applauded as a hero to the brokenhearted.
Online revenge is becoming the norm; creativity seems to cancel out the psycho, stalker stereotype of scorned lovers past. There was the guy who broke into his ex's Netflix and reviewed movies until her top recommendations were all films about cheating; the woman who turned a photo of her ex-boyfriend into a LOL Cat-style meme and used SEO to ensure Google picked it up; and now one woman is selling her ex's stuff on eBay, posing seductively in each shot and marketing the stunt on the site My Ex-Boyfriend's Closet. Personally, I give her low points for creativity — she's probably not the first to try it, just the first to publicize it so well — but I'll reserve further judgment until I hear how much she earns.
And why not publicize it? Online revenge seems to return fleeting, Internet fame; real revenge earns long-term, bad raps. Not that I'm suggesting it!