Women Who Write About Sex Lives Face Backlash
Will Women Ever Be Able to Write About Sex & Not Be Judged?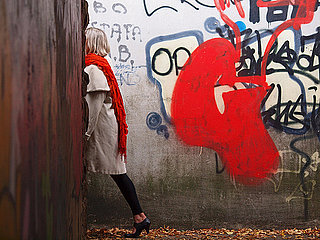 Sady Doyle of the hilariously, and depressingly, accurate Tiger Beatdown noted on The Atlantic's blog yesterday that a woman still can't write about sex. Not without facing the venomous reception of reviewers, readers, family, and strangers who have never read her work but heard somewhere she is a terrible person.
Terrible because she dared to write honestly and explicitly about sex. And, no, the Carrie Bradshaws of the world don't count. Carrie spent more time typing deep, dichotomous musings like "Do we need distance to get close?" She pressed relationships and sex through an emotional filter. And women's reputation for writing about sex without the gorging details of it gave Kate Copstick, editor of Britain's Erotic Review, the excuse she needed last year to say the only woman's name on its masthead was going to be her. Women, she said, can't be straightforward about sex.
Where does this backlash come from? Find out after the jump.
Go all the way back to 1998, when Nerve held its very "first virtual round-table discussion" via email, and five women writers discussed the vitriol and bomb threats they received for writing about their sexuality. Betty Dodson, author of Sex For One, said most discrimination came from editors and publishers. In fact, her book publisher told her that if she'd just turn her sexual autobiography into a pornographic novel it could be published and would "sell a million copies tomorrow." The consensus of that early panel seemed to be this: whether or not America admits it, it's not ready to hear about women enjoying sex that has nothing to do with love.
Of course, that was 12 years ago. Things have changed, right? Some, yes, but one of Sady's examples is Julie Powell — the food blogger and author who put the Julie in Julie and Julia. She's been attacked for punctuating her words with expletives, appearing smug, and cheating on her husband and writing about it in her new book Cleaving.
"It can't be that bad," I thought. So I went to the Amazon page for Cleaving, and immediately saw this review from Publisher's Weekly: "The clunky performance cannot redeem the uninspired prose, and Powell — who compulsively cheats on her saintly husband — is difficult to empathize with."
And that was one of the better reviews!
Source: Flickr User Postumptio