Working Mothers in Germany
Why the Working Mother Is So Rare in Germany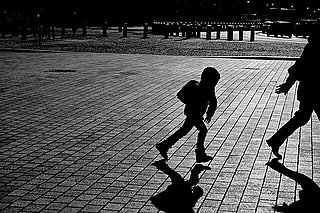 Germany strikes me as a modern country with progressive attitudes towards the environment and sexuality, so I was shocked to read working mothers are still a rare breed. Why so scarce? The country's half-day school system makes women feel they must choose between careers and kids.
Now more and more schools are beginning to offer after-school programs and all-day classes, but women who have signed up their kids have been criticized, even ostracized, for the choice. One woman was yelled at by another mother while another was called Rabenmutter (raven mother) after the black bird who pushes her chicks out of the nest. If you can't take care of your children, the thinking goes, you shouldn't have them.
It sounds archaic and crazy, but it quickly made sense when I learned this: all-day school and daycare are synonymous with communism. When the Berlin Wall fell in 1989, the female employment rate was 90 percent in East Germany and 55 percent in the West. Women were expected to work, sometimes physically demanding jobs, in the East and often put their children in daycare as early as possible.
But in a country with one of the lowest birth rates — 1.38 children per woman — and a labor shortage looming, Germans are starting to come around. A few years ago, all-day school was impossible to talk about and now it's just a matter of implementing well. "This is a taboo," said German labor minister Ursula von der Leyen, "we just can't afford anymore."


Source: Flickr User Pensiero