Worst Gift Ever Received
What's the Worst Present a Boyfriend's Given You?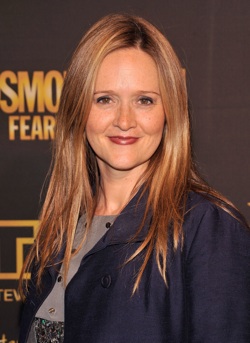 Samantha Bee may be happily married to her Daily Show costar Jason Jones now, but she had to open a lot of bad presents first. She told the New York Times Magazine about the worst gift she ever received.
"It was $50 cash in a Tiffany ring box, from my boyfriend at the time. I think in his early teen years he may have sniffed a lot of glue. Picture me, breathless, opening this Tiffany box and finding $50."
To be fair, at least you can do something with $50 — like buy your own drinks — unlike most bad gifts. We're unwrapping our yearly gift guides this week at the PopSugar Network, so tell us what gift you never want to open again.