Another day, another online-dating experience. One editor already shared her Tinder nightmare [1], so this next amusing adventure comes courtesy of Hinge. From what I've heard, Hinge is very Tinder-esque — I haven't been on Tinder, so I can only go by what others have said. Every day at noon, you get a batch of eligible bachelors/bachelorettes connected to you via mutual Facebook friends, common workplaces, or friends of friends. If you mutually "heart" someone from the batch, you get your own private chat to take things from there. Got it? Great.
I'd been messaging via Hinge and texting with this guy for a few weeks. Our schedules finally aligned, so we decided to meet up one afternoon. What I thought would be a lovely outing quickly turned into one of the weirdest, most entertaining experiences of my dating career — dating is a career, people. Now, I'm 100 percent aware that I'm not perfect. I have flaws, too — I rarely make my bed, spend way too much money on clothes, and have a difficult time deciphering between recycling and composting — but I do know better than to offer anyone over the age of 5, especially when on a first date, a tall glass of milk.
Before we get into the nitty-gritty, I'd like to note that I've been on a handful of enjoyable, normal Hinge dates since "Milkgate 2014." All right, here we go . . .
Source: ABC [2]
When We Matched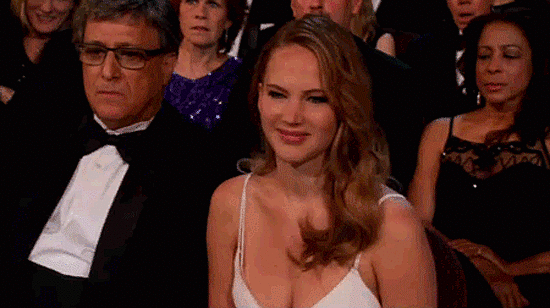 Smart, tall, and handsome? Whoop, whoop! I'd hit the trifecta.
When We Realized the Place We Chose to Meet Up Was Too Crowded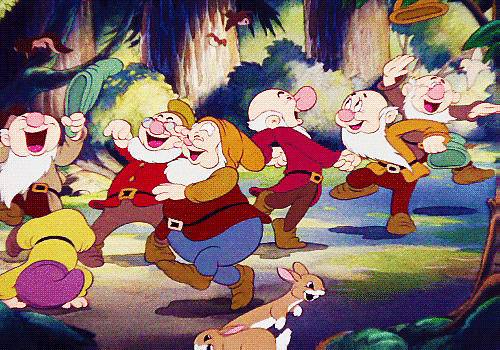 We agreed to watch the game together, but we could barely see the screen or hear over all of the chanting. I don't know about you, but when I'm getting to know someone, I like to be able to actually hear them speak.
When He Asked If I Wanted to Watch the Game Somewhere Else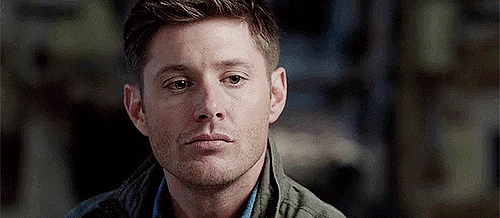 He mentioned they were showing the game in the lobby of his building and some of his friends were already there. I thought it was a little weird to hang out with his friends after only knowing him for about 15 minutes, but I'm adaptable.
When the Game Was Over and He Morphed Into Kenny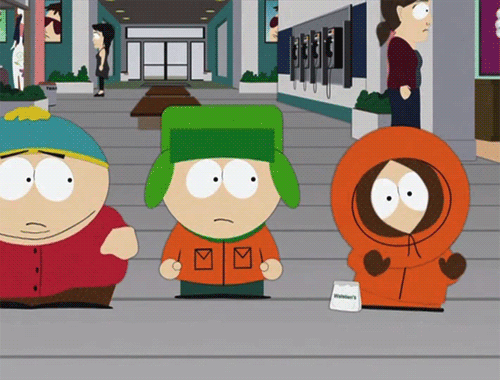 Everyone was starting to head out, so he asked if I was ready to go. I figured we'd head out for a drink or something, but then he stopped by the elevator. "Apartment . . . wait . . . friend . . . forgot . . . yes," he mumbled. I proceeded to follow "Kenny" upstairs to . . . wait for his friends, I assumed?
Source: Comedy Central [3]
When We Got Up to His Apartment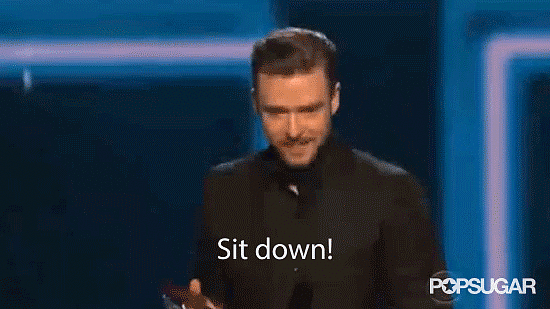 It was a studio; the only place to sit was on his bed.
So I Did What Any Lady Would Do . . .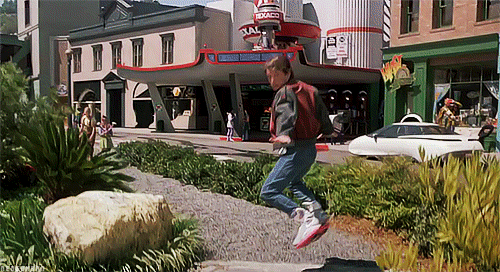 I hovered, à la Marty McFly, on the very corner of the bed.
When He Offered Me a Drink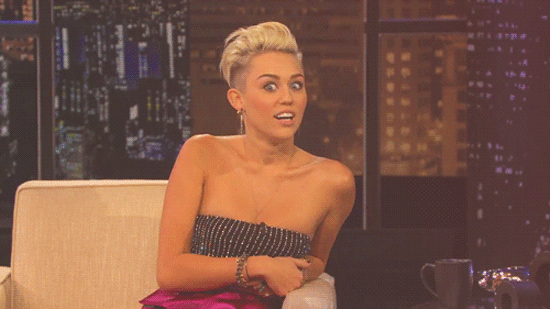 And my choices were pomegranate juice, milk, or water.
Source: E! [4]
When He Attempted to "Set the Mood"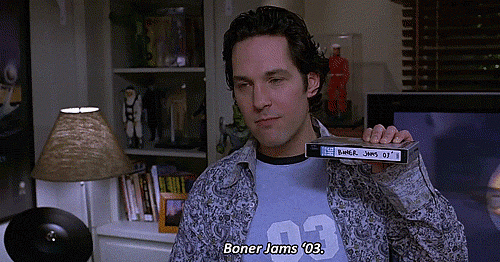 His melodic go-to? Mumford and Sons, obviously.
When He Made His Move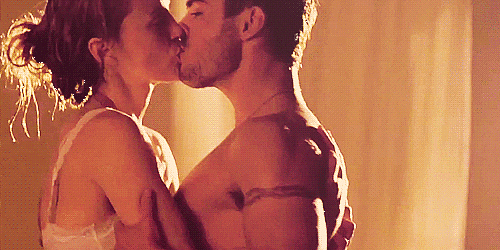 It may have been a little awkward at first, but hey, he was good-looking. A little makeout session never hurt anyone — sorry, Mom.
When He Tried, Keyword Tried, to Be Überslick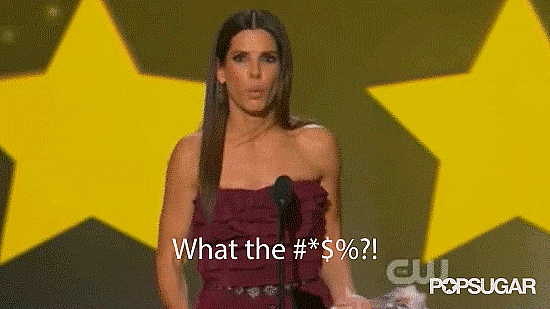 As we were kissing, he slid his hand around my waist and started pulling me down onto the bed while simultaneously kicking his shoes off.
When I Told Him "That" Wasn't Going to Happen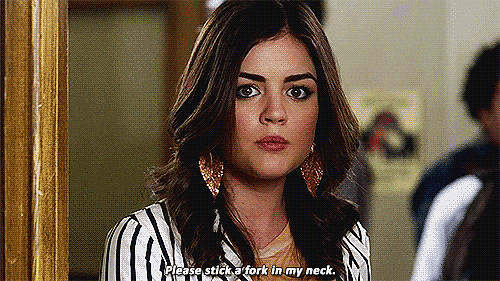 Maybe I was being naive, but I didn't think this was how the date was going to play out.
When I Announced I Was Going to Leave . . .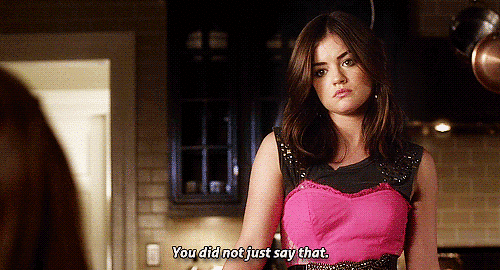 And he responded astonishingly, "You are?!" I ignored him and proceeded to walk sprint toward the door.
Then He Said, "Wait, You're Not Going to Give Me a Hug Goodbye?"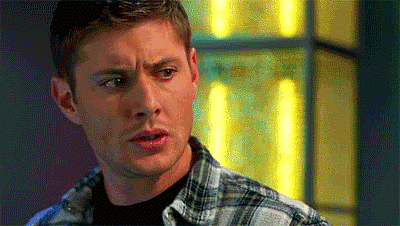 And I thought, "This guy cannot be serious." Then I turned around . . .
To See That He Was Dead Serious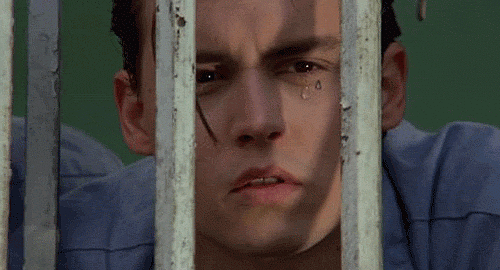 Don't pretend to have feelings now, bro.
When I Finally Busted Out of There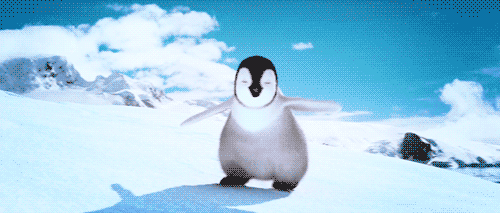 After waiting for the elevator, for what seemed like an eternity, I blew past the security guard and vowed never to step foot in that place again.