Would US Be Better With Hillary Clinton as President?
Would the US Be Better Off With Hillary Clinton as President?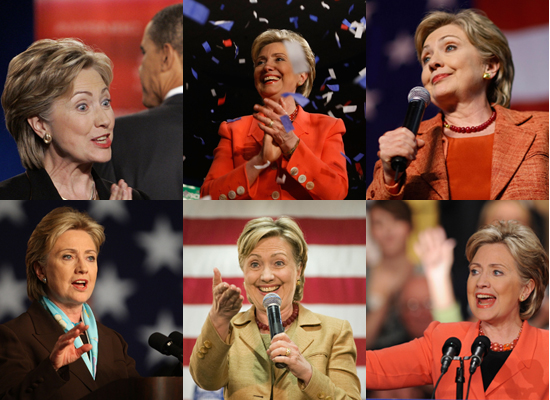 With the 2012 election in the near future and a slew of challenges presently facing the nation, some people are asking if America would be better off with Hillary Clinton leading the country as the first female president. This weekend, The New York Times Sunday Magazine asked WWHHD — or "What would Hillary have done?" The piece, written by former Hillary supporter Rebecca Traister, points out that Democrats have been fantasizing about an imaginary Clinton administration lately, speculating that Hillary would have been tougher when dealing with the economy and Republicans.
Traister describes how Hillary's former "faults" are now being painted as strengths:

Her storied toughness was then read as craven ambition that was going to tear her party apart. Her knowledge of how Congress works was seen as part of her dynastic and corrupt Beltway privilege. And her engagement with working-class voters, well, that was just pandering to her supposedly racist base.
Ultimately, the article makes the obvious point that there's no way to know what would have happened — and in fact, there's good evidence that Hillary's presidency would look a lot like Obama's. Even so, would you rather have Hillary leading the country? Weigh in below.