Would Women Rather Sleep or Have Sex?
Childless Women: A Good Night's Sleep or a Good Night of Sex?
Today a headline on the Daily Mail article reads "Sex? Most Women Would Rather Have a Good Sleep, Says a Mother in a Confession That Will Strike a Chord With Millions." Let's forget how ridiculously long the headline is and ask this: does it mean "most women" or "most mothers?"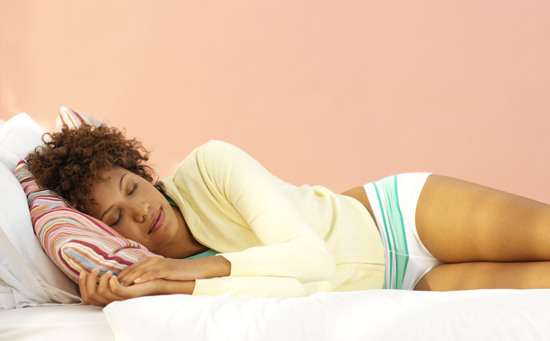 Though it attributes the statement to a mother, I imagine many people read "Sex? Most Women Would Rather Have a Good Sleep" and move on. Once you read the article, you realize all evidence is purely anecdotal and from mothers who make statements like "I still enjoy sex (when convinced to have it)," and "It is one of life's ironies that children murder the very process that conceived them in the first place."
I don't blame these moms — I'd say it's universally accepted that sex after kids is difficult — and I'm not even dissing the article, which talks to several women struggling with low libidos. My problem is the headline stating "most women," because it perpetuates the women-are-frigid stereotype.
So let's do our own unscientific study. If you're childless, would you prefer a good night's sleep or a good night of sex?