Would You Trust Your Partner to Work With an Ex?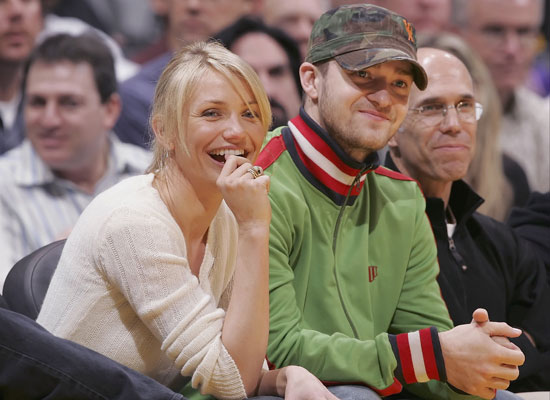 Looks like Cameron Diaz and JT have made up — no, not back together, but certainly chummy enough to take on roles in an upcoming film together. The famous duo who once made headlines as a gorgeous real-life Hollywood couple are set to costar opposite each other in the new comedy Bad Teacher. Obviously, they've both moved on since the end of their romance, Timberlake most notably with sweetie Jessica Biel. Still, working closely, especially when a film demands a little romantic play, can bring couples together (umm, Mr. and Mrs. Smith, anyone?). But can working together ignite a flame that's already fizzled once?
I'm rooting for the Biel/Timberlake coupling to stay strong, and at the end of the day, the Cameron/JT reunion is really on a professional level. But tell me, would you trust your partner to work with an ex?