Are You More Likely to Vote For a Woman?
Are You More Likely to Vote For a Woman?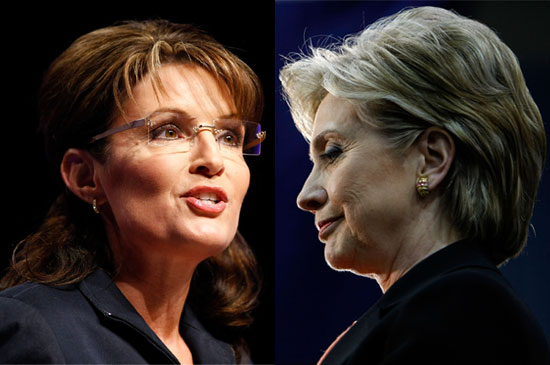 After November's election, the number of women in Congress could drop significantly. Right now, 90 out of 541 seats are filled by women, and experts guess that number could drop to 80. But does it matter if the men who replace them favor "women-friendly" policies such as reproductive rights, equal pay, and maternity leave?
I'd say sometimes it does, and sometimes it doesn't. While powerful female role models can help pave the way for other women by changing society's attitudes, sometimes female politicians favor turning back the clock on women's rights. If that's the case, many would rather vote for a progressive man.
If Sarah Palin ran against Barack Obama in 2012, you betcha women who strongly favor abortion rights and sex ed will vote against Palin regardless of her ovaries. But back in 2008, when Hillary Clinton ran against a politically similar Obama, Democratic women had a reason to vote for Hillary: she had a great shot at becoming the first female president and breaking the ultimate glass ceiling. So while gender might not decide your vote entirely, it could sway you if you're choosing between two similar candidates.