Are Young Engaged Celebs Setting a Bad Example?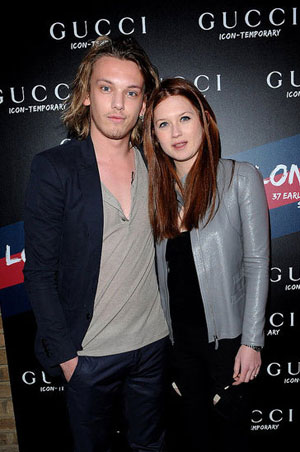 With the recent buzz about the engagement of Harry Potter and Twilight stars Bonnie Wright, 19, and Jamie Campbell Bower, 21, I had to wonder: could young celebs getting hitched influence the kids and tweens who watch their shows? I mean, we're talking about a demographic still playing with Barbies.
This news also comes on the heels of 19-year-old Kick-Ass star Aaron Johnson and his 43-year-old fiancée Sam Taylor-Wood's baby announcement.
Obviously, there's a big difference between a young couple tying the knot and a young person marrying someone twice his age, but how young is too young for such a big commitment? And while many of these celebs are forced to grow up quickly in the spotlight, could their less-mature teen fans be influenced to marry young as well? Is this good or bad? And really, is marrying young that big of a deal in the grand scheme of things?
What do you think?