This is Your Brain on Caffeine... Actually, it's a spider's web after the spider has been dosed with caffeine. After the jump, you can see webs that were created after the spider was dosed with LSD, mescaline, and hash. Notice that none look as screwy as the caffeine web. Scary, eh?
All this is to get you interested in the news story that more and more teens are abusing caffeine tablets. Anyone who's had the caffeine jitters knows that caffeine is a serious drug. Now you have visual proof. Those crazy teens--if it's not one thing, it's another.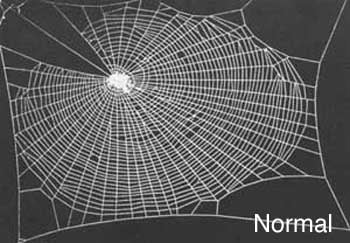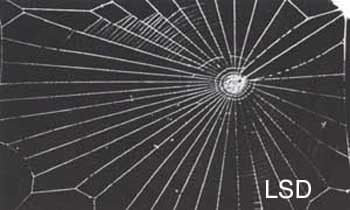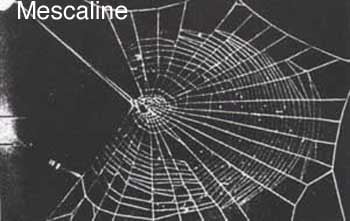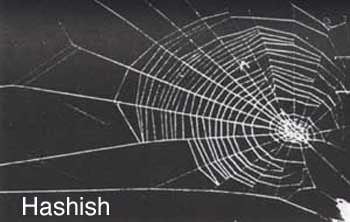 Thanks to merricat for sending this in! (She must like spiders a lot!)