Zachary Quinto Is Gay
Zachary Quinto Shares His Moving Motivation For Coming Out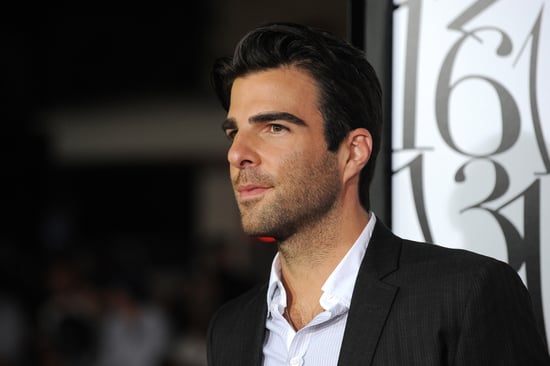 Zachary Quinto revealed that he's gay in a recent interview with New York Magazine. The Star Trek and What's Your Number actor, who has also played gay roles, told the magazine that he finds it perplexing that in one year New York has legalized gay marriage, while gay teenagers continue to commit suicide. Getting frank about his sexuality for the first time, Zachary said, "As a gay man I look at that and say there's a hopelessness that surrounds it, but as a human being I look at it and say 'Why? Where's this disparity coming from, and why can't we as a culture and society dig deeper to examine that?'"
After that conversation, the actor took to his own website to share more about coming out. Last month's suicide of Jamey Rodemeyer, a 14-year-old gay kid who had experienced years of bullying, influenced Zachary's decision. On his site, Zachary wrote that Jamey Rodemeyer's life changed his own, explaining:
when i found out that jamey rodemeyer killed himself - i felt deeply troubled. but when i found out that jamey rodemeyer had made an it gets better video only months before taking his own life - i felt indescribable despair. i also made an it gets better video last year - in the wake of the senseless and tragic gay teen suicides that were sweeping the nation at the time. but in light of jamey's death - it became clear to me in an instant that living a gay life without publicly acknowledging it - is simply not enough to make any significant contribution to the immense work that lies ahead on the road to complete equality."
Zachary said that it is now his intention to live "an authentic life of compassion and integrity and action." Let's hope his brave example helps gay teens like Jamey.