Zou Bisou Bisou Mad Men
The Story Behind Zou Bisou Bisou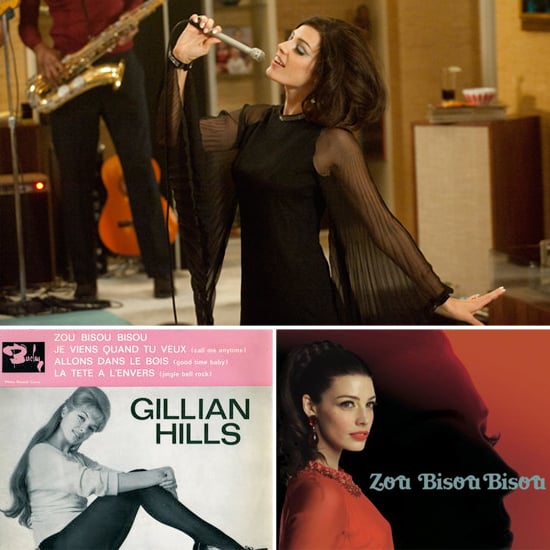 First sung by Sophia Loren in English in 1960, remade in French by Gillian Hills in 1961, and brought back to life on Mad Men last night by Mrs. Don Draper, Zou Bisou Bisou is the perfect song for a 1960s sex kitten.
On Sunday's Season 5 premiere of Mad Men, Don's new wife, Megan, channels a yé-yé girl, a term derived from "yeah! yeah!" The yé-yé movement was comprised of female pop singers from France, Québec, and Spain, whose likes included Françoise Hardy, Gillian Hills, and Sheila. The themes of the songs, often written by men like Serge Gainsbourg and Michel Rivgauche, were innocent, while the girls channeled a sexy naiveté.
Mad Men's Megan, who is originally French Canadian, embodied this contradiction perfectly last night in the episode appropriately titled "A Little Kiss" (bisou means kiss in French). Don Draper's much younger wife hopped around playfully, singing the French version of the song and lifting her skirt to show a little leg. The French lyrics she sang translated to: "But who needs the bushes of August when you hold me softly around the neck?" But later in the episode we saw Don grab her in a not-so soft way, as a cleaning session led to rough sex between the Drapers.
If you want to do your own yé-yé performance, you're in luck! AMC is selling Megan's Zou Bisou Bisou on iTunes, or on vinyl if you want to go all the way with the retro fantasy.
Watch and listen to Gillian Hills and Sophia Loren's versions below.