Can Will and Hanna Keep Their Wedding Bliss Alive in This Sultry Novel?
The ninth work in the New York Times and No. 1 internationally bestselling series that started with Beautiful Bastard. In this enovella, Beautiful Boss, Will Sumner and Hanna Bergstrom (from Beautiful Player) find that a wedding and everlasting love were just the beginning.
For more on this sultry novel, visit XOXO After Dark!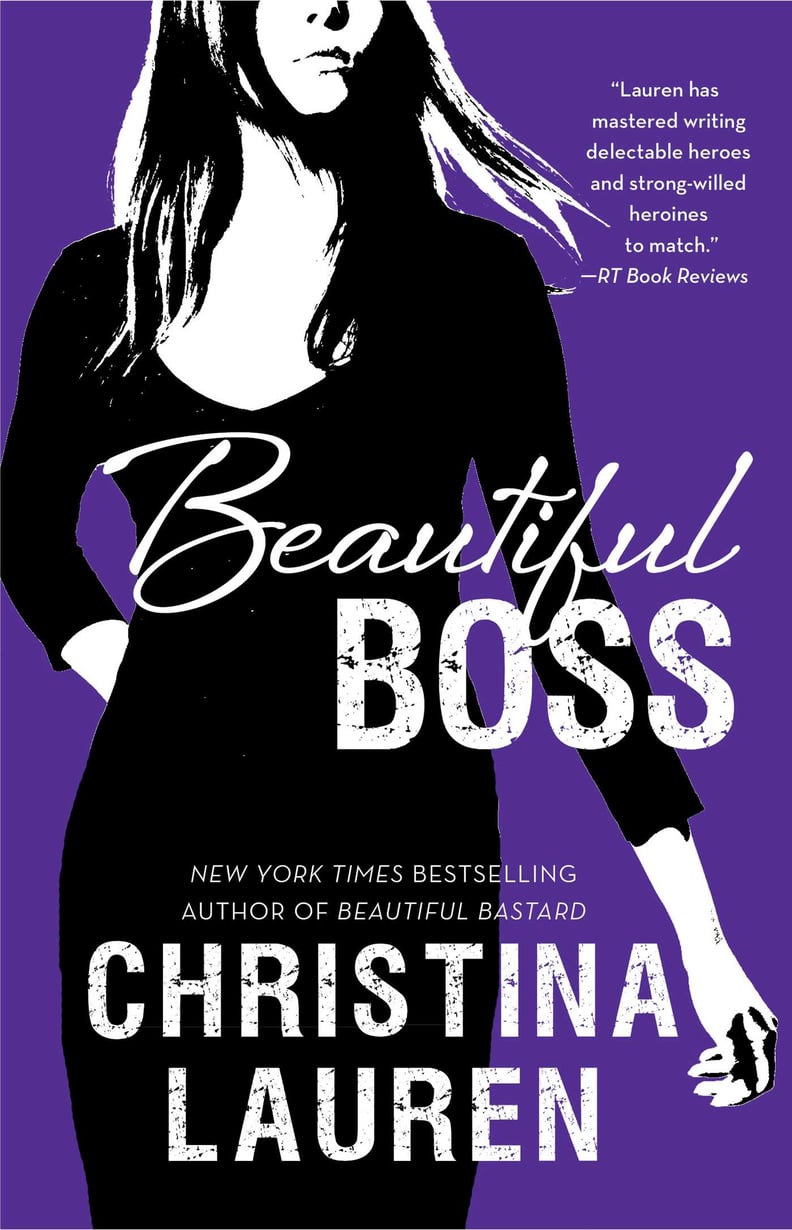 PG-13 Excerpt:
"Hanna. Shut up, right now. Come to my room to get laid."
The line clicked dead, and a few seconds later I heard feet shuffling in front of my door, a long pause, and then a quiet knock.
"Close your eyes," she called from the hallway.
I walked over, closed my eyes tight, and opened the door.
"Keep them closed," she warned.
I squeezed them tighter, obediently.
Her hands moved to my neck and slid up to my face, fumbling in her nervousness before finally managing to tie something around my eyes. And then she fell quiet. I couldn't see her, couldn't feel her.
Reaching out, I found her waist, pulled her to my bare chest. "Tell me what's really going on."
"I don't like not being with you the night before our wedding," she confessed into my skin. "I need you."
Blindly, I ran my hands up her sides, over her shoulders, and along her neck before cupping her face. My fingers met soft silk, and I followed the path of the fabric to a knot at the back of her head.
Hanna had tied a scarf around her eyes, too. Oh, this one.
Laughing, I kissed the top of her head. "So stay with me."
She groaned. "This tradition sucks, but I feel like if there are any traditions I should listen to, it's the ones about how to not mess this marriage up. We can't see each other until tomorrow."
I held her face in my hands, tilting it so I could kiss her. My lips met the tip of her nose first, before traveling south to their target. "There is no way to mess this up," I said, right against her mouth. "Even if we didn't get married tomorrow, you're the love of my life. I'm with you until we both die, at the same time, when I am one hundred and you are ninety-three."
With a quiet laugh, she turned me, guiding me to the bed and carefully pulling me down onto it. She pushed me until I was lying on my back and then climbed over my hips.
"Are your eyes open now?" I asked her, teasing.
"I lifted the blindfold for a second, but they're closed again. Someone had to navigate us here safely."
"I mean, I think the rule is the groom can't see the bride, right? You can look at me," I whispered.
She paused. "Really?"
"Yeah, Plum."
After a short hesitation, I heard the shift of her blindfold as she removed it and then the sound of her quiet breaths.
"There you are." She ran a hand up my chest and over my neck, and then a single fingertip traced the shape of my mouth. "Husband. Isn't that crazy?"
My skin ignited, hungry. "Hann—"
Her mouth came over mine, shutting me up, lips wet and so f*cking full, hands working my boxers down my hips. She licked my neck, her hair tickling my skin as she made her way down my chest, past my stomach…
"It's good luck to give head before the wedding," I confirmed. "So we're on the right track."
R-Rated Excerpt:
She didn't say anything, just drew tiny circles on my chest with her fingertip.
"Plum, come on. We already take such good care of each other. This just makes it official."
Her finger came up again, crossing from one side of my bottom lip to the other, stroking. Thunder pounded through my blood.
"I take care of you?" she asked.
"You do. And when you're not sure how, you ask."
After a few breaths of silence, she said, "Like now?"
I both loved and hated the darkness of the blindfold. I wanted to see her face, but from her voice alone I could imagine it: lip being gently chewed between her teeth, eyes fixed on where her fingers touched my skin with maddening care. This was how we started. She asked, I guided.
"You're not sure how to take care of me right now?"
"I'm just anxious tonight," she whispered. "It helps when you tell me what you want me to do."
My heart seemed to stutter and then explode. It had been a while since we'd played in these roles.
"Bring your hips back over me," I instructed, my voice a rough growl.
I felt her shift, and then the heat of her, so intense, barely pressed down on my d*ck. I bit back a groan.
"Take me in. Slow. Tease me a little."
Her hand came around, steadying as she placed herself over me, rubbing, lowering, bit by bit.
Good holy f*ck.
I nearly lost it. "Like that. Like that."
"Will . . ."
A thousand times we'd made love. Maybe more. And it shocked me to no end that I always found myself counting to ten and distracting myself so I wouldn't explode as soon as she took me in.
"Down and up," I said. "Don't tease. Let me feel every inch."
Her breath was a shiver of heat on my neck, her hair tickled along my shoulders, and she did exactly what I asked. But she could have easily taken me in in a single stroke. She was wet as the ocean.
My thoughts spun off the rails over the intensity of it, as it all seemed to hit me in a rush: here we were, on the cusp of this wild f*cking adventure—I'd never wanted anything more in my entire life.
And as Hanna moved slowly onto me, and then rocked above, growing confident, forgetting herself, losing herself, I reeled in the truth of that. How many people find the person they ache to touch, to be near, to belong to? How many people married their best friend, the person they admired most in the whole world?
I pulled my blindfold off, catching her face just as she fell: eyes fixed on my face, lips parted in a breathless moan. Relief washed over her expression when our eyes met—she needed to see this, see me, be steadied by my gaze—and I knew she could read my thoughts as clearly as I could read hers.
Don't trust someone else's tradition, I thought, feeling my body work its way higher, closer. Trust me. Trust us to find our own path.
Need and pleasure wrestled their way down my spine, hot and urgent. My fingers dug into her hips, shoving her roughly back and forth over me until I could feel it right there, right at the edge, and her whisper, I love watching you come, pushed me over the edge, too.
I came into her with a rough groan, eyes clinging desperately to hers.
"See?" she whispered, face damp with sweat when she pressed it to my neck. "I needed this. Tomorrow is a formality. Right now it feels like we just got married."
"Tomorrow has been a formality ever since you gave me a hand job at a gross student party."
Above me, she giggled.
Get Beautiful Boss, and check out more great content on XOXO After Dark: