10 Adorable Goodies to Split With Your BFF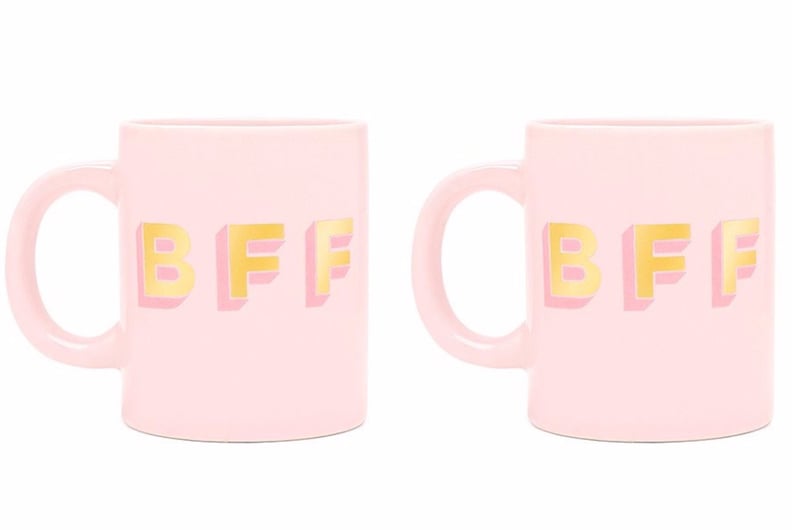 As POPSUGAR editors, we independently select and write about stuff we love and think you'll like too. If you buy a product we have recommended, we may receive affiliate commission, which in turn supports our work.
I love treating my BFFs to gifts to remind them how important they are to me. Splitting items with your bestie not only puts a smile on their face, but makes you feel like you're connected to each other in some way, even when you're apart. We rounded up our favorite gift ideas perfect for birthdays, holidays, or just because. Check them out.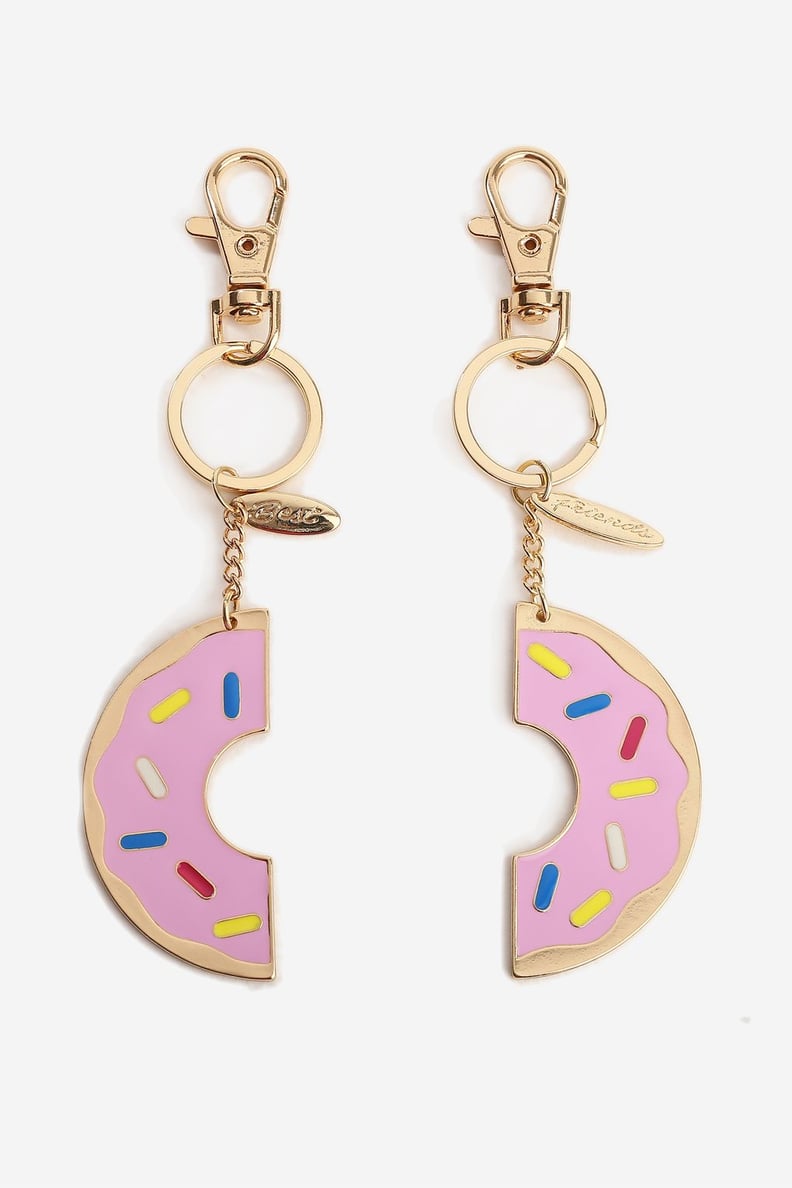 Best Friend Doughnut Key Ring
If you and your bestie are doughnut queens, these adorable key rings ($18) are perfect. Clip them to your purse or keychain. The millennial pink frosting will pop against neutral colors. Plus, maybe you'll stop losing your keys.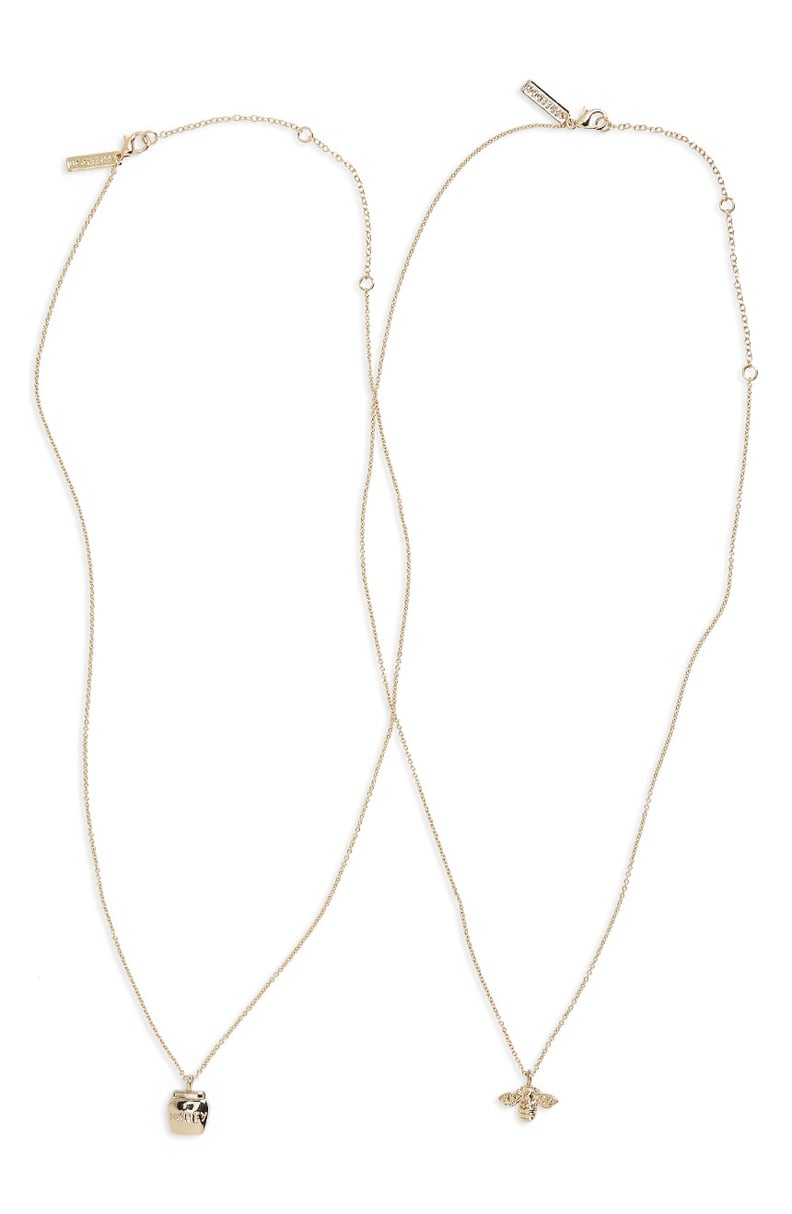 Topshop BFF Honey and Bee Necklace Set
We love this honey and bee necklace set ($18). It's a simple piece that can easily upgrade a neckline. Give one to your friend and keep the other for yourself. You both can even switch necklaces when you want to change things up.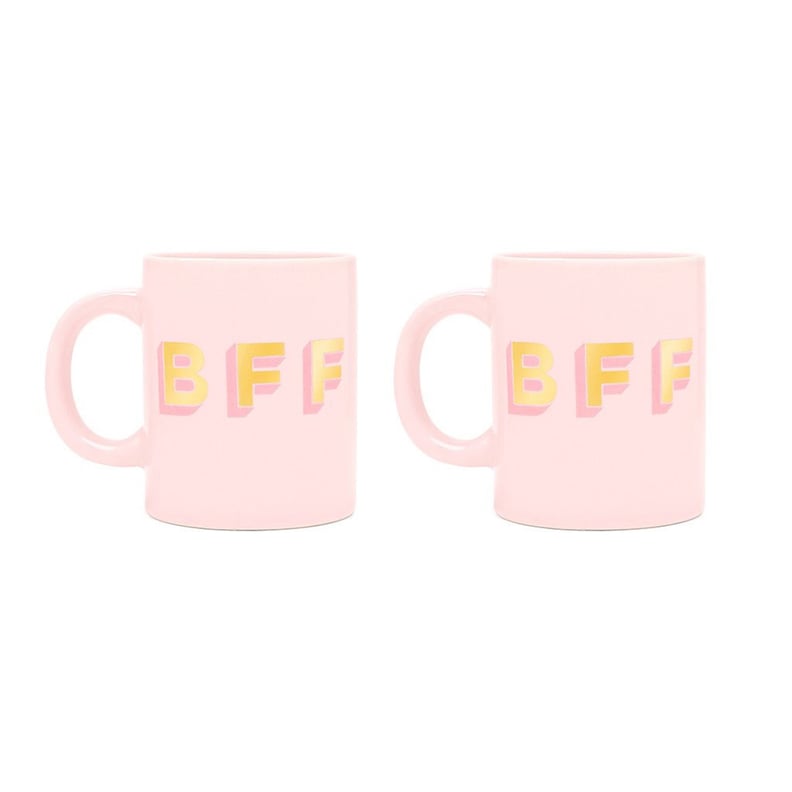 Ban.do Hot Stuff Ceramic Mug Bungle
Coffee and tea drinkers will appreciate this ceramic mug set ($22). Make a warm drink together and sip it out of one of the mugs. Think about how cute an Instagram picture would look. You basically need them.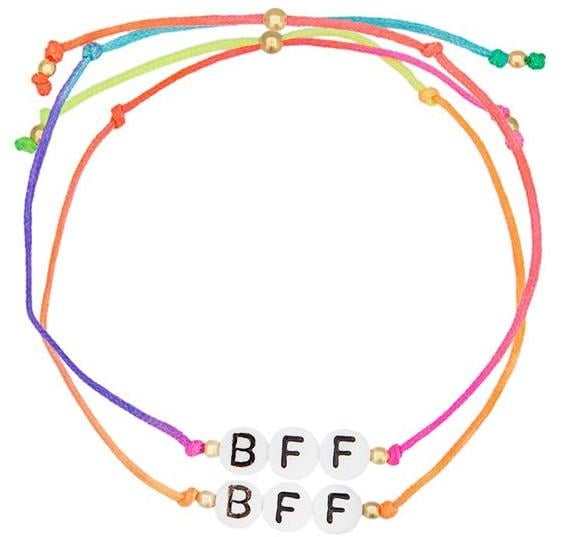 Venessa Arizaga "BFF" bracelet
These BFF bracelets ($50) take us back to our childhood. Wear one with a stack of other bracelets and it will make you feel nostalgic. And if you're looking for a mood boost, every time you look down the bracelet will make you smile.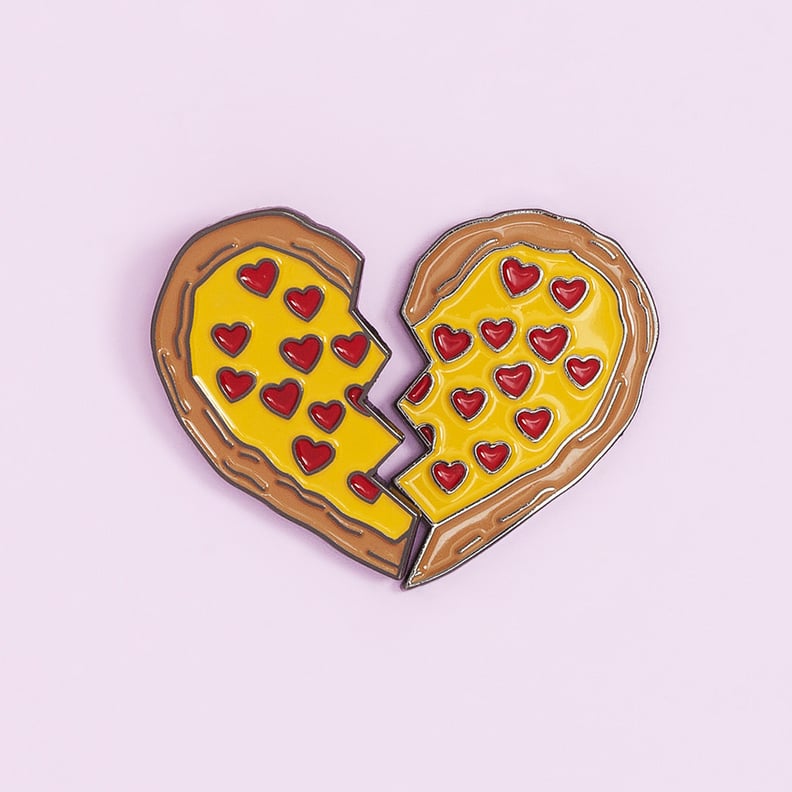 Ban.do BFF Pizza Heart Pins
OK, we're obsessed with these pizza heart pins ($22). Put them on your jean jackets and rock them all Summer long. Or, for eternity — your choice. The pepperonis are hearts, too.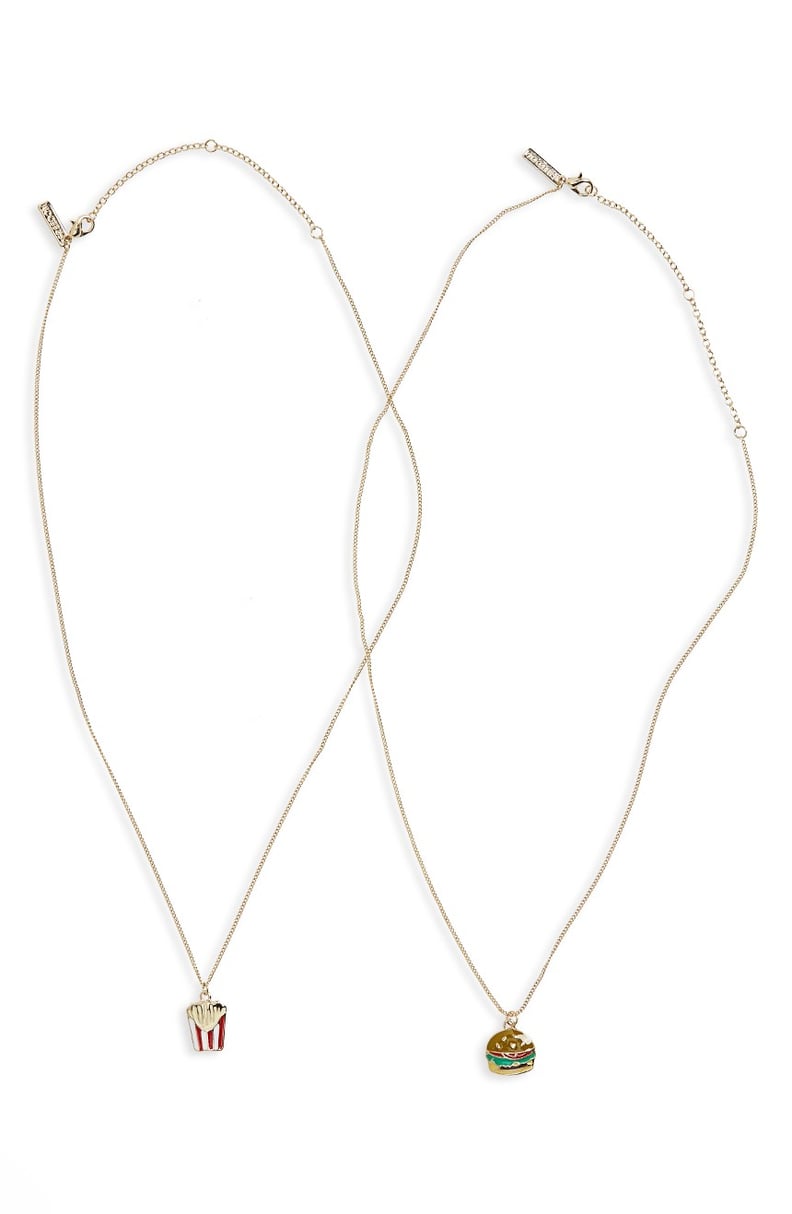 Topshop BFF Burger and Fries Necklace Set
Just looking at this burger and fries necklace set ($18) makes us hungry. If you and your BFF are known to make fast food runs, you need these. We like the idea of wearing a delicate necklace with an unexpected charm. You'll probably put this on more often than you would think.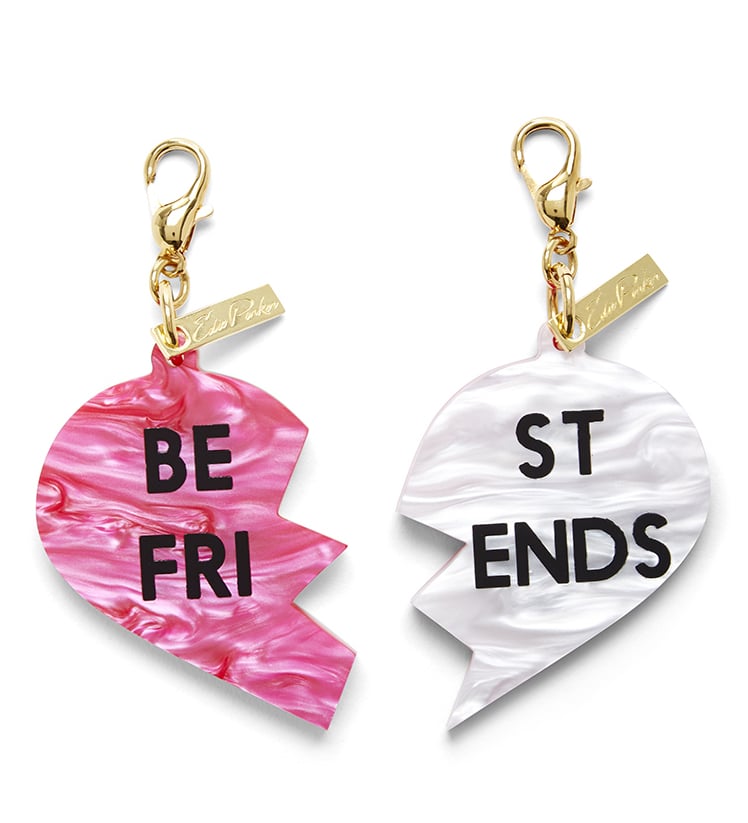 Edie Parker Best Friends Charm
If you want to invest in something special, consider these charm keychains ($350). The shiny broken heart pieces are a great quality of acrylic. The end of each one has a lobster claw closure that can easily hook onto anything. It will definitely add some playfulness to your purse.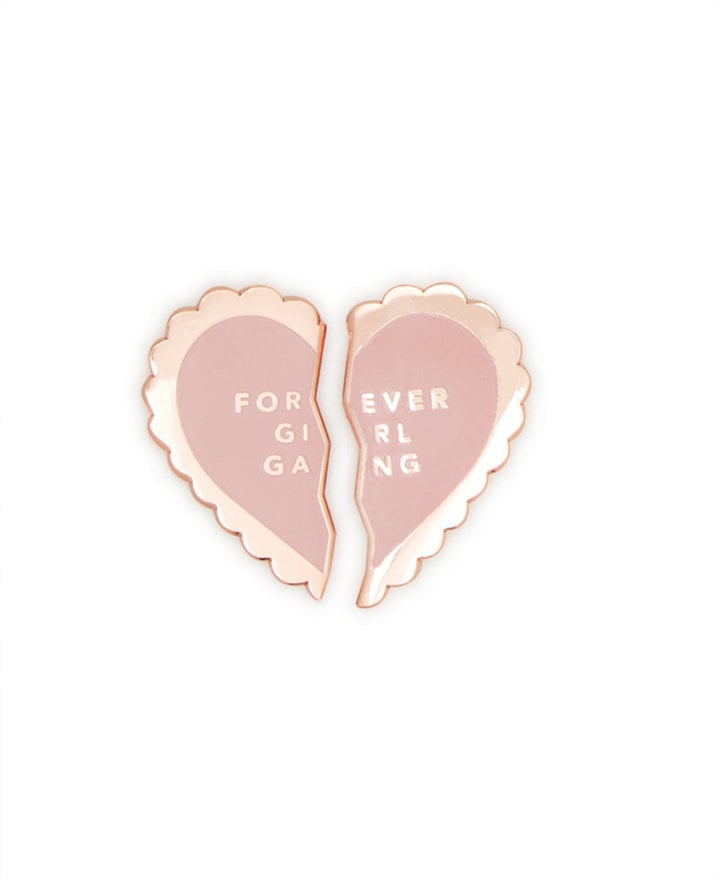 Ban.do Forever Girl Gang Enamel Pins
These enamel pins ($14) have rose gold accents on them. We would pin them to a sweatshirt to dress it up. The pins come in cute packaging, too, so they will be presentable when you gift them.
Express Best Friend Pendant Necklaces
If you want a classic best friend gift, these pendant necklaces ($20) might be it. The simple design reminds us of being young. Layer one with another chain necklace for a modern finish. Wear these out together to show off your BFF status.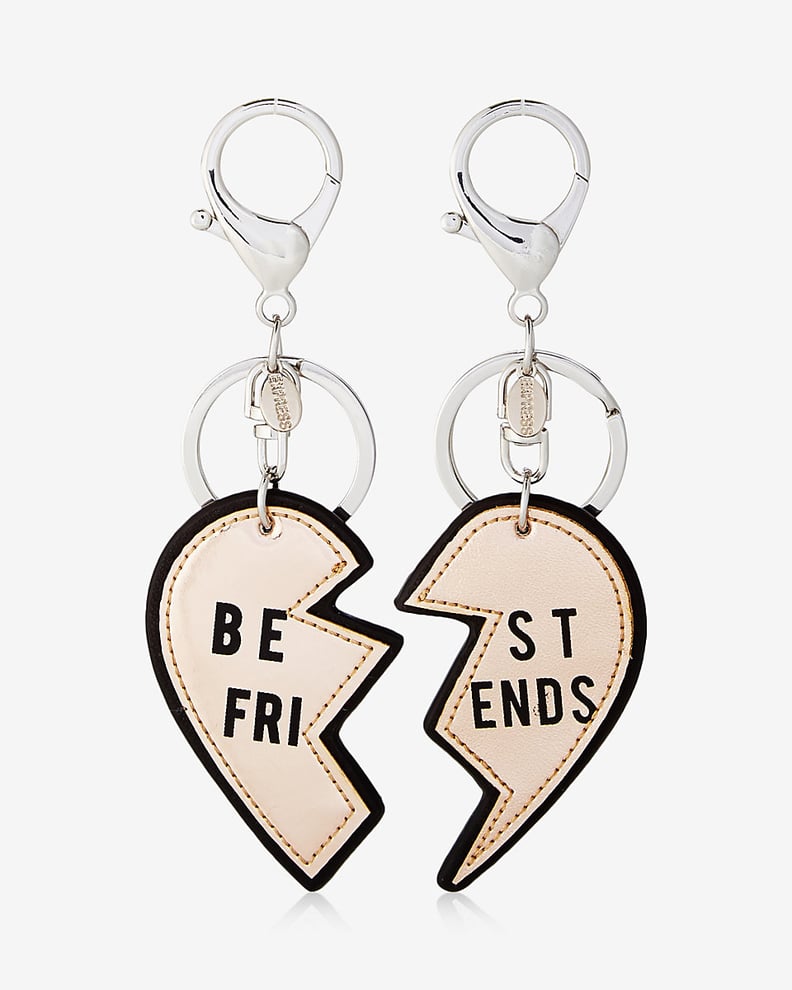 Express Best Friend Keychains
These best friend keychains ($15) are actually very useful because they have both a key ring and claw closure. You can add your keys and hook it to a bag at the same time. The black details give this product some edge.