Aye, Sassenach, You'll Want to Read These Outlander Quotes
Jamie and Claire's hot and heavy love story has romanced readers and viewers alike in Diana Gabaldon's Outlander book series turned TV show. Fans have "liked" their favorite quotes from the time-traveling Scottish romance on Goodreads, and the book-centric social network is sharing the top five most popular quotes now.
Just ten more days before the return of Outlander, the gorgeously epic TV adaptation of Diana Gabaldon's time-travel romance. To get you through the last of #Droughtlander, aka the long dry spell between the first and second halves of season one in the U.S., we've uncovered the five most popular quotes from the Outlander book series on Goodreads—accompanied by shots of two of the hottest Celts ever to don—and doff—period dress. (Jamie and Claire, may every night be your wedding night!)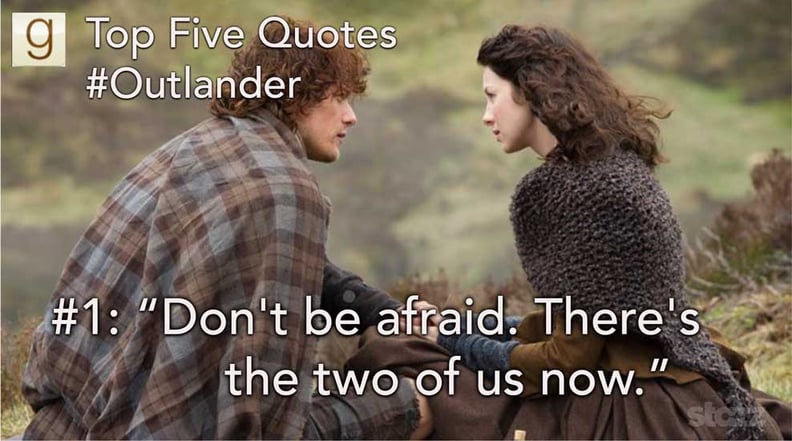 Want more Outlander quotes? Find them here!
Which one's your favorite? Or do you have another Outlander quote you love? Tell us in the comments below!