Here Are the Hottest Wedding Trends of 2017
Wedding trends have a way of creeping up on you, usually scattered a little bit here and there, until BAM something you thought you'd never see at a wedding is the norm. (Like, remember when every wedding had spray-painted little plastic toy animals?) The trends on the horizon for 2017 include some of these subtle changes, often influenced by social media themes in other nonwedding areas, but some are distinctly unconventional in a way that feels more like a substantial shift than a swiftly passing fad. Quite frankly, couples are doing weddings the way they want to do them, whether it's weirdly outlandish or pared-down and personal.
Here's what we're predicting will be all over your Instagram this year! #GetReadyForWeddingSeasonHashtags
01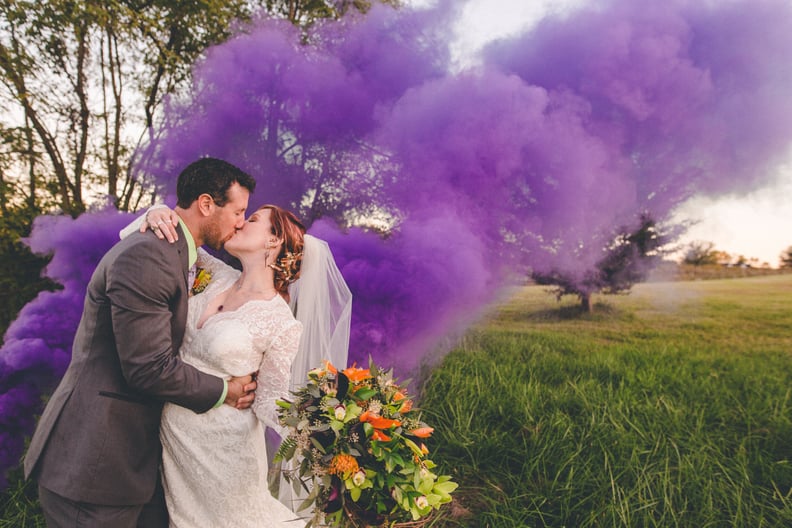 Touch of Whimsy
02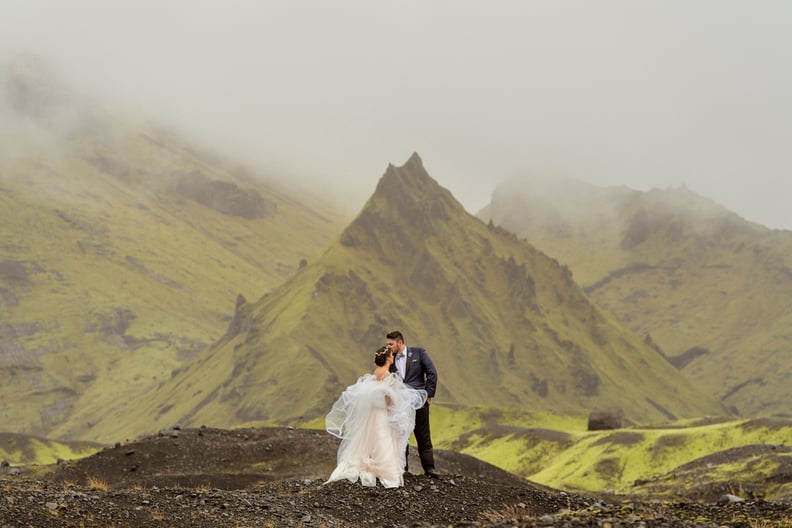 Going Global
If you're going to invest in a wedding, you might as well see the world while you're at it! This year we're seeing a rise in couples choosing destination weddings and elopements, but also new trends like "buddymoons," where friends join in on the honeymoon, and other creative ways to incorporate travel into weddings. Along the same lines, couples are thinking more about how their wedding can make a global difference, with elements of the wedding giving back and doing good. These include donations to charities in lieu of gifts or favors or eco-friendly wedding decor and honeymoon options.
03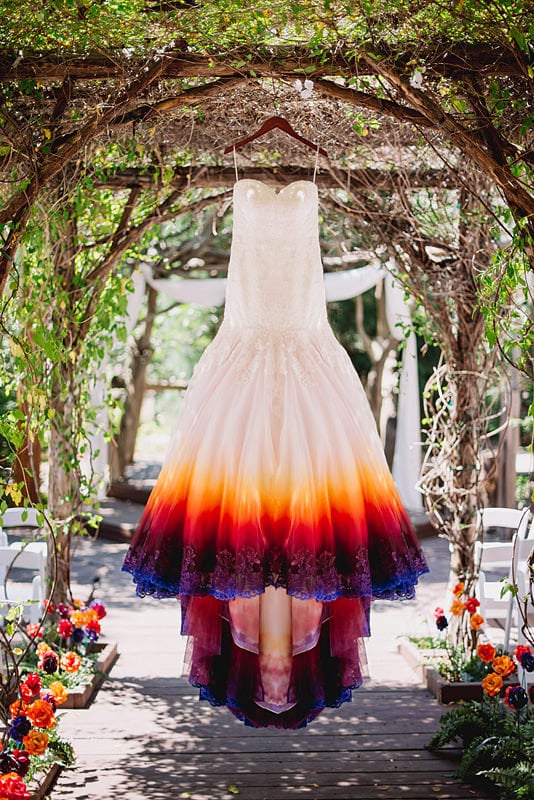 Beyond the Color Scheme
Gone are the days of just coming up with two to three colors for your wedding color scheme. Brides and planners are throwing patterns and textures into the mix too. These elaborate combinations can include tie-dye, velvet, palm-leaf prints, glitter, and rainbow. Velvet, for instance, is something we're seeing in decor details big (like on antique furniture) and small (like ribbons), as well as fashion elements, like velvet shoes.
04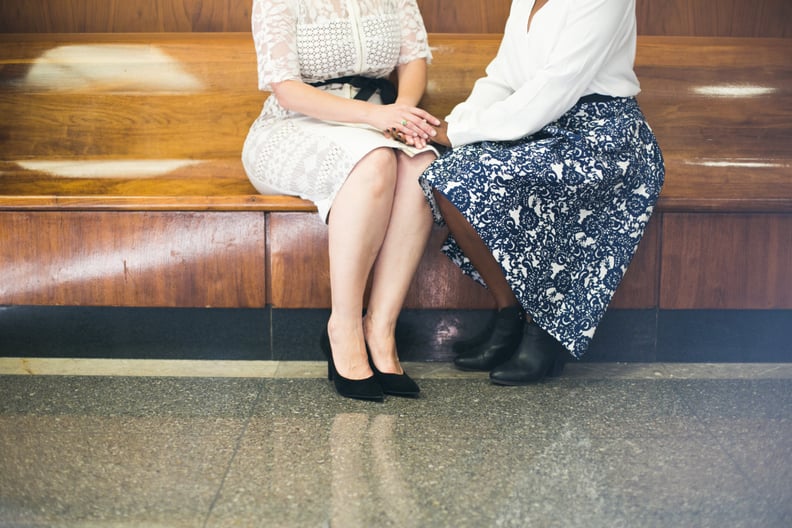 Low-Key Weddings
This year is all about the low-key wedding, with many couples choosing intimate weddings with a small group of friends and family, city hall weddings, or elopements over traditional weddings that require more planning and a hefty budget. We're also seeing more couples forgoing bridesmaids and groomsmen altogether, choosing invitations with simple designs, providing "anti-photo booths" for guests to take their own social media snaps, and even having a strict no-phones rule. We've officially entered the era of the "bridechilla."
05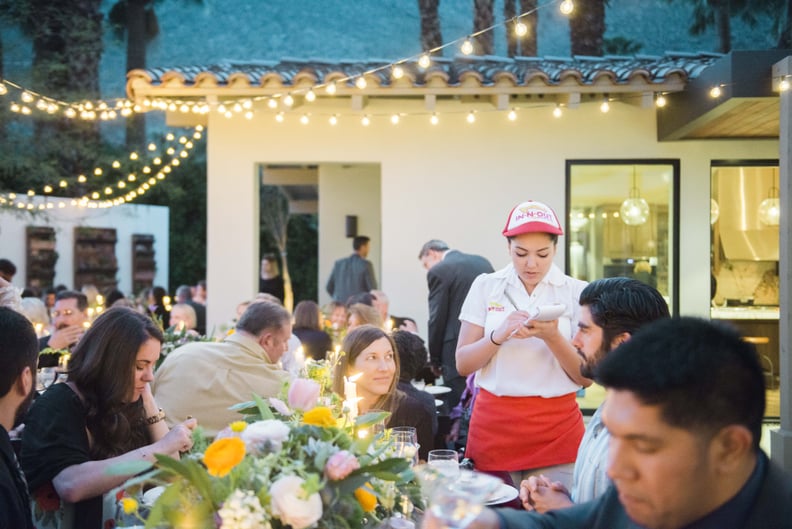 Fast Food
We mean this both literally and figuratively. We're seeing a shift to daytime brunch weddings that are more casual and less time-consuming to plan (and enjoy) than a plated sit-down dinner with multiple courses. But couples are also bringing in actual fast food with things like Taco Bell bouquets, In-N-Out Burger at the reception, and other "junk food" snacks.
06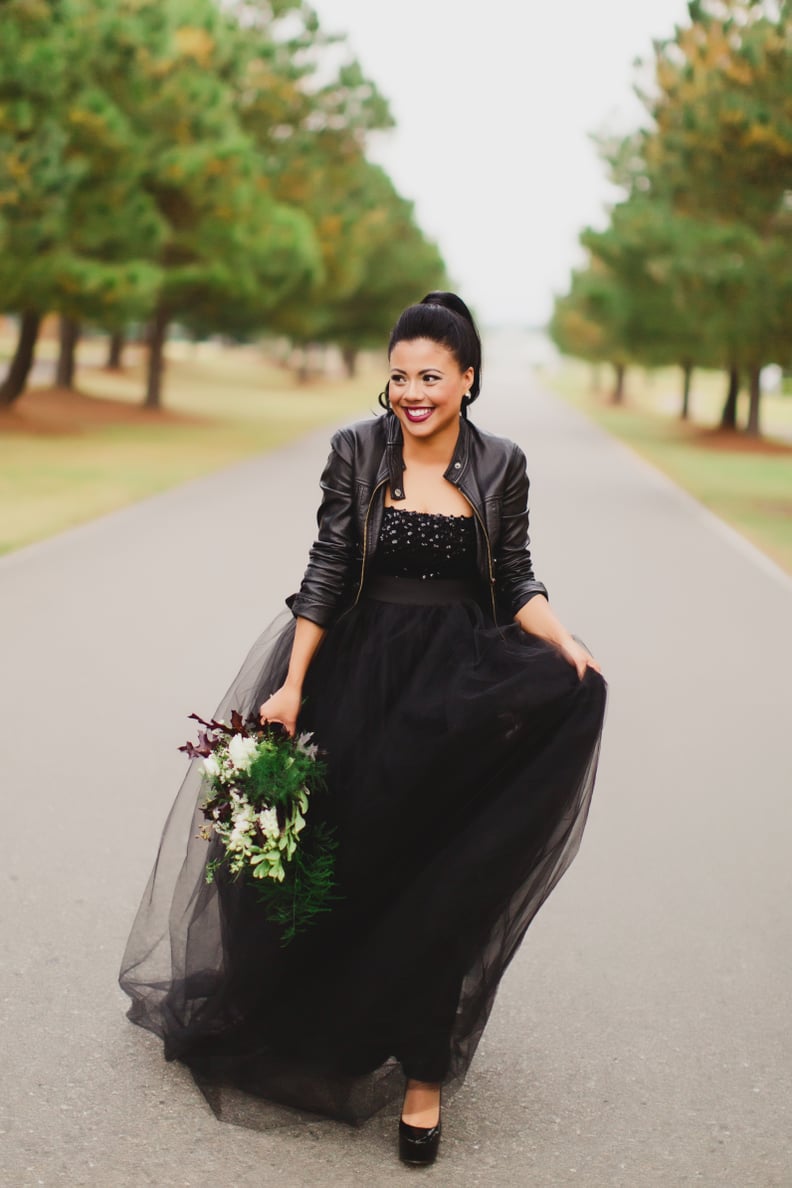 Black on Black
You may be thinking, black isn't a new wedding color. But we aren't talking just tuxes and accents — when we say black on black, we mean all-black everything. Black wedding gowns, black stone rings, black cakes, black chairs and tables, black paper goods . . . you get the idea. The overall aesthetic is more modern than goth.
07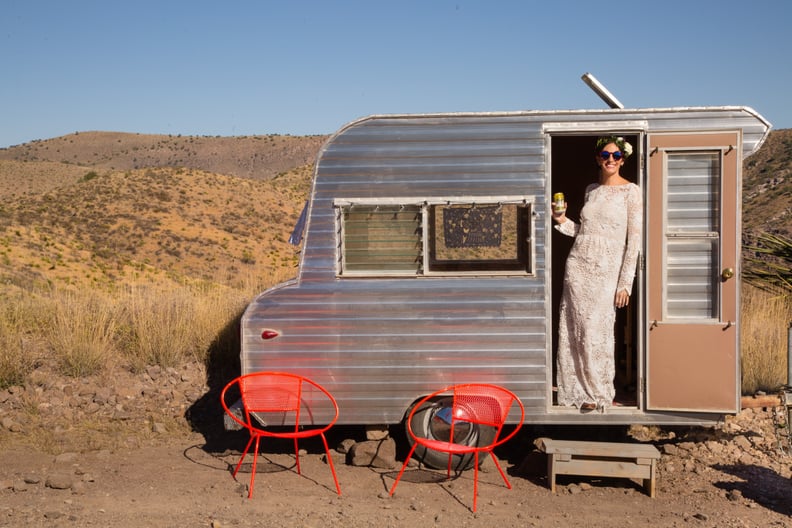 Hippie Revival
08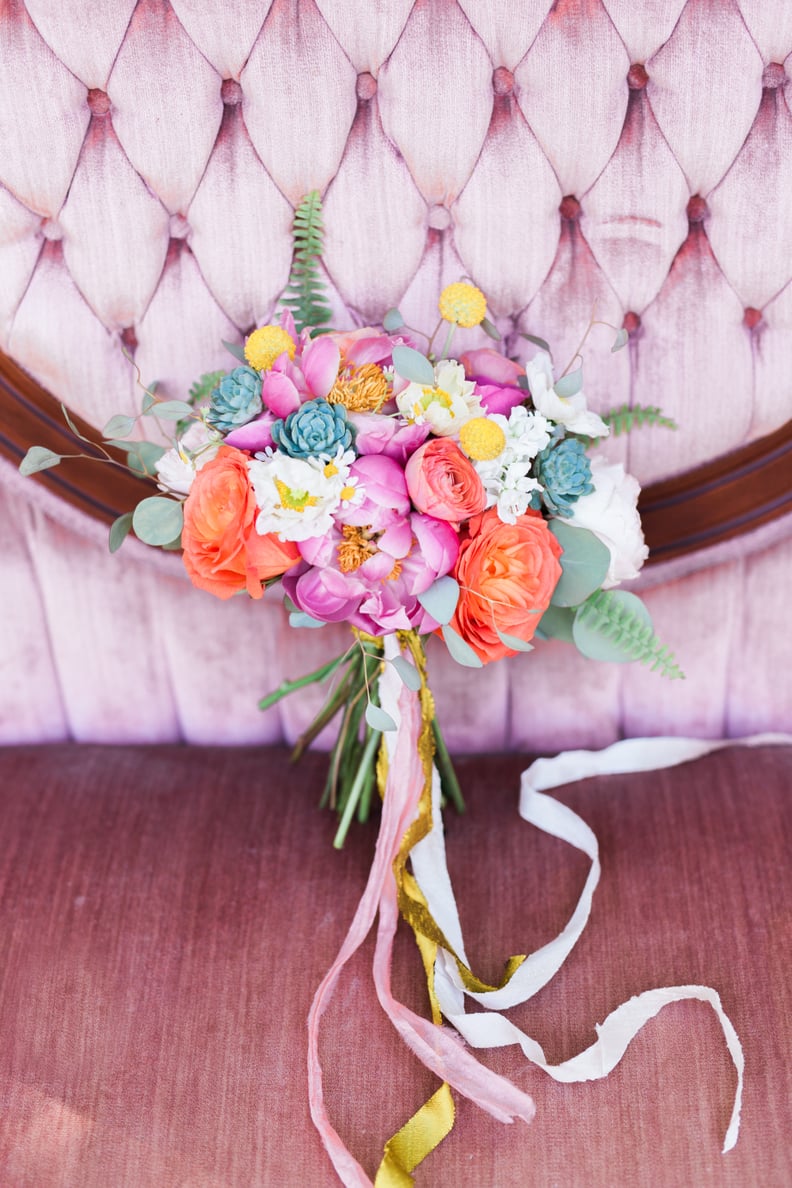 Millennial Pink
09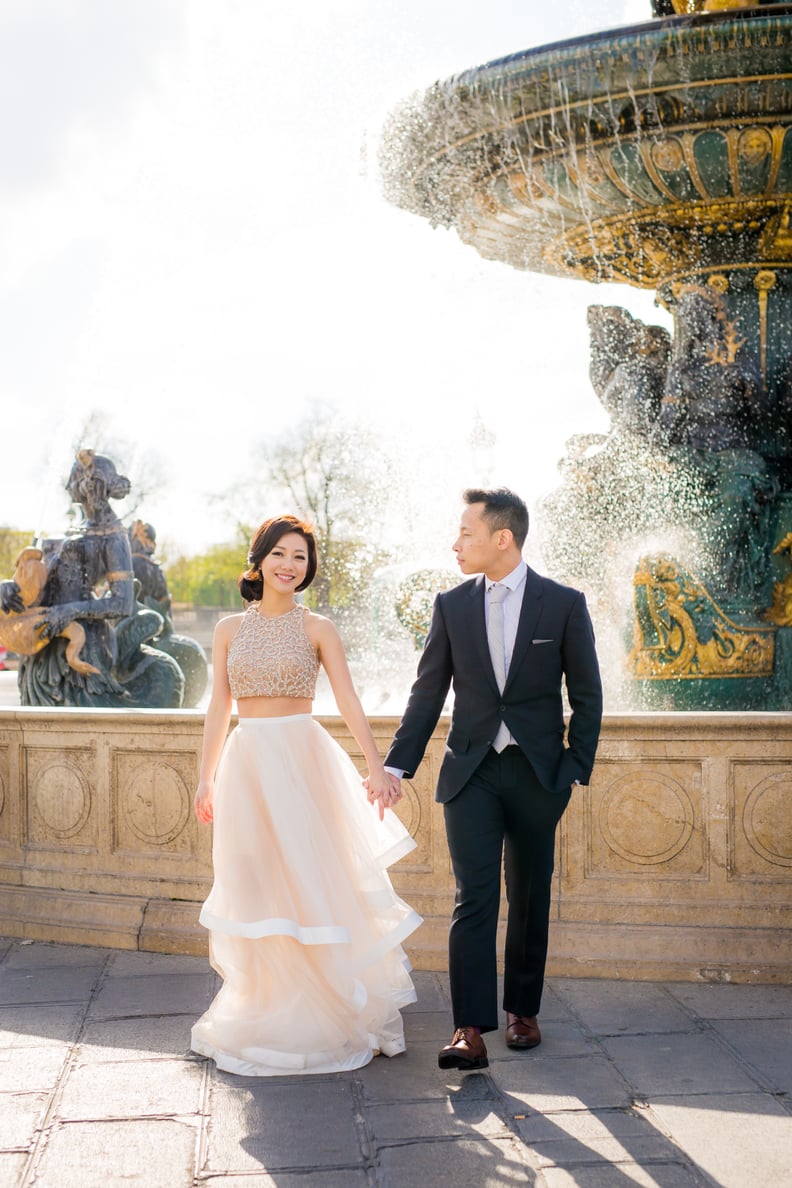 Two-Piece Bridal Gowns
Mix-and-match separates are popular with brides and bridesmaids alike. Brides and their bridal parties want choices, and that means interchangeable separates. Now, brides can wear one top and skirt for the ceremony, then swap the top or bottom for something more fun at the reception — leather jackets, anyone?
10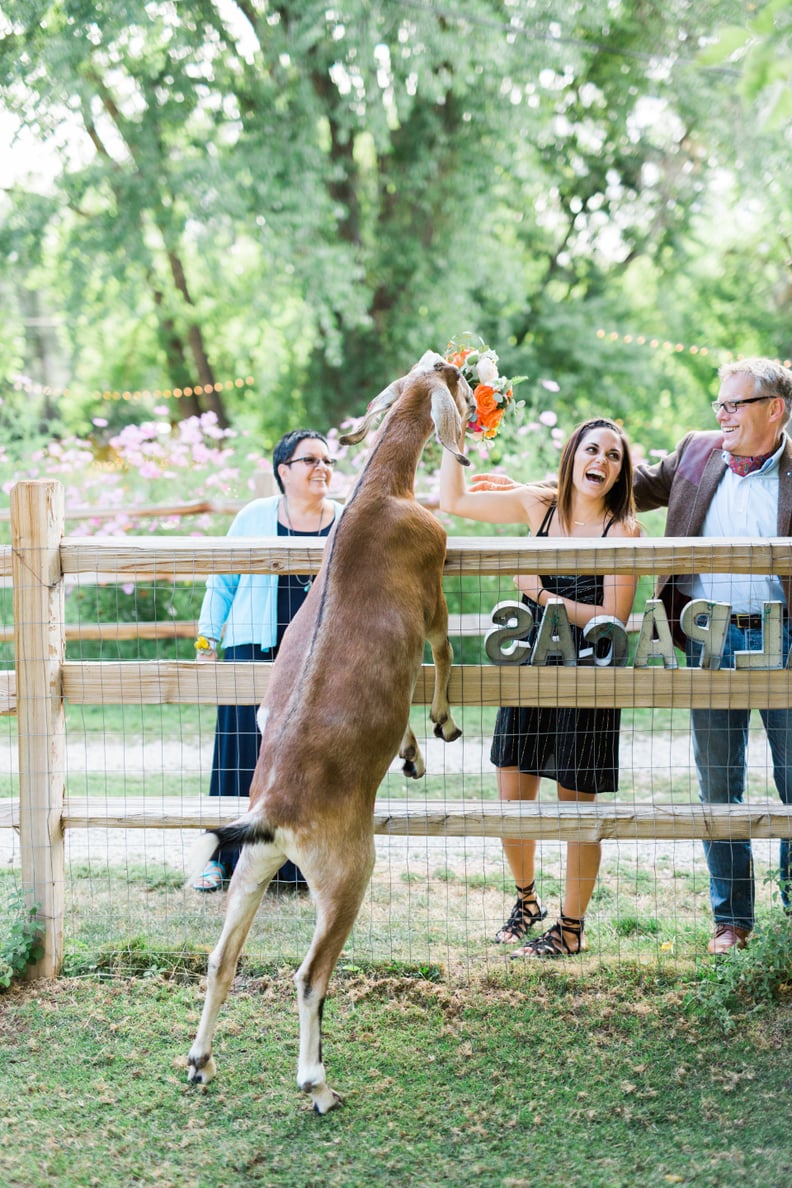 Crowd-Pleasing Surprises
Couples are taking their guests into consideration more during the planning process, coming up with unexpected ways to entertain their friends and family. In addition to the aforementioned buddymoons and weed bars, other ideas include elaborate reception games, coloring-book stations, customized Snapchat filters, image mapping on cakes and dresses, and even petting zoos or wild animals. Yes, wedding llamas are a thing.