Real talk: going on dates [1] is fun and all, but they don't plan themselves, and they certainly don't always come cheap. At the end of the day, we're all tired of asking and attempting to answer the age-old question, "What do you want to do?" Fortunately for you, we've rounded up a list of low-budget yet creative date ideas [2] that focus on spending quality time together without breaking the bank. Whether you and your date are thrill seekers, social butterflies, or homebodies, there are budget-friendly options for everyone. From romantic strolls on the beach to a competitive night at the arcade to hiking through a national park, these ideas will have you feeling excitement rather than dread next time it's your turn to answer "What should we do?" Get ready to have a bunch of fun without spending a bunch of cash.
Cheap Date Idea: Go Wine Tasting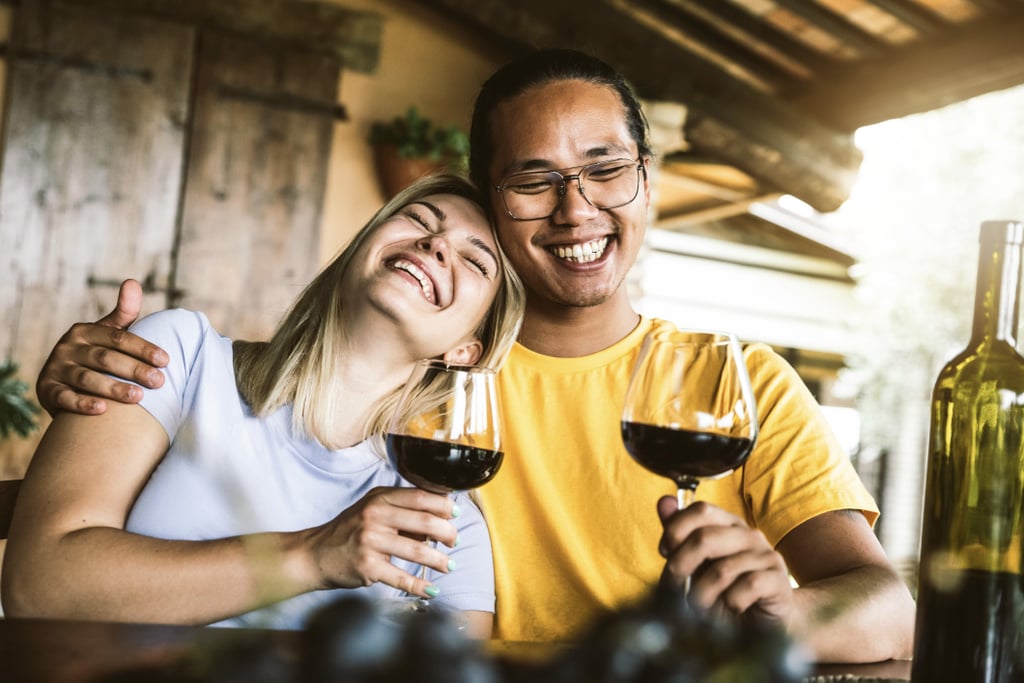 Take a trip to your local winery and explore the vineyard while enjoying a wine tasting. Budget tip: bring cheese, crackers, and other snacks to build your own charcuterie board.
Cheap Date Idea: Go Bowling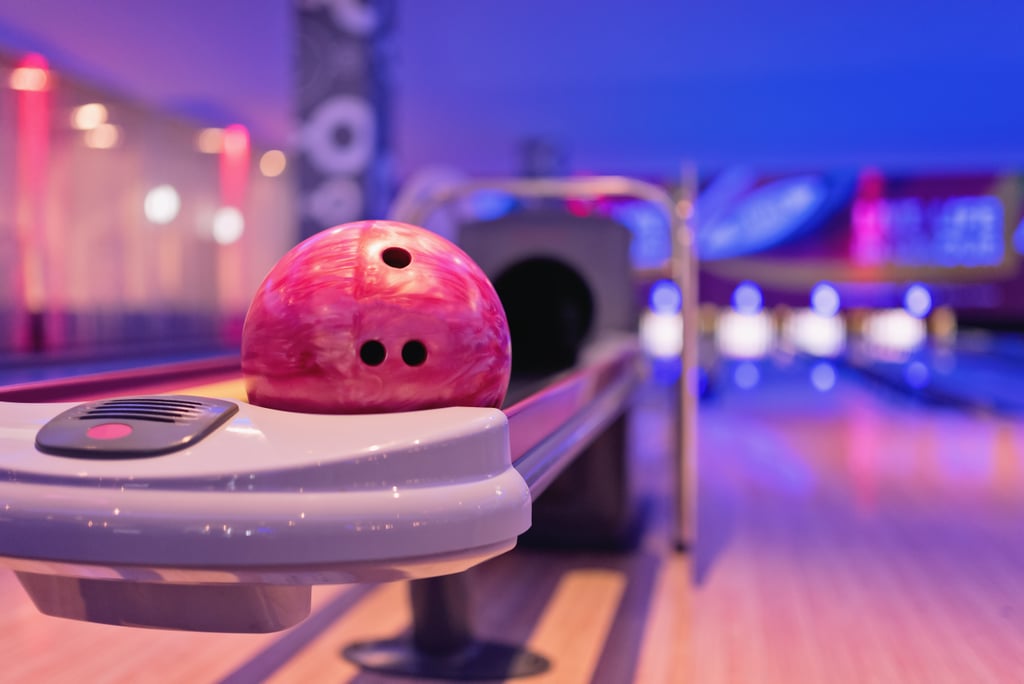 It's fine, you can admit it: you and your partner can get a tiny bit competitive. Take your talents to the bowling alley, and have a strike showdown. And as a bonus, this is a fun idea for a double date, too!
Cheap Date Idea: Volunteer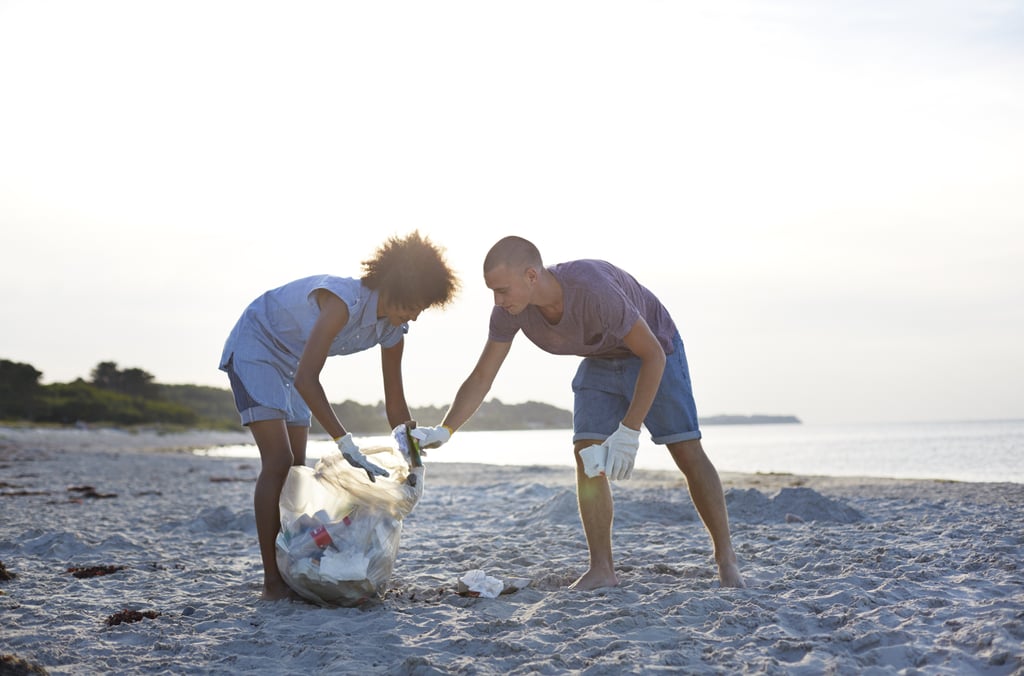 Learn more about each other's passions and interests by signing up to volunteer at a local charity or foundation. You'll get to spend quality time together while also giving back to the community.
Cheap Date Idea: Picnic in a Park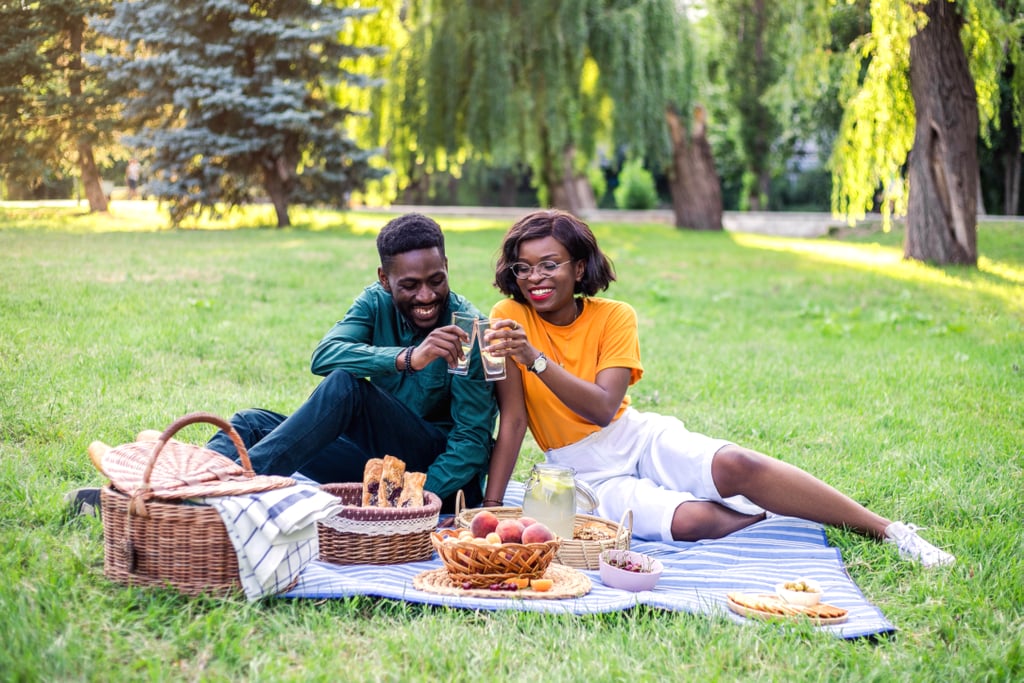 Grab a blanket, basket, and your favorite foods, and head to the park for an intimate meal for two. Keep things fun and interesting by switching up the menu, whether that means following a theme (perhaps a French- or Italian-themed night) or having each partner pick out foods specifically for the other person (either foods you think they should try or foods you know are their favorites). Pro tip: make sure the blanket you bring to sit on is big enough to spread out, but small enough to get cozy with your date.
Cheap Date Idea: Go on a Hike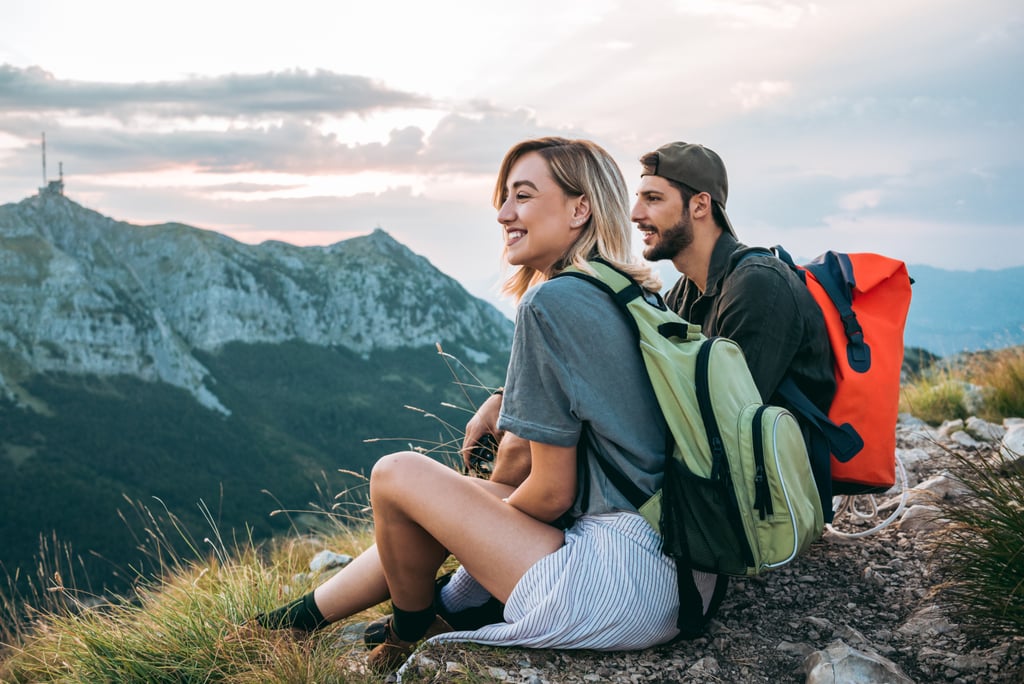 Hiking is not only a fun way to explore the great outdoors, but it allows you and your partner to conquer something together. As they say, teamwork makes the dream work!
Cheap Date Idea: Movie Night at Home
Put all those streaming services to good use by hosting your own movie marathon right at home. Blankets? Cuddling? Popcorn and candy? We couldn't think of a cozier date night idea. Just make sure you come prepared with some movie ideas, so you don't spend an hour and a half swiping through Netflix . . .
Cheap Date Idea: Share a Milkshake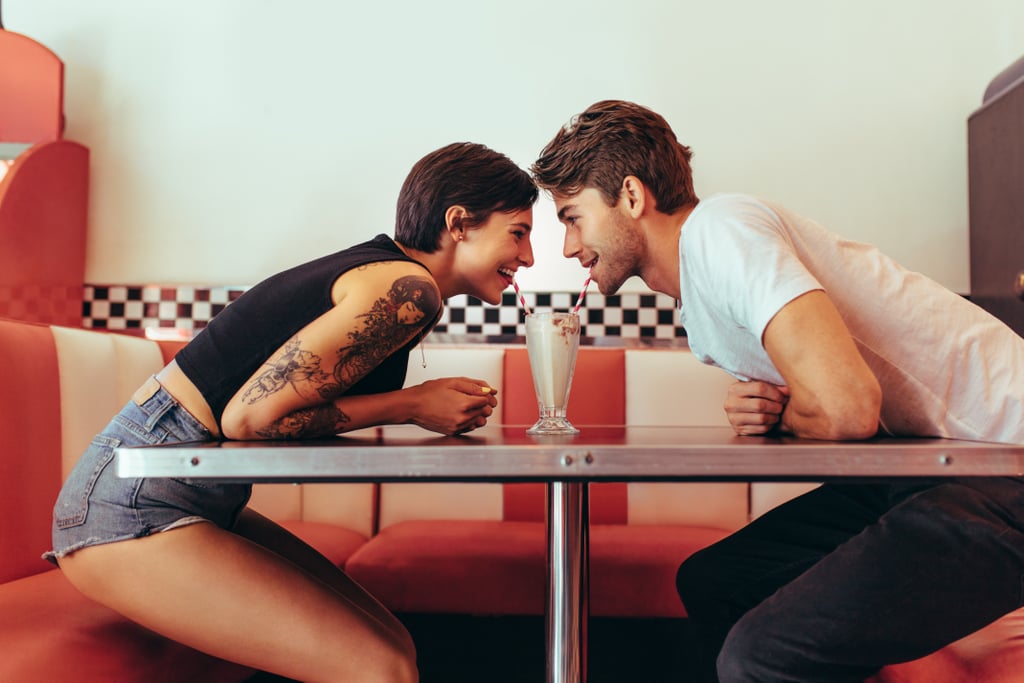 OK, what's more old-school romantic than sharing a milkshake with your crush? Don't forget a side of fries for dipping!
Cheap Date Idea: Build Your Own Pizza Night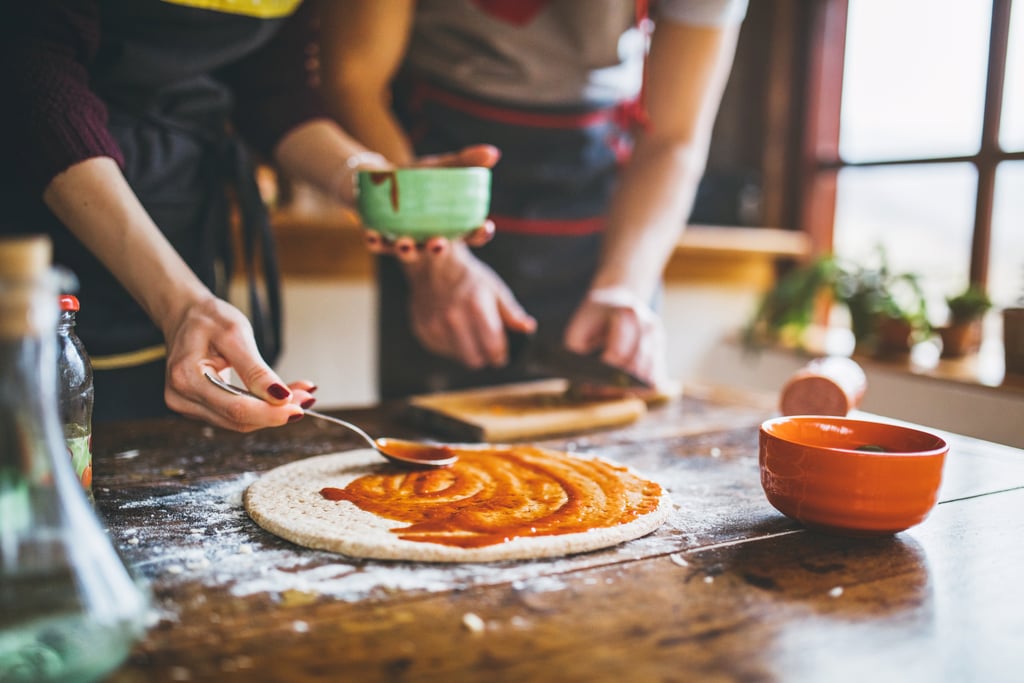 Ditch the takeout menus and have yourselves a build your own pizza night. If you and your significant other have been wanting to try out some new recipes, consider this your stepping stone into the culinary world. And you can feel safe knowing that the combo of bread and cheese is usually one that's tricky to mess up.
Cheap Date Idea: Go For a Bike Ride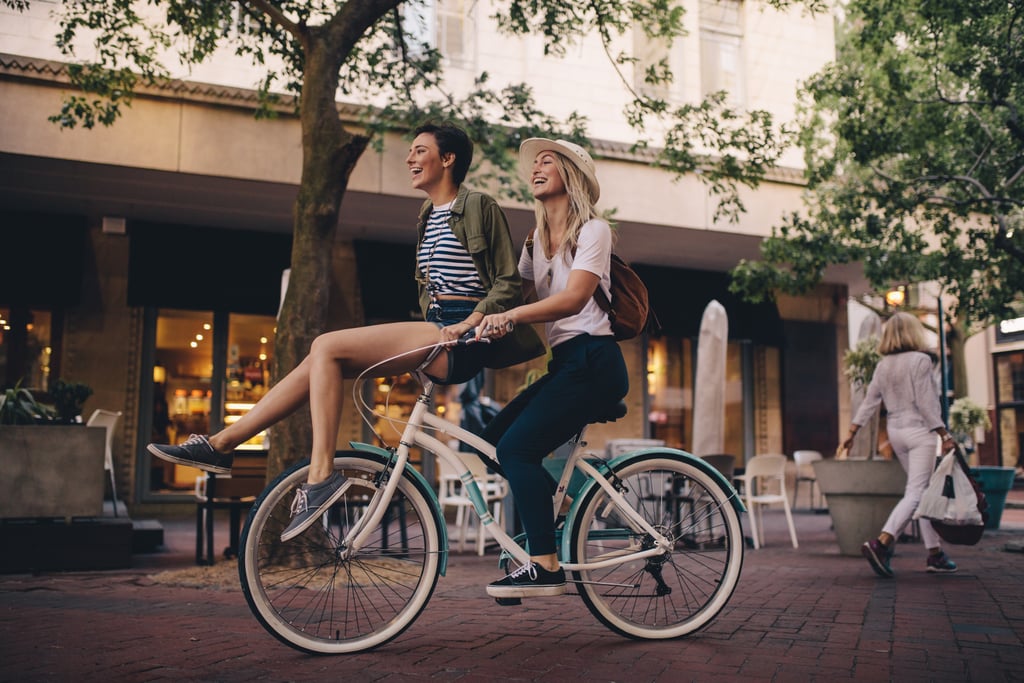 You can cover a lot of ground while biking, so why not explore a nearby neighborhood or town? Better yet, take a cruise down the boardwalk during sunset or pedal your way through a city park to admire the outdoors in a way you might not always have time to.
Cheap Date Idea: Game Night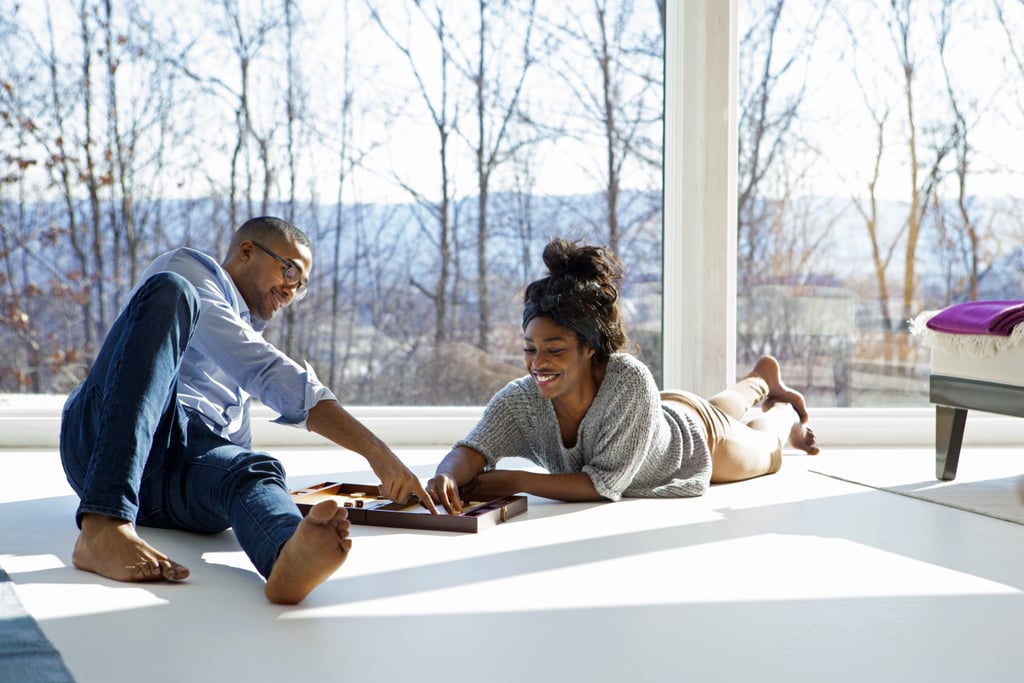 Break out the deck of cards and board games because game night is always a good idea. Raise the stakes by awarding the winner a 20-minute massage or letting them pick what game to play next. You'll be surprised how much fun you can have revisiting all your favorite childhood games.
Cheap Date Idea: Fly a Kite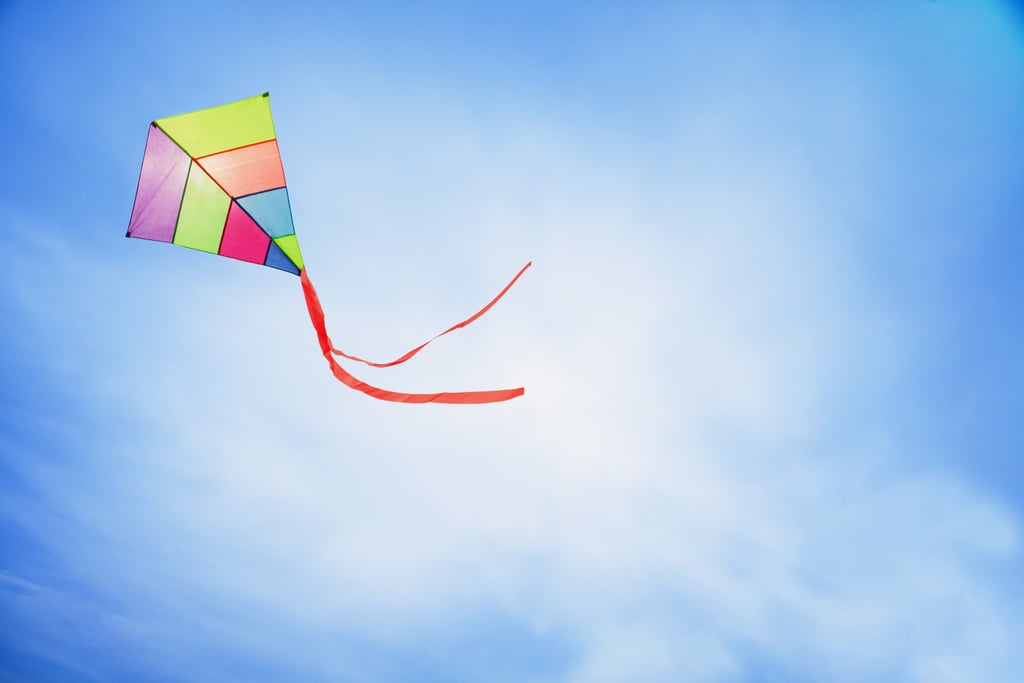 Ready to feel like a kid again? Go outside and fly a kite — fresh air has never felt so good! And odds are you'll need some teamwork to get it off the ground, so you'll get to conquer this fun activity together.
Cheap Date Idea: Go Stargazing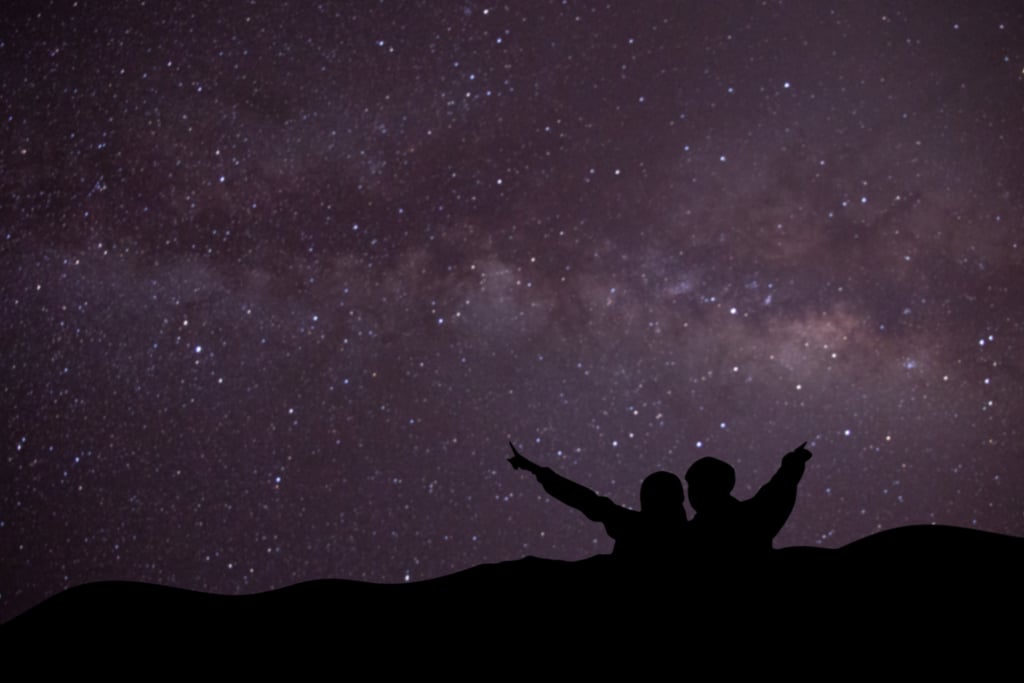 Though this date idea might require some planning ahead, the views will make it totally worth it. Plus, it won't cost you a single penny, and it's an adventure you can go on again and again. Bonus points if you bring a warm blanket and a thermos of hot chocolate or tea to share as you watch the skies.
Cheap Date Idea: Visit a Museum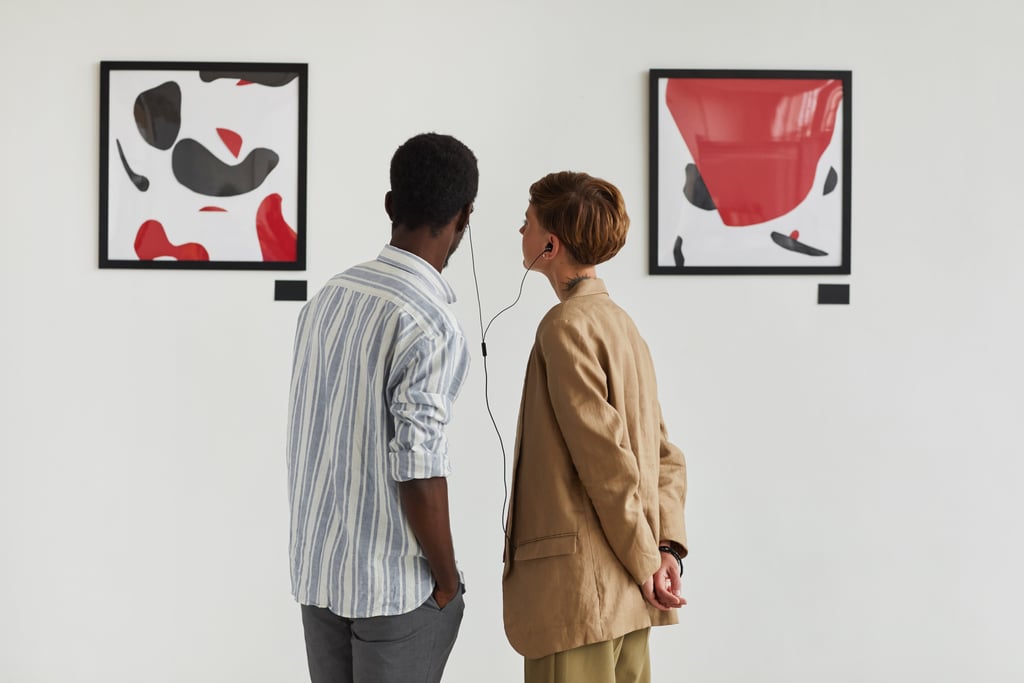 For art connoisseurs, how about a romantic stroll around a museum or gallery? Sign up for a tour or be your own tour guide as you explore the different exhibits. Plenty of city art museums have discounted or free nights each month, so make sure to check out the museum's website to find the cheapest day to explore.
Cheap Date Idea: Visit a Brewery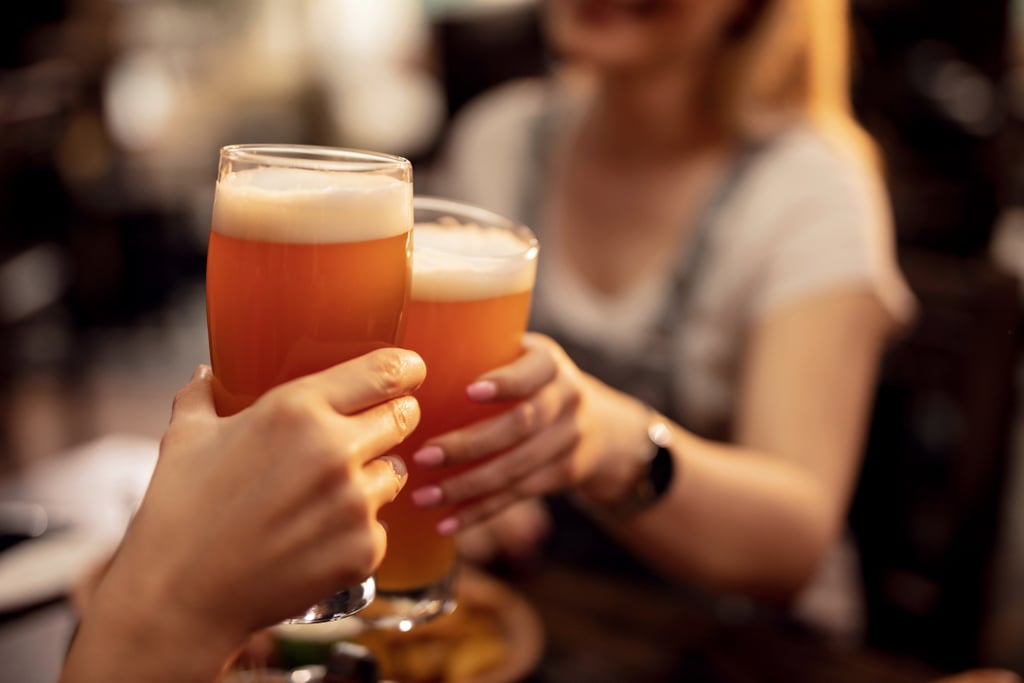 Going out for drinks can get real expensive, real fast. However, what many may not know is that plenty of breweries offer tours, which often end with a free beer or tasting.
Cheap Date Idea: Go Mini-Golfing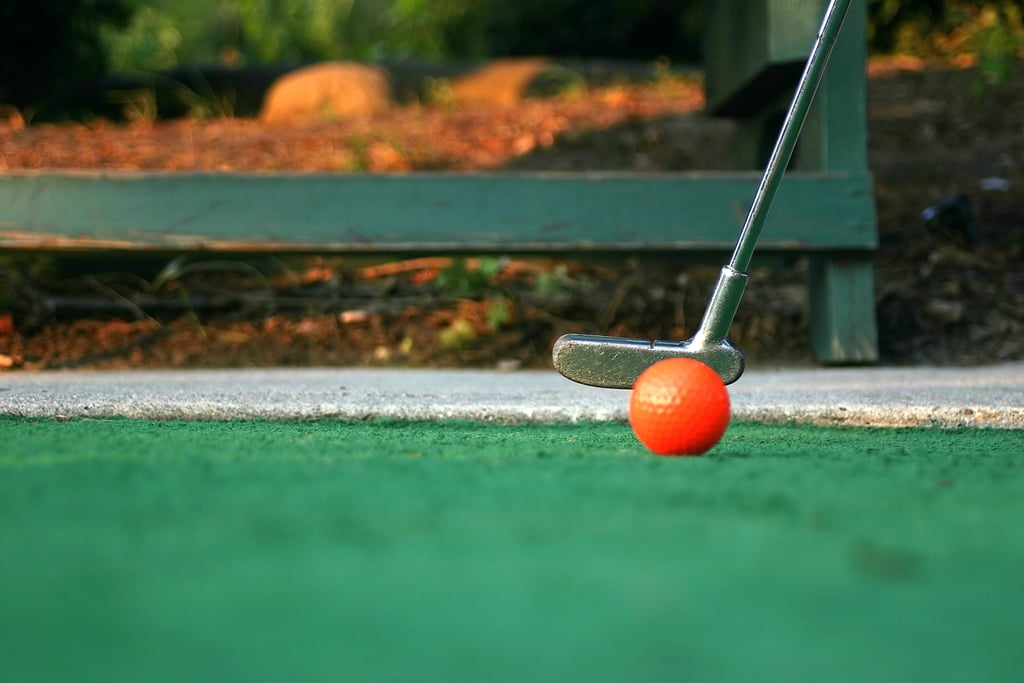 Outdoor enthusiasts and athletes will love a mini-golfing date. Take things up a notch with a bet: winner chooses the next date activity.
Cheap Date Idea: Try a New Recipe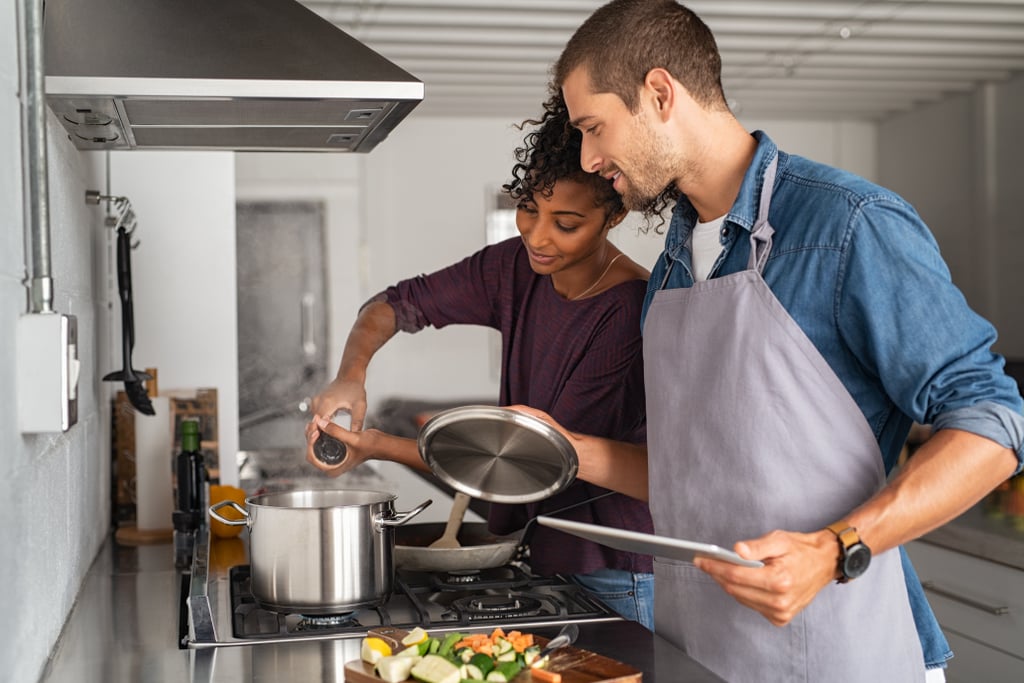 Enroll in an online cooking class or cook a dish you've been wanting to try. (Tip: you can find most recipes from Joanna Gaines [3], Chrissy Teigen [4], and other celebrity chefs online for free!) Set the mood with flowers, music, and a bottle of wine.
Cheap Date Idea: Visit a Farmers' Market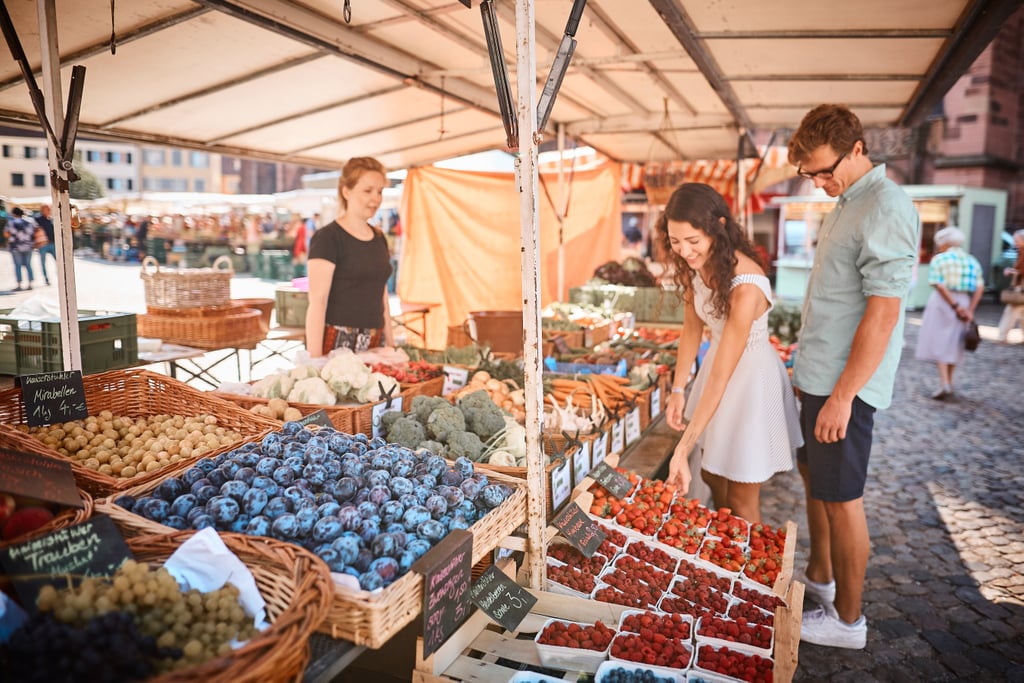 Weekend mornings are for sleeping in, cups of warm coffee, and farmers' markets. Luckily, you can check all those off while still saving money and having fun.
Cheap Date Idea: Go Thrift Shopping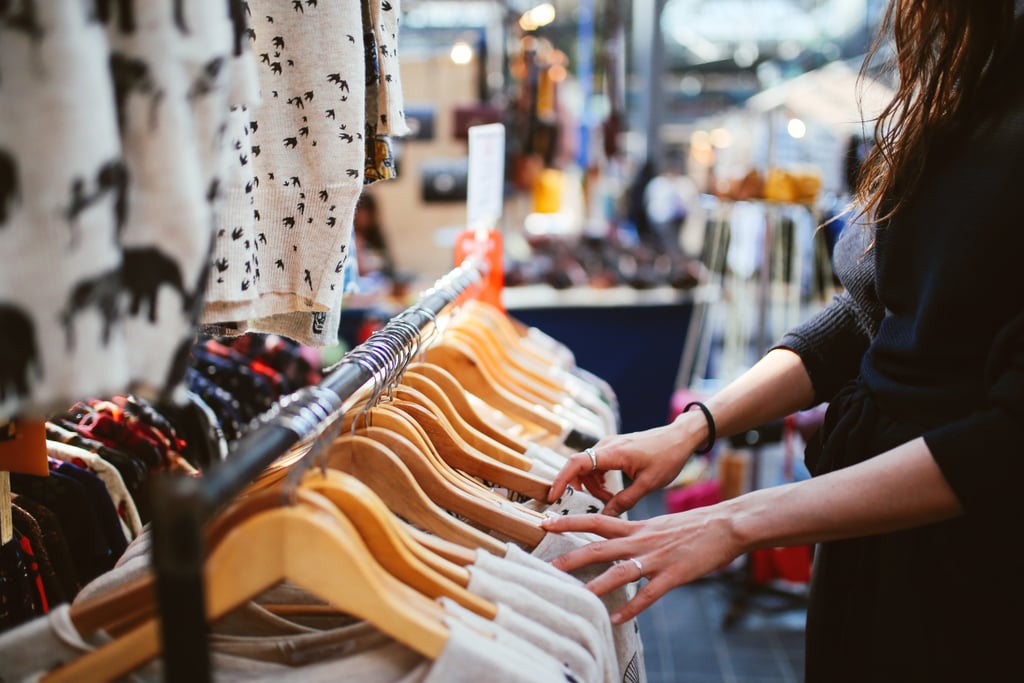 Looking to redecorate your space or spruce up your wardrobe with some eclectic pieces? Off to the thrift store it is! For a fun twist, you and your date can have a specific budget — maybe $5 or $10 — to shop for outfits for one another to wear for the rest of the date.
Cheap Date Idea: Visit a Street Fair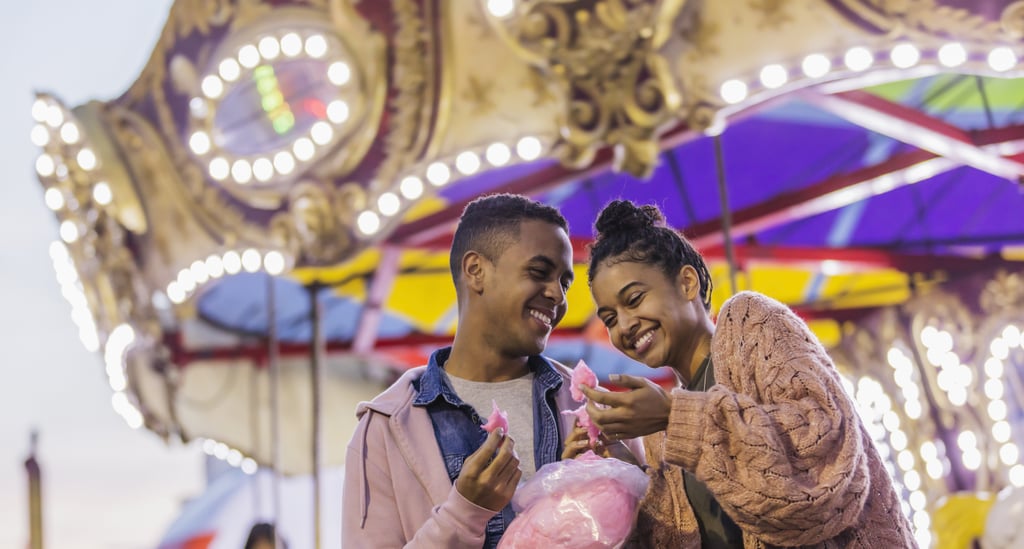 There's something magically romantic about sharing a cotton candy under the twinkling lights of a street fair. Check out the dime toss booth, go on all the single-ticket rides, and sneak as many free food samples as you possibly can.
Cheap Date Idea: Hit Up the Arcade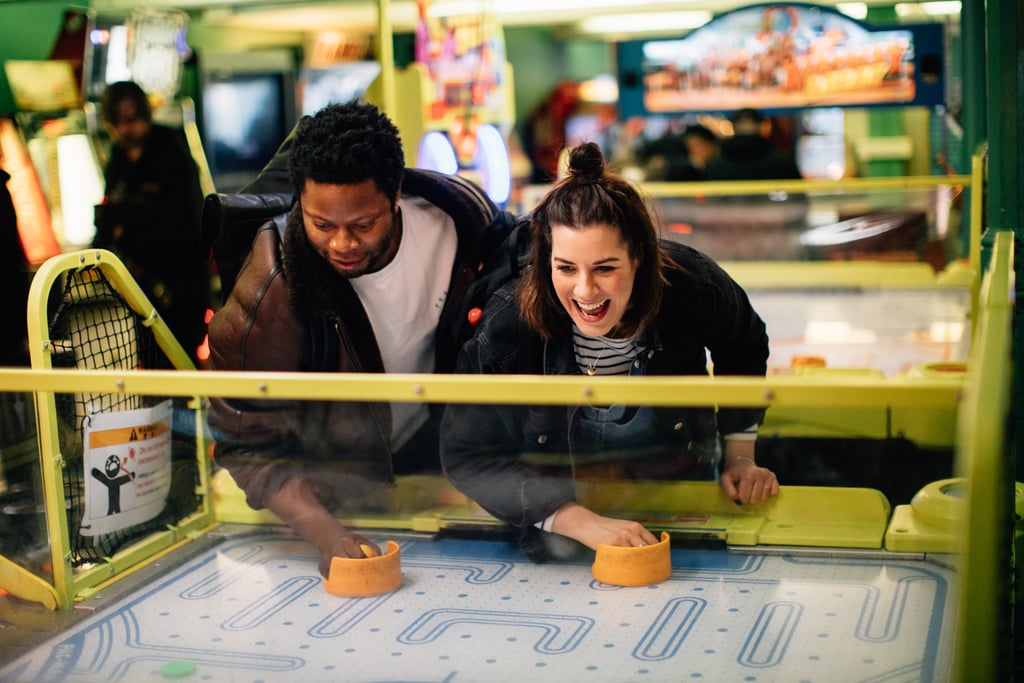 If Elle and Lee from The Kissing Booth [5] taught us anything, it's that there's tons of fun to be had at an arcade, especially on a dance machine. Between air hockey, basketball, Pac-Man, and skee ball, you'll have so much fun bouncing between games. Plus, at the end you can combine raffle tickets to exchange for a sweet prize.
Cheap Date Idea: Do a New TikTok Challenge
Put your dancing skills to the ultimate test by completing one of the several mega-popular TikTok dance challenges. [6] If dancing isn't your thing, try the viral Flip the Switch Challenge [7] or a juicy Q&A test.
Cheap Date Idea: Recreate Your Own Hot Ones Challenge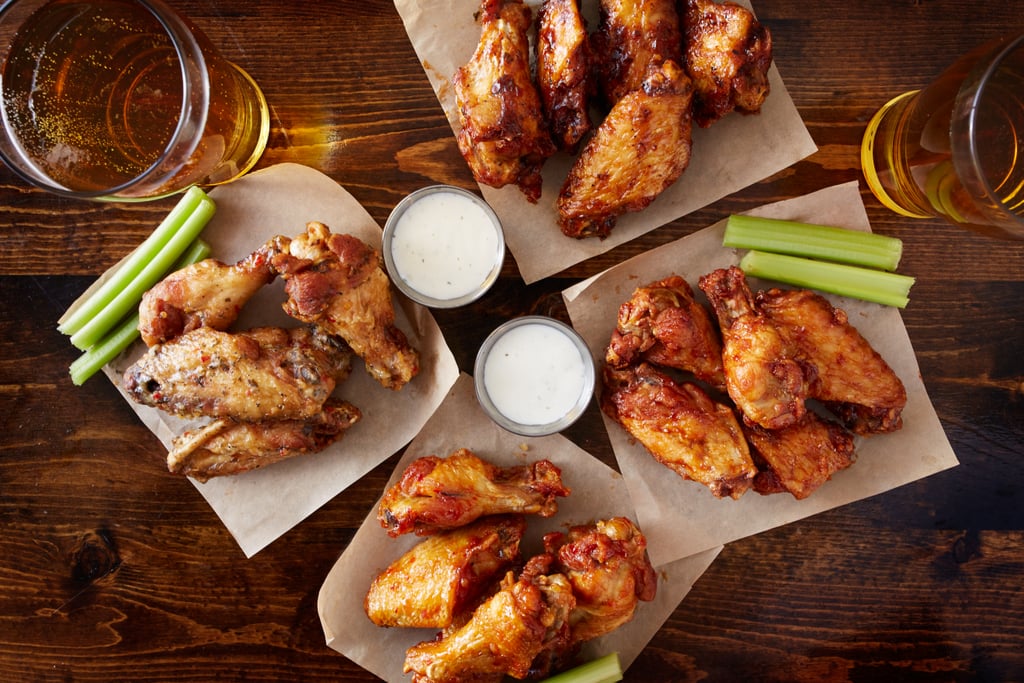 If you and your partner aren't ones to shy away from a challenge and just happen to love chicken wings, consider this your dream date. To re-create your own Hot Ones challenge, choose up to four different sauces — increasing the level of heat with each selection — and write down a list of embarrassing and hilarious questions you've always wanted to ask one another. Things are about to get spicy!
Cheap Date Idea: Visit a National Park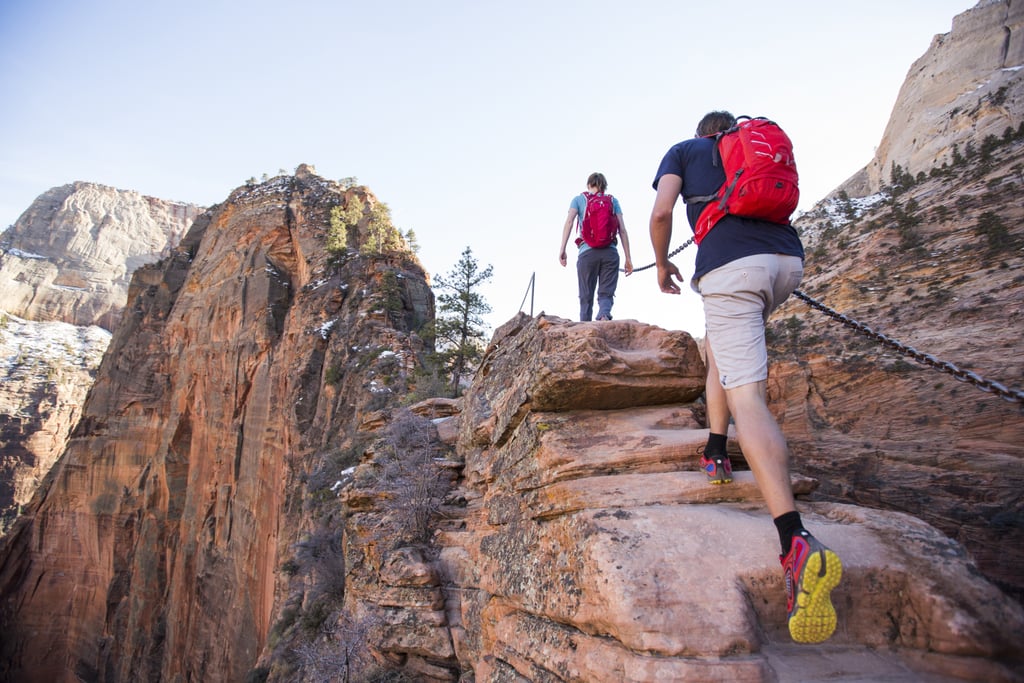 Up for a road trip? Most national parks only require a small entrance fee in order to experience the park's beauty and excursions like hiking and sight seeing. Be sure to plan ahead and check the park's website for hours, rules and limitations, and helpful guides.
Cheap Date Idea: Go on a Coffee Stroll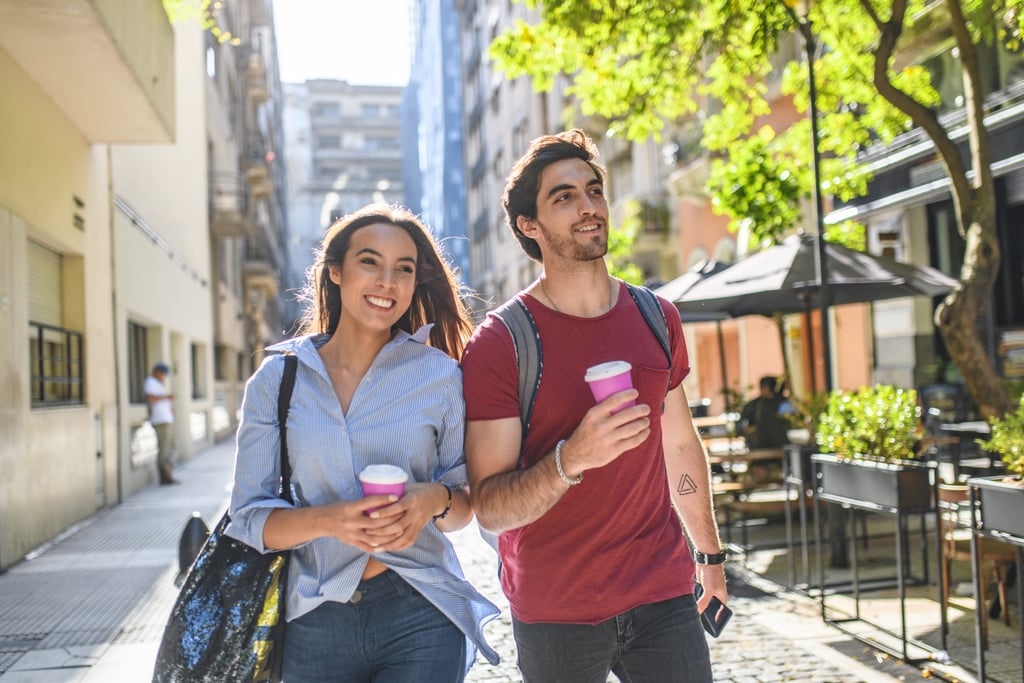 Meeting up for a coffee stroll is an easy (and cheap) way to connect with someone, since there's no pressure to stay once the coffee is over and the bill has already been settled. Plus, if the vibes are right, you can keep the date going until your feet get tired.
Cheap Date Idea: Watch the Sunset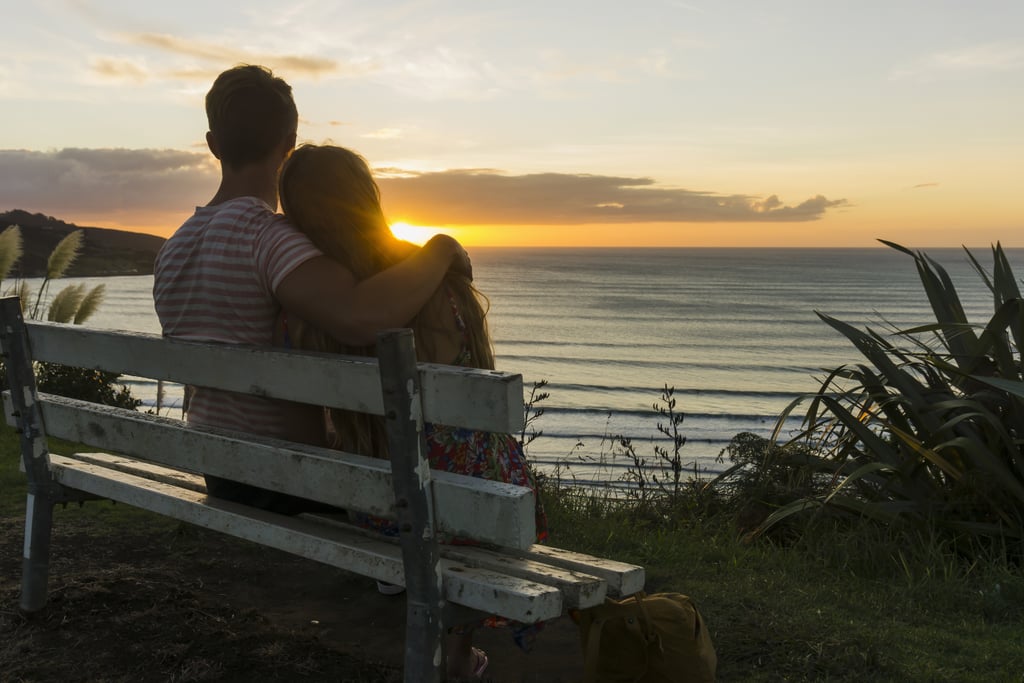 It doesn't get more romantic than snuggling up with your loved one while watching the sunset. If your budget allows, consider packing snacks and drinks to enjoy, too.
Cheap Date Idea: Visit a Botanical Garden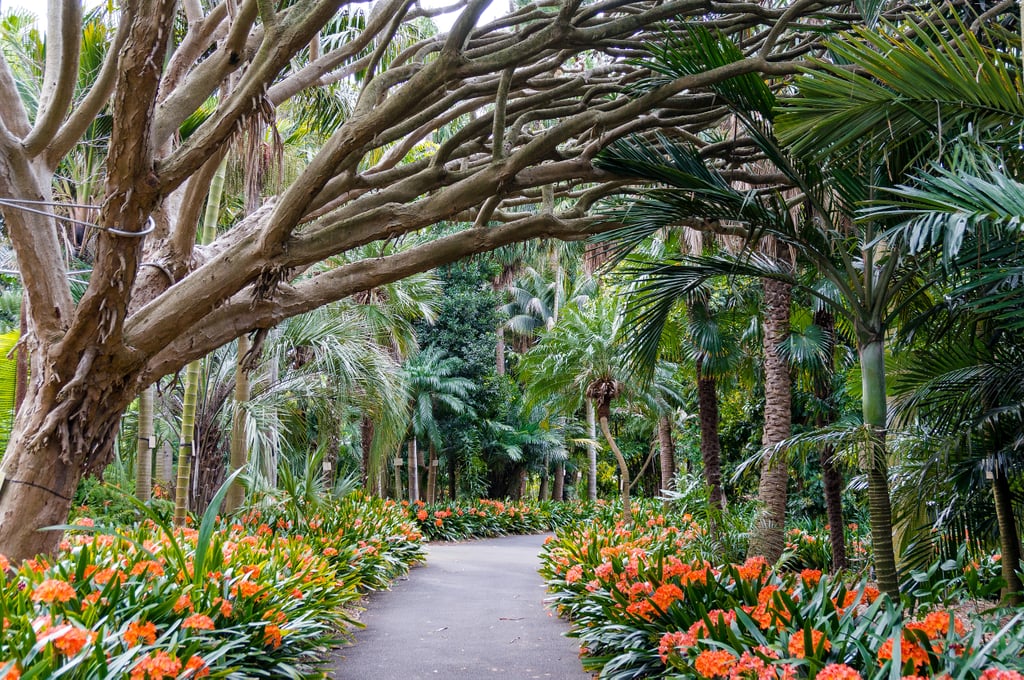 Spend the day surrounded by Mother Nature with a trip to your local botanical garden. Maybe you'll even leave inspired to plant your own mini garden at home — did we just plan your next date?
Cheap Date Idea: Visit a Used Bookstore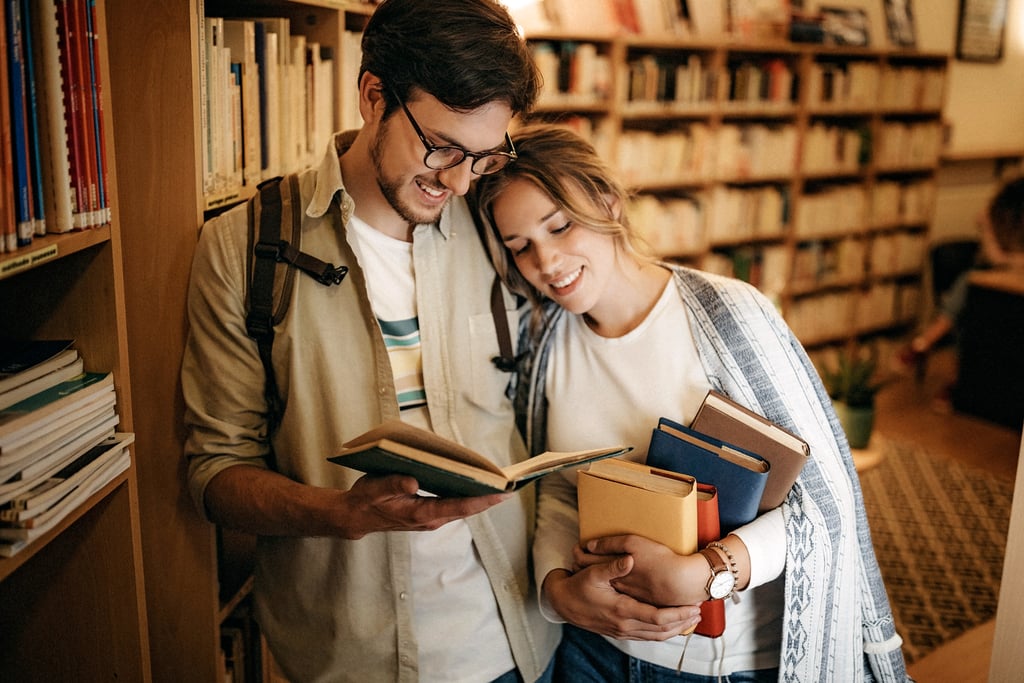 Calling all bookworms! Cross titles off your TBR list with a dreamy date in the book aisle. Who knows, you might even be inspired to start your own mini book club. Plus, at used bookstores, there's often a rack two two of books that are only a dollar or so, so you can indulge your book-buying habit without feeling guilty.
Cheap Date Idea: Plan a Seasonally Themed Date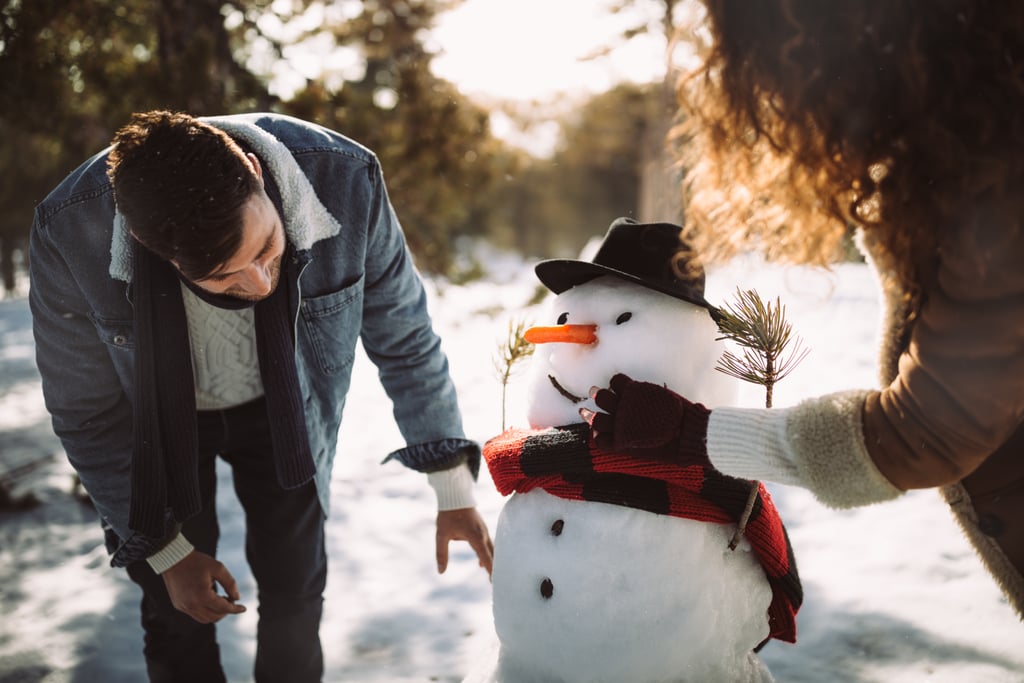 Each season offers different activities you can't experience during any other time of the year, so use it to your advantage! If you're planning a winter date, you can have a snowball fight, build a snowman, or go look at Christmas lights in your neighborhood. In the spring, visit the flower fields. During the summer, go to a concert in the park, or plan a beach day. The fall is filled with romantic date ideas like apple picking and autumnal hikes.
Cheap Date Idea: Go For a Scenic Drive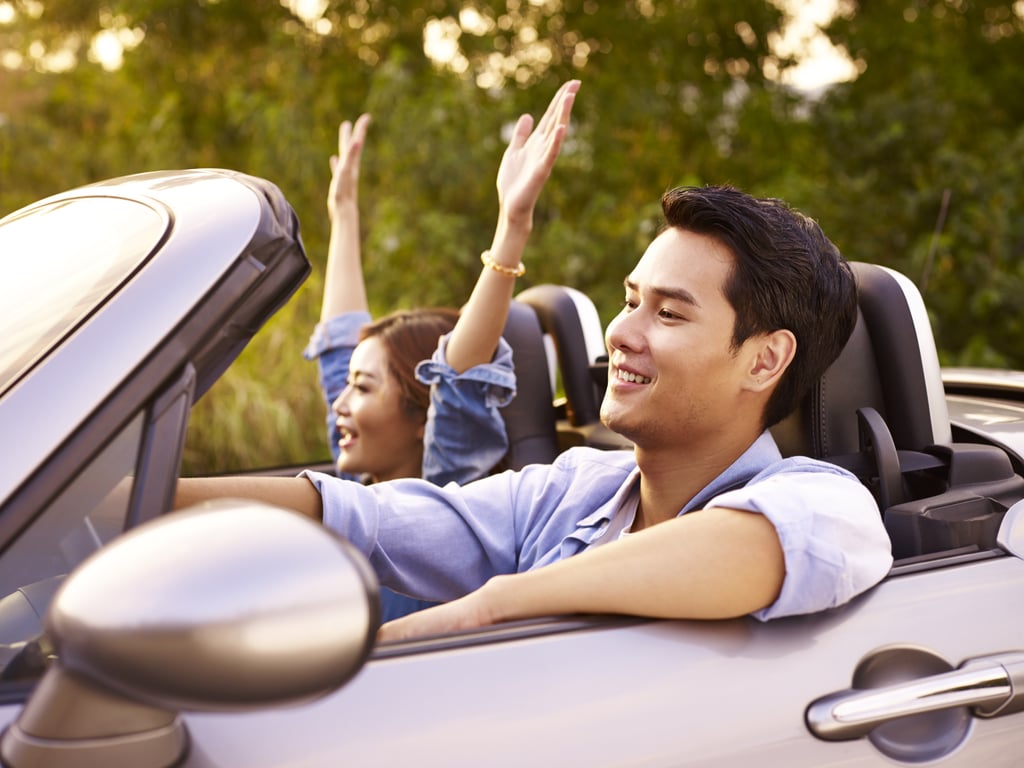 Look for breathtaking highway landscapes and overlooks in nearby cities and head out for a scenic drive. Before you grab the keys, create the perfect playlist [8] to keep you both belting at the tops of your lungs for the whole drive.
Cheap Date Idea: Complete a Photo Scavenger Hunt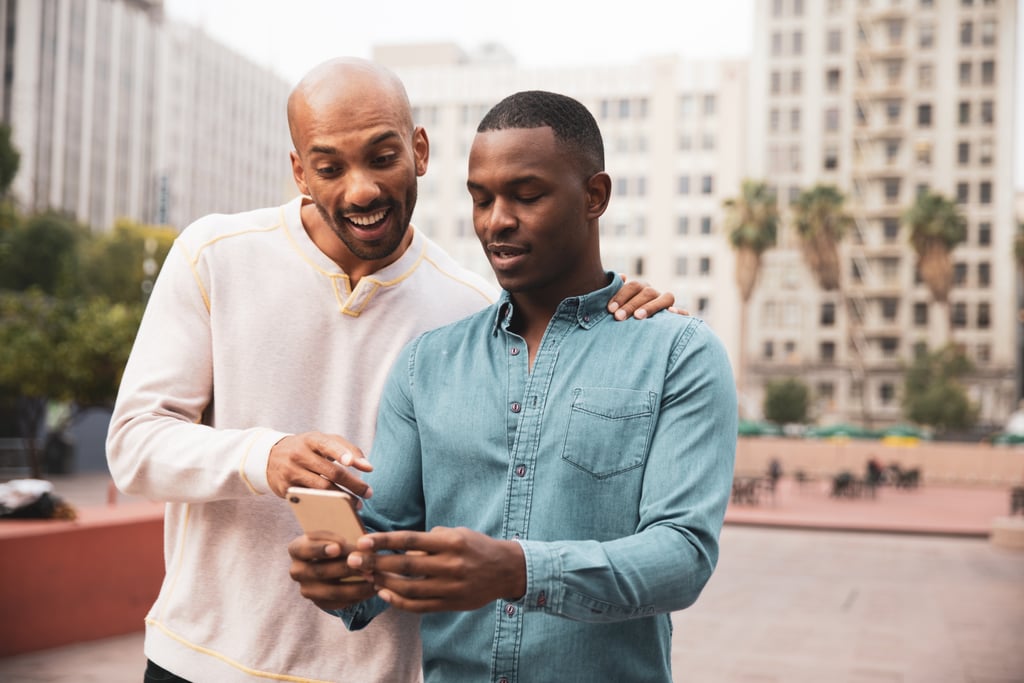 Take the day to explore the ins and outs of your neighborhood with an epic scavenger hunt. Tick off each box by documenting it with a photo. You'll end the date with countless new memories and spots to revisit for future dates.
Cheap Date Idea: Plan a Beach Day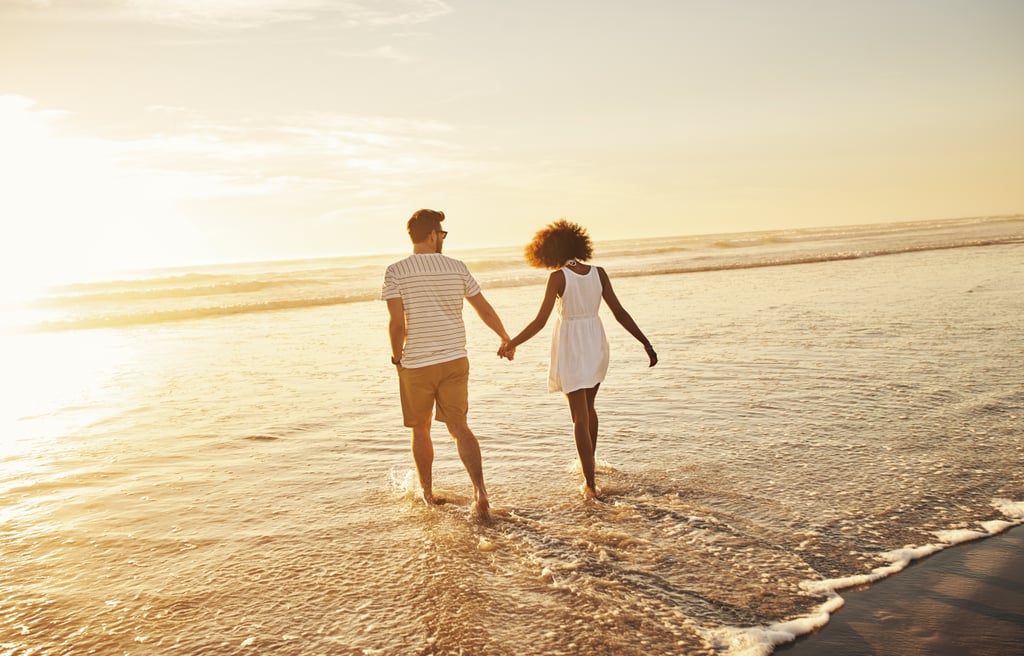 Spend the day swimming in the ocean and basking in the sun. Bring a book to read aloud to each other, a deck of cards to play a game, or a portable Bluetooth speaker [9] to softly listen to some beachy music. Save money by packing your own snacks. Bonus points if you can stay until sunset and cross another item off this list!
Cheap Date Idea: Complete a DIY Project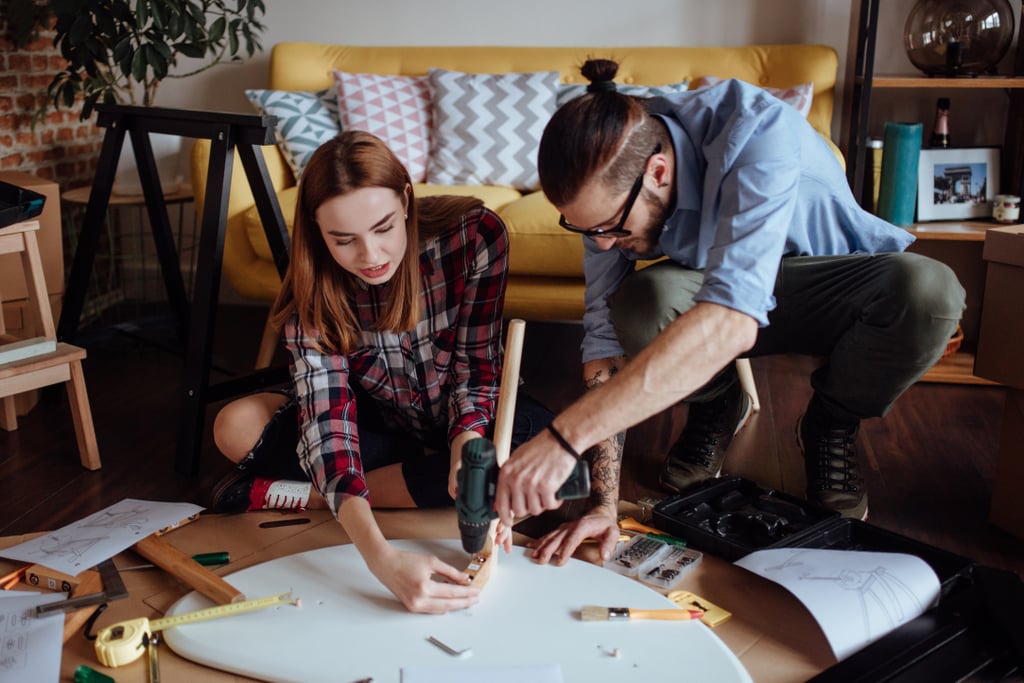 Looking for a creative challenge? Break out your toolbox and give an old piece of furniture the ultimate makeover with a DIY [10] restoration. You'll spend quality time together and build (pun intended) on your communication skills along the way.