Disney's New Necklace Is the Socially Acceptable Way to Wear Your Rose Gold Ears Every Day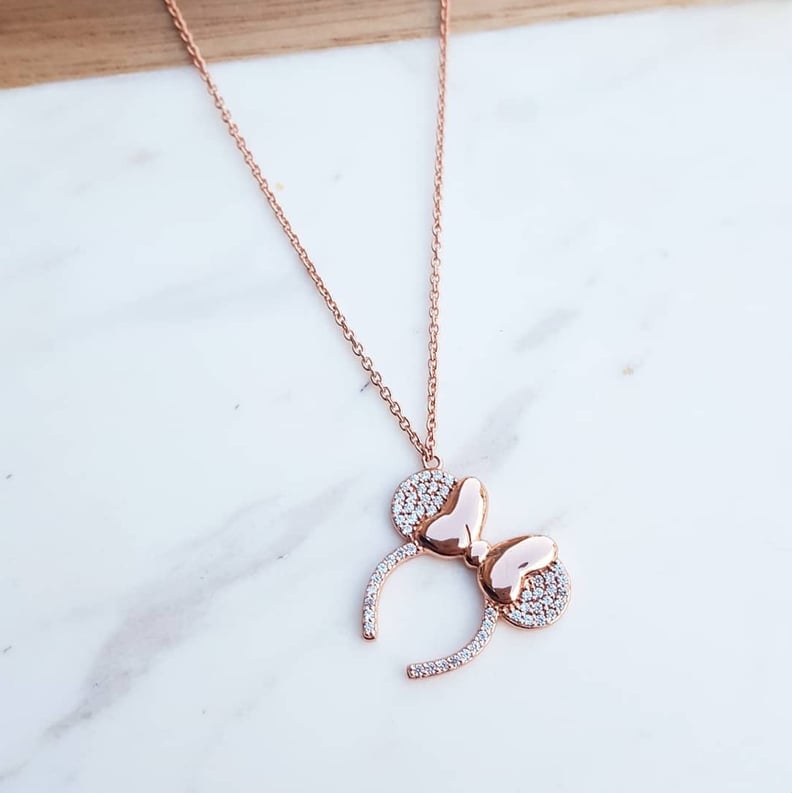 Disney just released a new necklace that has a lot going for it: it's rose gold, sparkly, and, most importantly, in the shape of those sequined rose gold Minnie ears that spawned a social media craze and inspired several subsequent products. On June 17, blogger Disneylifestylers spotted the necklace at Disneyland, and it's since been found at Walt Disney World's Magic Kingdom, too.
Though it's an official Disney product, the trendy piece is actually designed by Rebecca Hook. The jewelry designer sells several of her elevated pieces in the park, as well as online. According to other visitors who saw it in the park, however, the necklace retails for $125. If you're visiting Disneyland sometime soon, you might want to scope out every jewelry shop for this rose gold addition, because we think it's safe to say this one will sell like crazy once word gets around.