This Former Olympian's Proposal Is as Sweet as His Love Story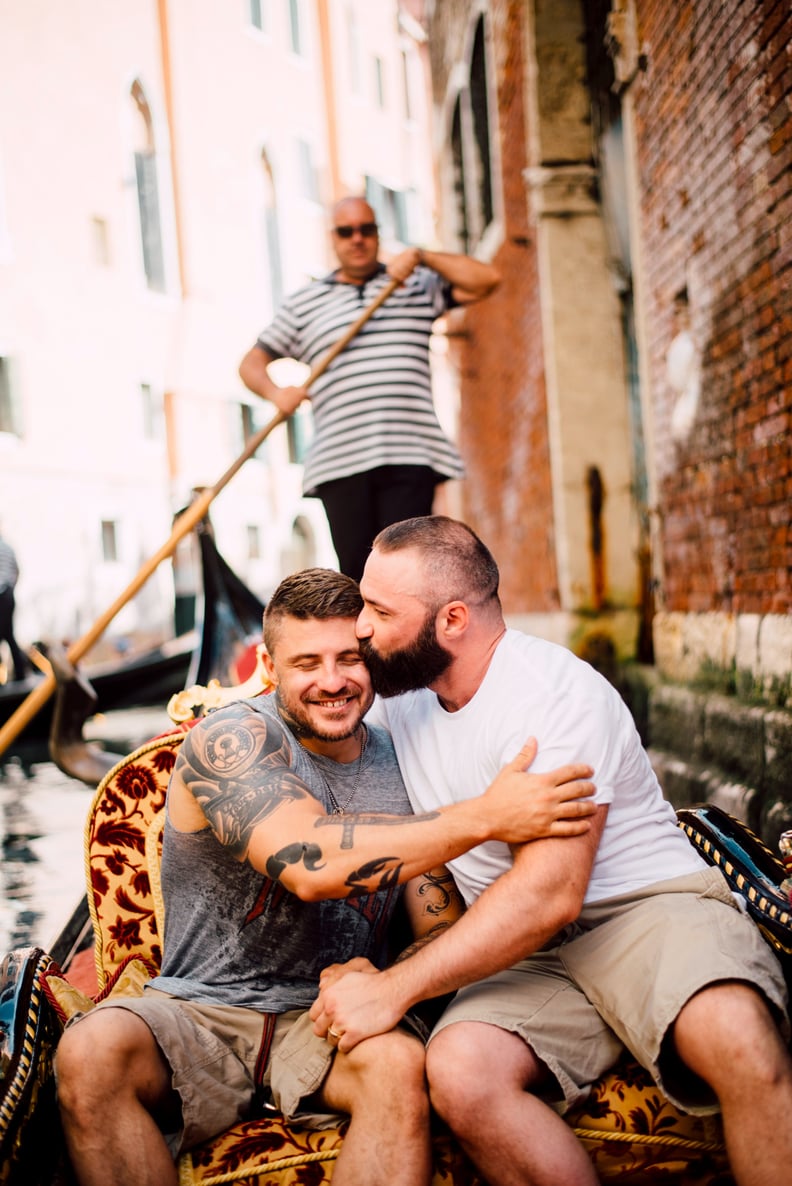 Serena Genovese in Venice for Flytographer
Former Olympian Jimmy Sjödin met his fiancé, Patrick Huber, four years ago online through work. They lost touch for a bit, but fast-forward to this Summer, and Patrick got down on one knee and asked Jimmy to be his forever.
Their proposal story started when Patrick told Jimmy to pack a bag for a holiday without telling him where they'd be going. They traveled from Munich, Germany, to Venice, Italy, a city Jimmy had always wanted to visit. There they boarded a gondola, where Patrick was all set to propose, and Flytographer Serena Genovese captured the whole thing for them to remember forever.
If you thought the proposal getaway couldn't get any sweeter, just wait until you hear about the rings. "On the inside, instead of the classic engraving, there's raised, stamp-like lettering spelling out each other's nicknames for each other, so if and when we remove the rings, there will be a visible indentation in the skin of our names," Jimmy told HuffPost. "The longer we wear the rings, the deeper the connection becomes."
Jimmy, a former Olympic diver from Sweden who competed in the 1996 Summer Games, met Patrick after leaving the sport behind and becoming a graphic designer. Four years ago, Patrick sent Jimmy a Facebook message telling him he was handsome, according to HuffPost, but it wasn't until a few years later that they reconnected and really started talking online and on the phone. "Meeting that first time and spending time together laughing, touching, and feeling each other's energy, I think we both were sold," Patrick said.
The two plan to wed in May 2018 in the German Alps — on the two-year anniversary of when they first started dating. So. Stinkin'. Sweet.