How You Can Achieve 2018's Hottest Wedding Trend: Gift Lounges
We've all been there. We go to a beautiful wedding and bring home that thoughtful favor from the couple. But whether it's a wine stopper stamped with the couple's wedding date or a small box of candied almonds, these well-intentioned favors tend to end up in one place: the junk drawer. So it's no surprise that couples are wanting to shake things up. One popular option for 2018 weddings? Gift lounges.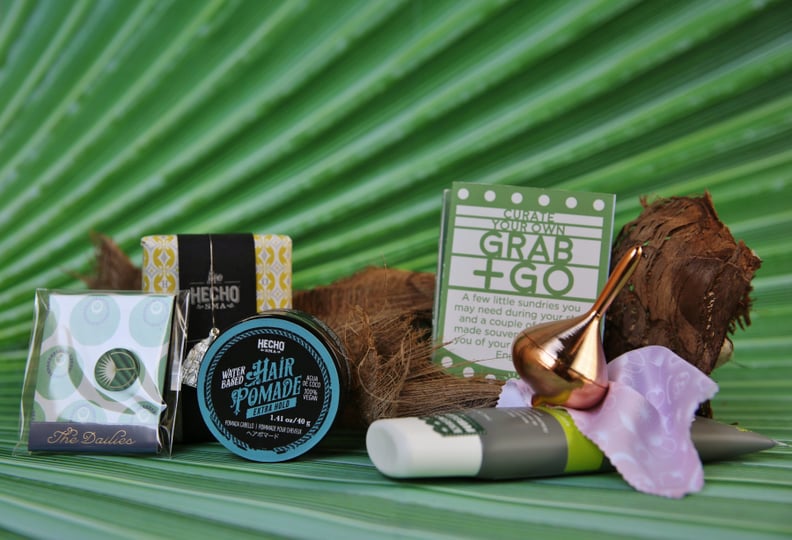 Many couples are putting a twist on the age-old wedding favor by opting for extravagant gift lounges, which are most popular in luxury destination weddings. A small, styled area of the reception or hotel displays a variety of small gifts and snacks to resemble a little boutique. Each guest is invited to fill a tote bags with wedding favors they'll actually use, creating a mini shopping experience.
Not only do gift lounges give guests that memorable (and Instagrammable!) custom experience, but it's a really thoughtful way of expressing heartfelt thanks to your wedding guests. Ready to incorporate a gift lounge in your wedding? Here's a quick guide:
Creating the Ultimate Gift Lounge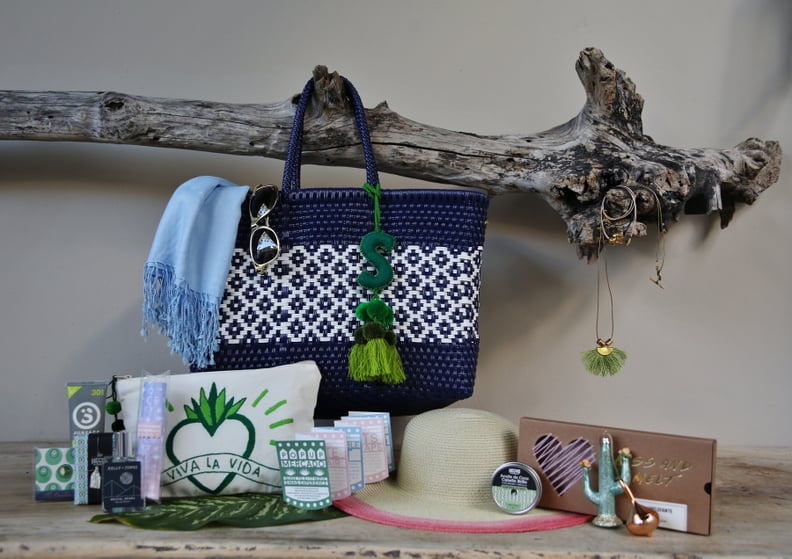 First and foremost, guests will need something to stash all their goodies in. I love the idea of custom tote bags monogrammed with each guest's initials (like this one from Shutterfly), but if that feels a little steep, a simple canvas tote bag or gift bag will work just as well. Then, arrange tables or sections with options of gifts for guests to choose from. Think edible treats like custom cookies, small bottles of wine or lemonade, small trinkets representing the destination, or even mini succulent plants in a variety of charming containers (though keep any travel/agriculture restrictions in mind for international destinations).
Perfecting the Atmosphere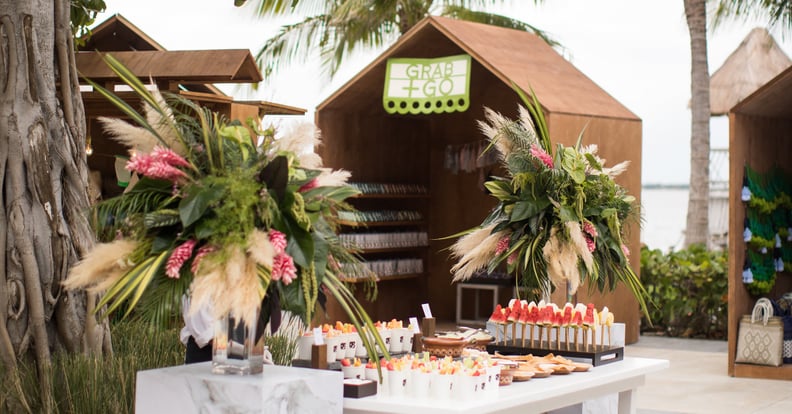 Creating a memorable experience is just as important as the actual favors, so provide drinks and snacks for guests to indulge in while browsing all the options. You can go all out with servers offering hors d'oeuvres and glasses of Champagne or simply set up a table with fresh fruit and sparkling water. Calming music is also a great way to set the mood.
All the Logistics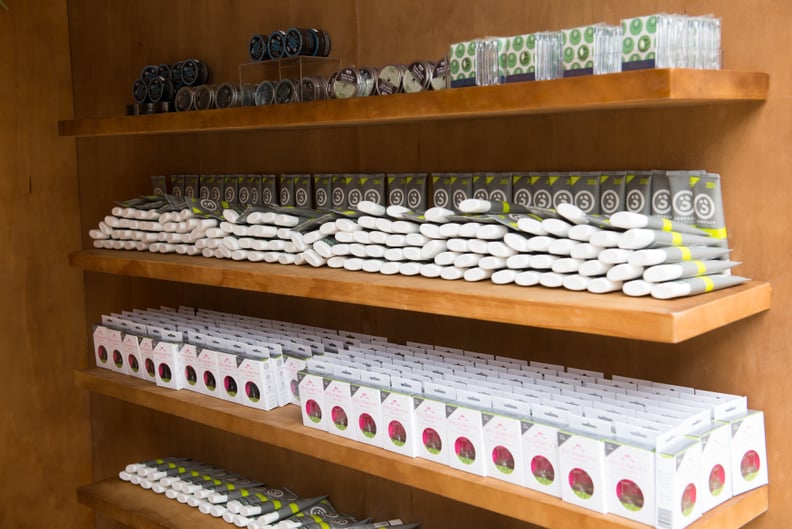 Gift lounges are typically set up before an event, usually in a small area of the hotel your guests are staying at. Ideally, you'll want guests to be directed to the lounge upon check-in so they're immediately greeted with this one-of-a-kind experience. If you're hoping to set up a gift lounge at your actual wedding, do so in a small area or tent that's situated away from the main festivities and have signage pointing guests to area. You'll also want to have some staff manning the lounge to guide your guests and keep things looking neat.
The Gift Lounge Experience on a Budget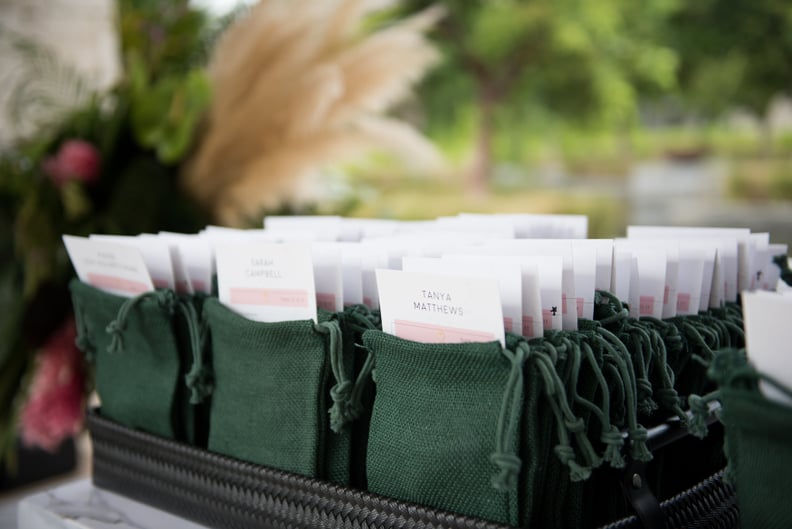 As mentioned, gift lounges are usually most popular for luxury destination weddings, but that doesn't mean you can't pull something similar off on a budget. Instead of creating an extravagant lounge, style a small area of your reception with a few tables full of to-go refreshments and a souvenir or two for guests to choose from. You can even incorporate some DIY favors like homemade bath soaps or a mini hangover kit. Guests get a similar experience of being able to customize their wedding favor without breaking the bank.
For even the most beautiful wedding, the most important and memorable element isn't the decor, the flowers, or the designer gown, but the family and friends who helped with details, lent their support, and surrounded you with love. A gift lounge is the perfect way to express your gratitude.
Mindy Weiss is a celebrity wedding planner and The Wedding Shop by Shutterfly's Style Partner.