This Is Hands Down the Easiest Way to Dress Up For Halloween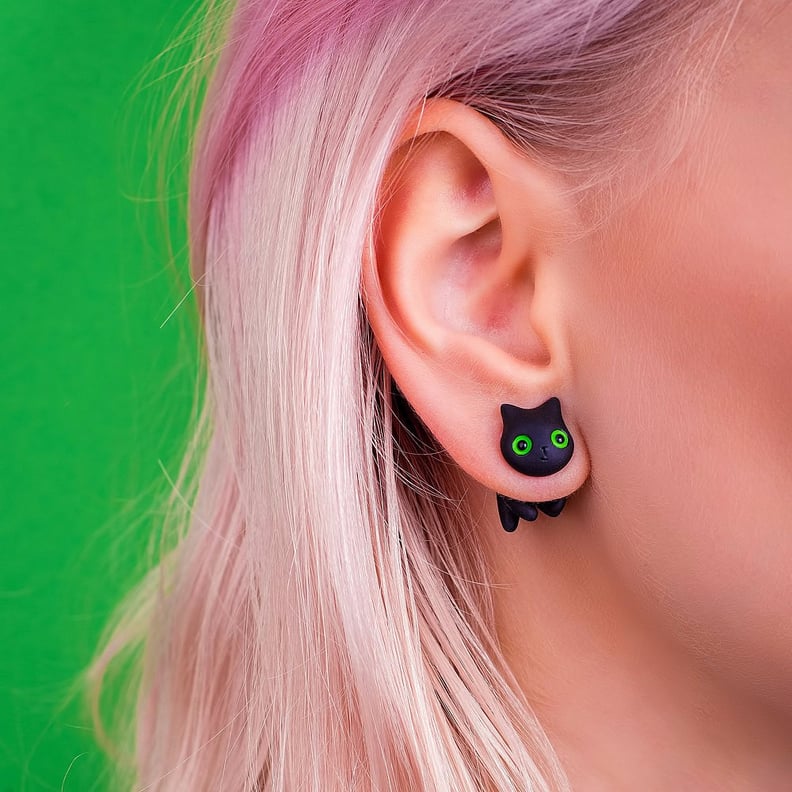 As POPSUGAR editors, we independently select and write about stuff we love and think you'll like too. If you buy a product we have recommended, we may receive affiliate commission, which in turn supports our work.
You get into the mood for the Fourth of July, and you kinda-sorta dig the end-of-year spirit, but there's one holiday that you just feel too old for: Halloween. It's fine when you're in the comfort of your own home and you can close the curtains on sugar-high kiddos who are eager to clean you out of your dark chocolate stash, but when you're at work, it may be a little bit harder to excuse yourself from the office costume contest. Do yourself a favor this year. Rather than being the "anti" girl who refuses to put on a costume, get a pair of fun earrings. Or if you love the holiday and are already planning out your costume, then take things to a whole 'nother level by including jewelry. Here are our favorite Halloween earrings.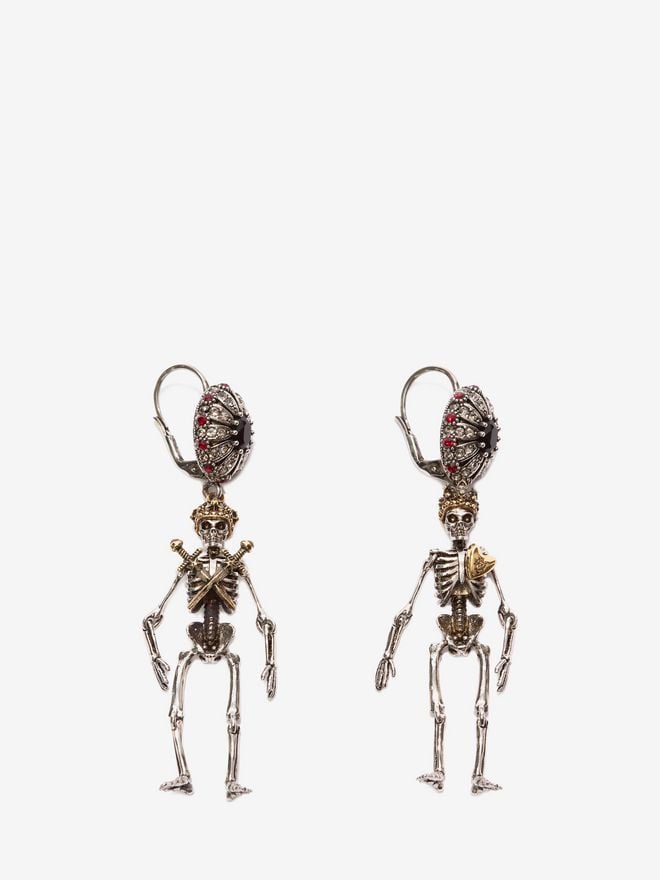 Alexander McQueen "Queen and King" Skeleton Earrings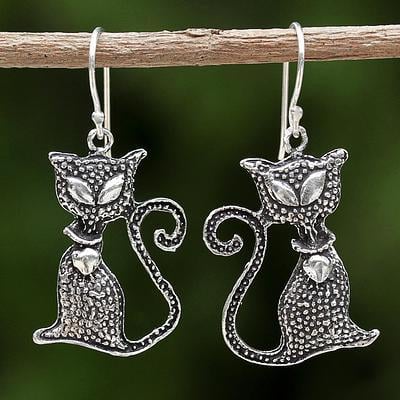 Witch's Cat
If you happen to be a cat person, then the Witch's Cat ($25, originally $45) set is something you can wear year-round.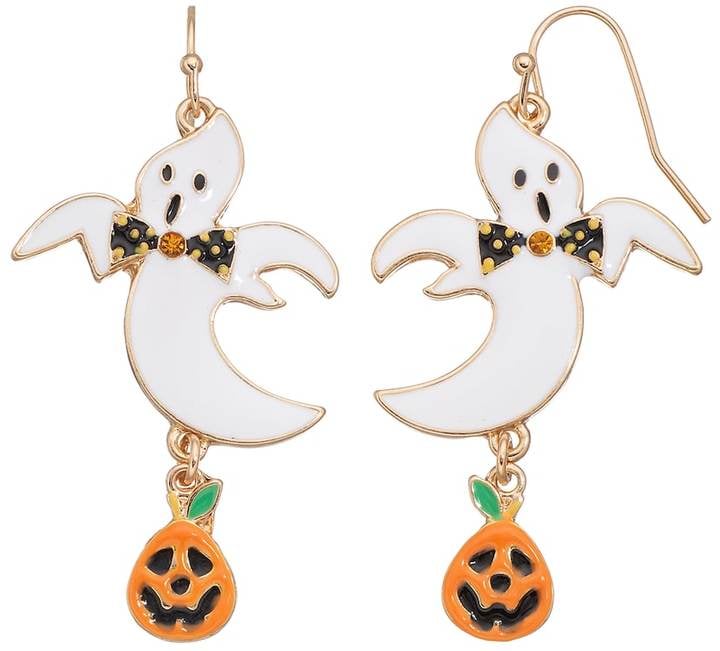 Ghost & Jack-o'-Lantern Drop Earrings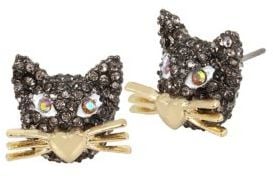 Betsey Johnson Crystal Halloween Cat Stud Earrings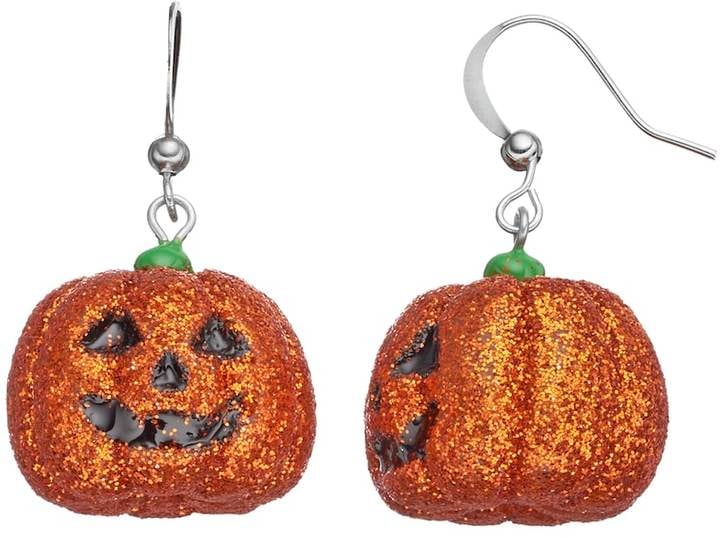 Jack-o'-Lantern Halloween Drop Earrings
Flying Witch Halloween Earrings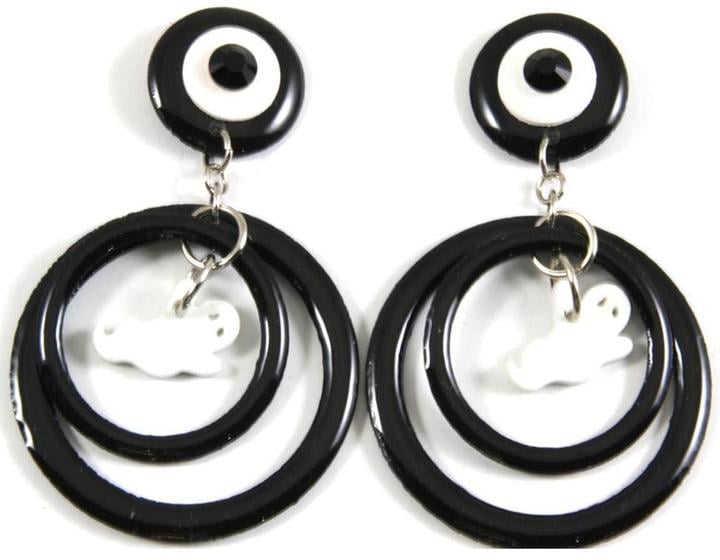 Mam' Halloween Earrings Ghost Orbit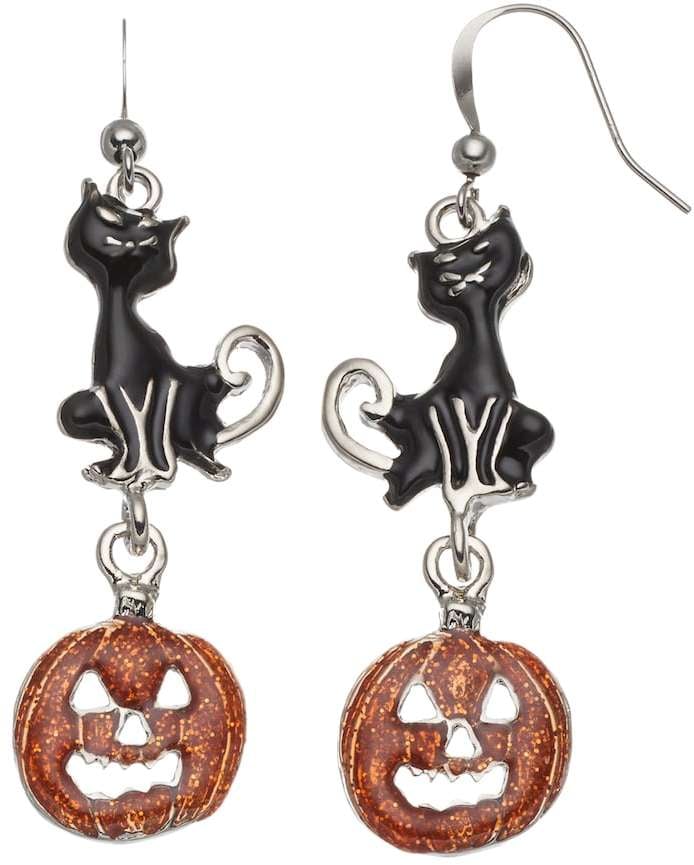 Black Cat & Jack-o'-Lantern Halloween Earrings
Spider Halloween Earrings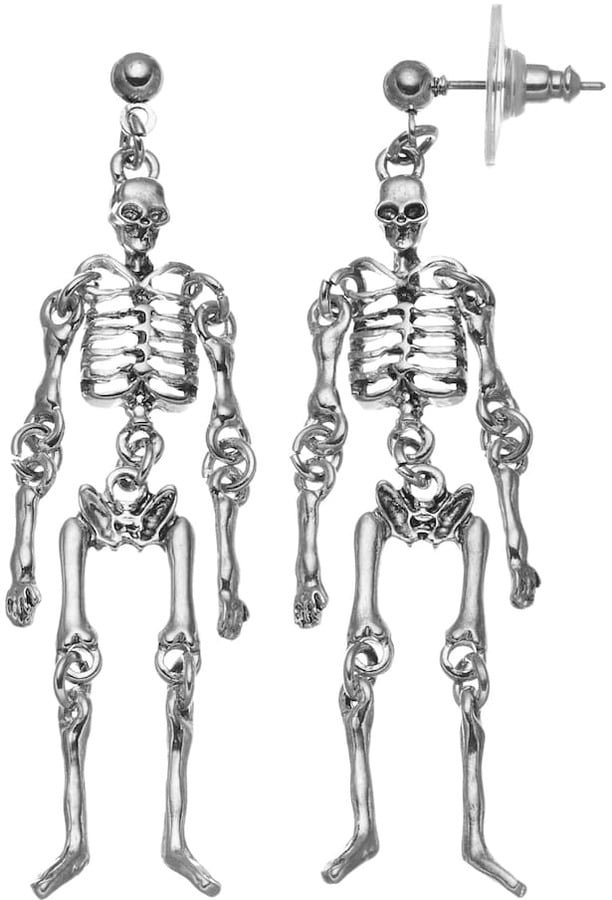 Skeleton Halloween Earrings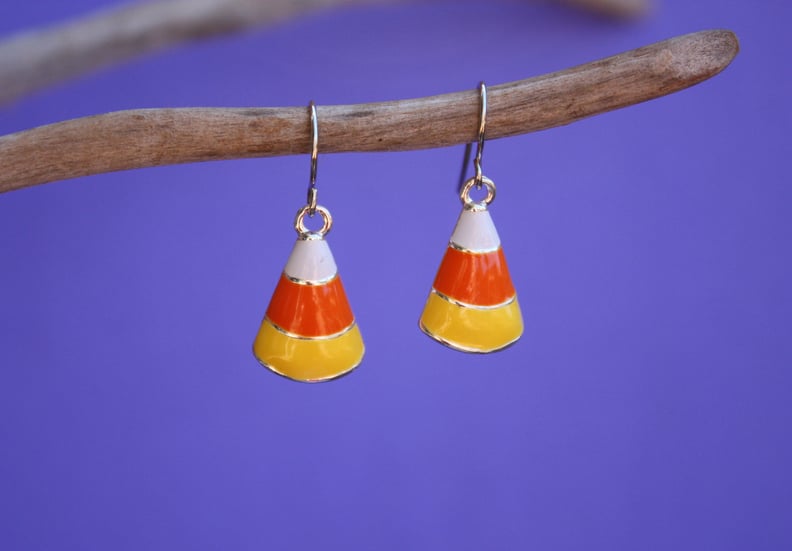 Candy Corn Earrings
If these Candy Corn Earrings ($12) look like your favorite sweet, then you should absolutely be wearing these.