20 Things That Will (Probably) Happen on Halloween in Your 20s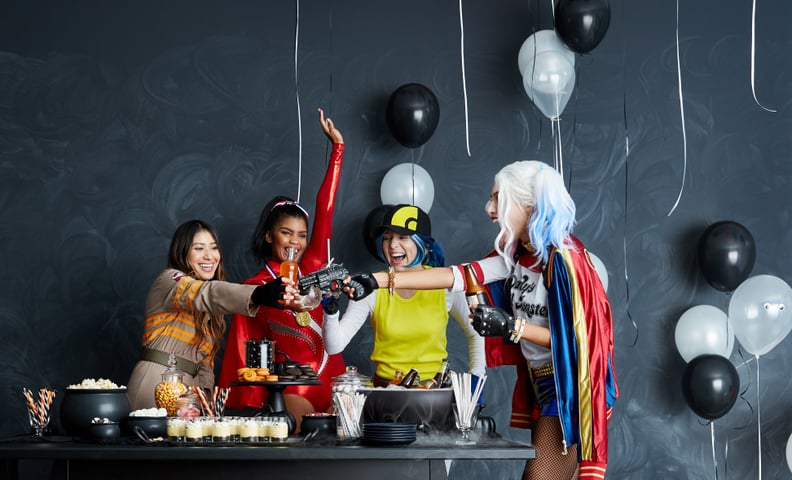 POPSUGAR Photography | Arturo Torres
POPSUGAR Photography | Arturo Torres
Gone are the days of trick-or-treating and apple bobbing — once your hit your 20s, Halloween turns into a completely different holiday. Booze over boos and less is more are just a couple things that characterize celebrating the holiday during this decade. As the countdown begins to this year's festivities, prepare yourself for the 20 things ahead that will probably happen. Have your fun now because Halloween as a 30-something is a whole different story.
You'll scramble for last-minute costume ideas.
You'll have a work-appropriate costume and a going-out costume.
You or someone in your group of friends will go too hard during the pre-game.
Trick-or-treaters will leave your place empty-handed.
Sexy costumes will dominate.
Pumpkin carving will be a priority.
You'll have high expectations for this year's Halloween.
You'll be disappointed by how Halloween turned out because something always happens.
All Hallows' Eve will be celebrated all weekend long.
The many Halloween party options will stress you out.
Your entire Instagram feed will be of people in their costumes.
You'll have that friend who gets too drunk and needs to be supervised.
The mom of your group will be supervising that drunk friend.
Trick-or-treating is completely replaced by parties and club events.
You'll worry more about having enough alcohol than having enough candy.
Next-day hangovers are inevitable.
Someone else will be wearing the exact same costume as you.
You'll have a Halloween hook-up in mind.
You'll lose at least one piece of your costume.
You'll either have your best or worst Halloween yet.