These Harry Potter Book Cover Illustrations Are Bone-Chillingly Beautiful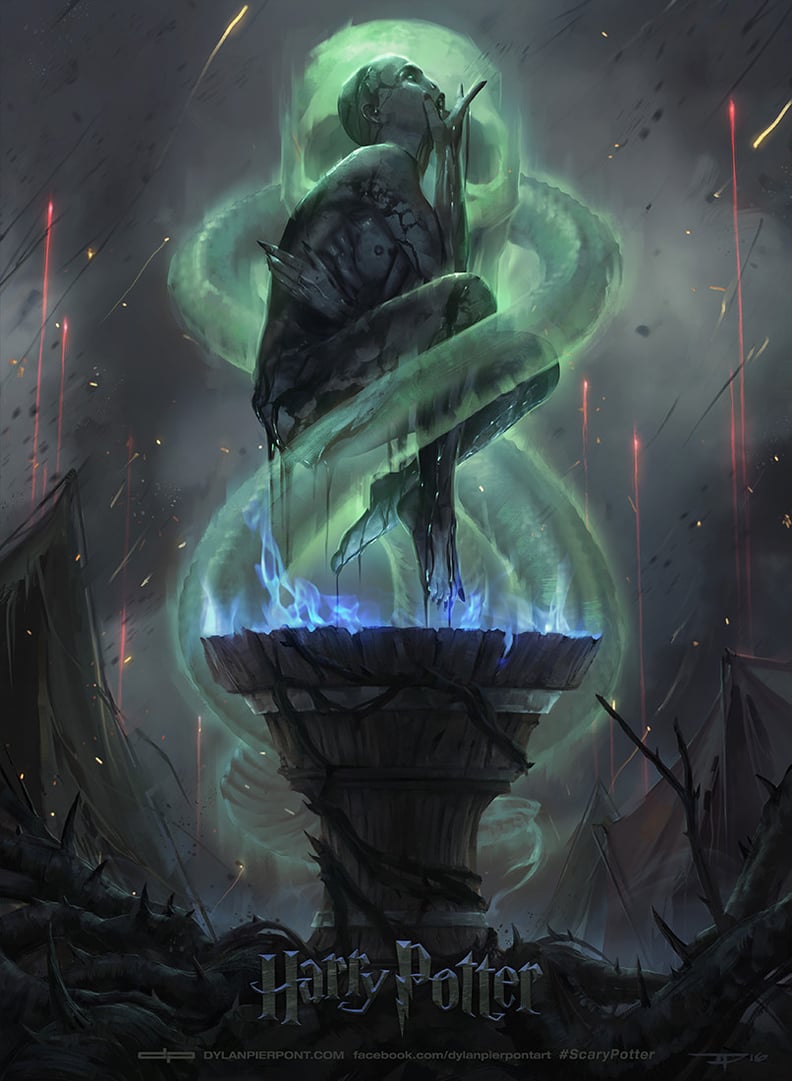 Dylan Pierpont
Horror and Harry Potter are two of my favorite things, and concept artist and illustrator Dylan Pierpont managed to capture the essence of both with his chilling "Scary Potter" artwork. The horror-themed illustrations reimagine the cover art of the book series by pulling out some of the darker moments of the stories in eerie detail. Scenes like Nagini the snake emerging from Bathilda Bagshot's body to a young Tom Riddle and a newly risen Voldemort are depicted perfectly — if not horrifyingly.
"J.K. Rowling built a world for an entire generation of readers to play in for over 20 years now," Pierpont told POPSUGAR. "So my goal was to shed light on moments and ideas that may not have necessarily stood at the forefront of the YA audience . . . I wanted to step back a bit and pay homage to the past. Potter had a pretty big influence on me growing up, and the older I get, the more I empathize with themes and motifs that weren't apparent in those early years."
You can find Pierpont's #ScaryPotter work and more on his Instagram, Twitter, and website. Read on to see his bone-chillingly beautiful Harry Potter illustrations, and prepare to be mesmerized (and maybe slightly terrified).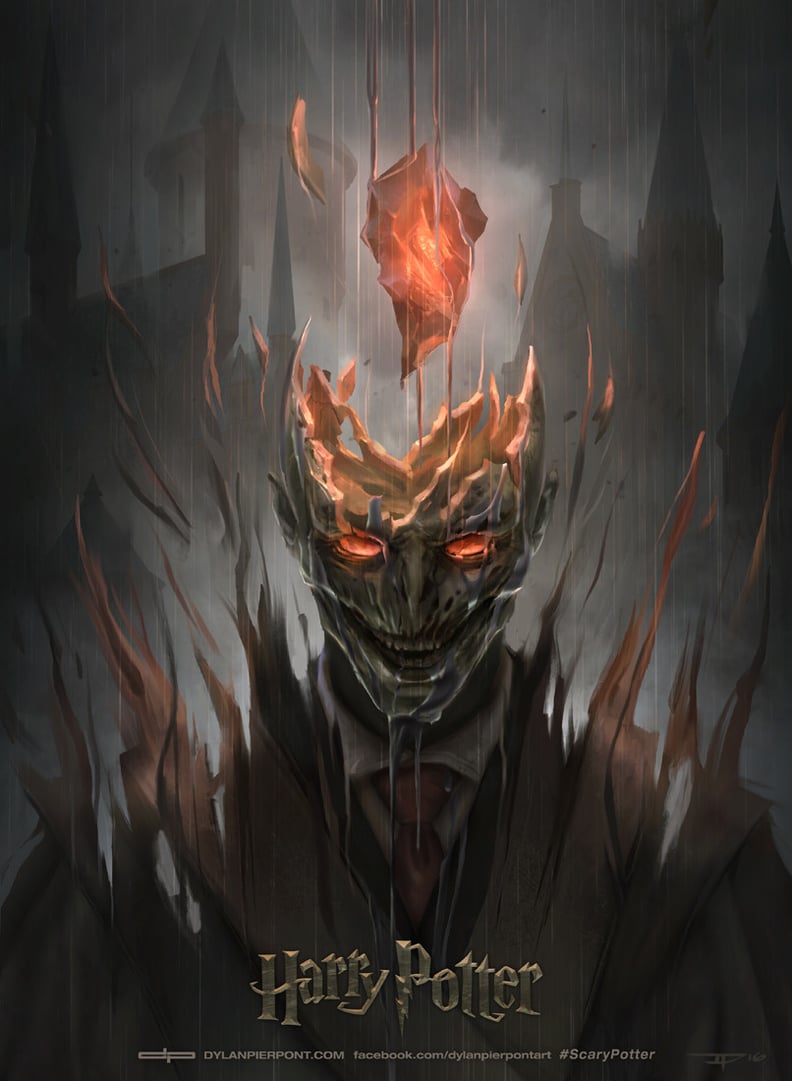 Scary Potter and the Sorcerer's Stone
"There is no good and evil, there is only power . . . and those too weak to seek it." ― J.K. Rowling, Harry Potter and the Sorcerer's Stone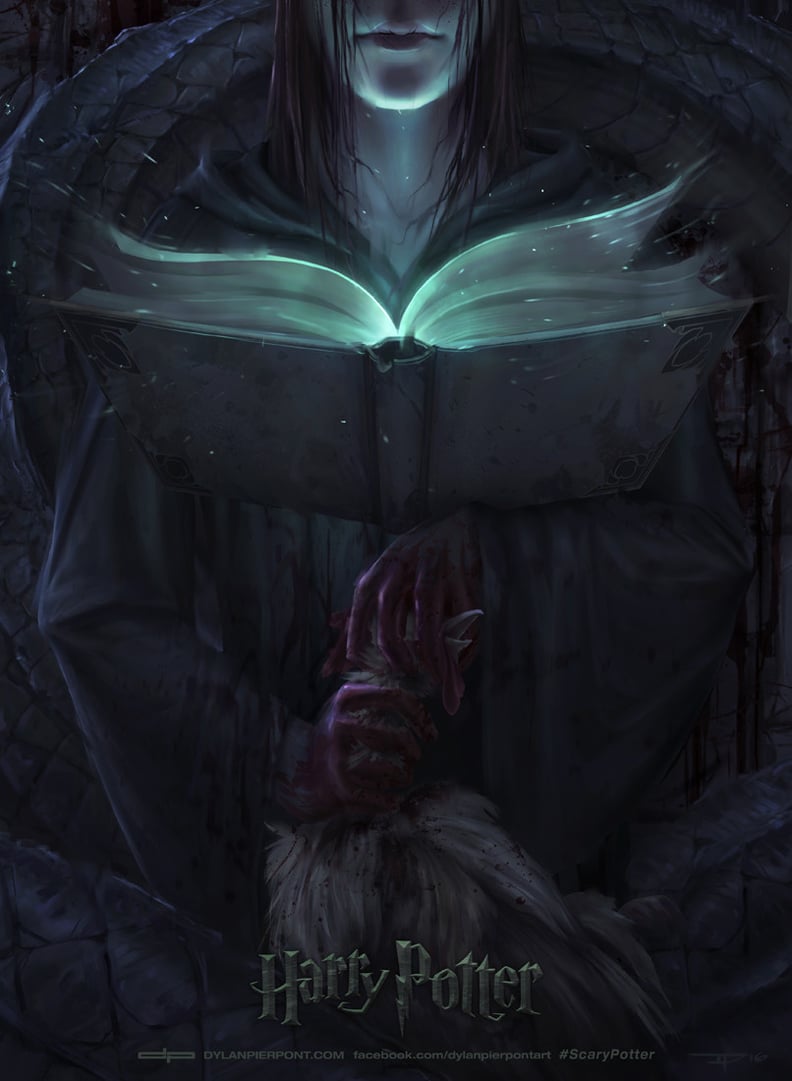 Scary Potter and the Chamber of Secrets
"Her skeleton will lie in the Chamber forever." ― J.K. Rowling, Harry Potter and the Chamber of Secrets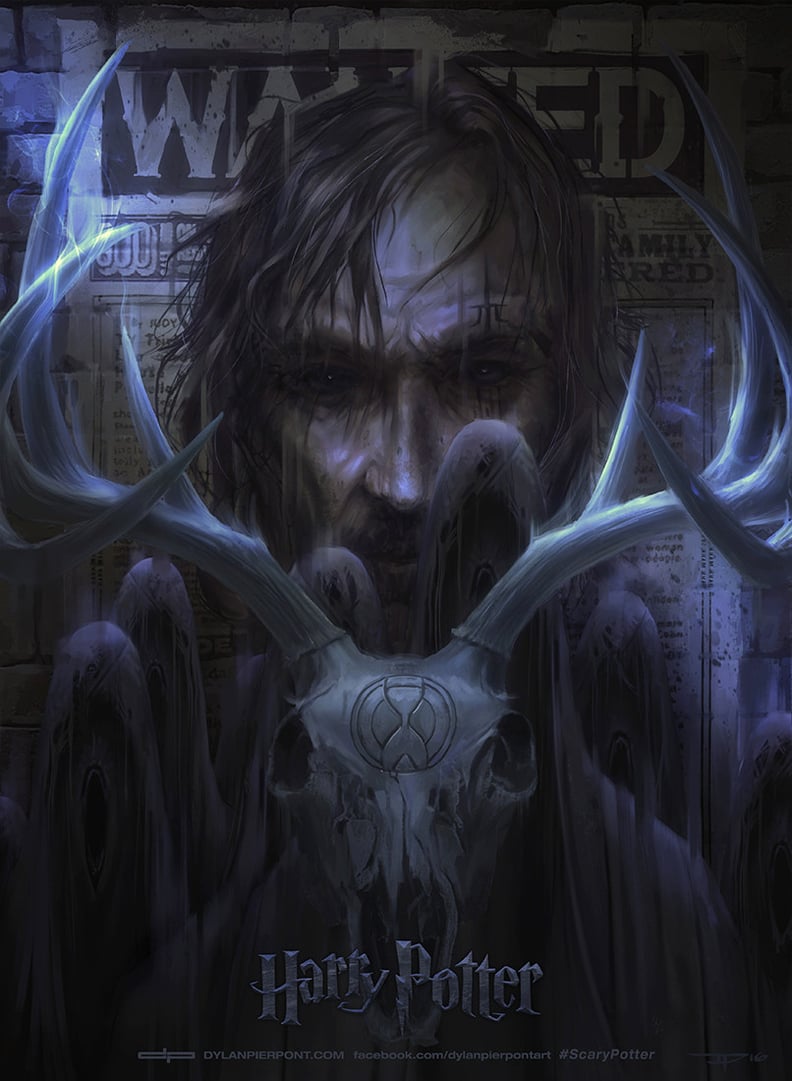 Scary Potter and the Prisoner of Azkaban
"THE DARK LORD WILL RISE AGAIN WITH HIS SERVANT'S AID, GREATER AND MORE TERRIBLE THAN EVER HE WAS! TONIGHT . . . BEFORE MIDNIGHT . . . THE SERVANT WILL SET OUT TO REJOIN HIS MASTER . . . " — J.K. Rowling, Harry Potter and the Prisoner of Azkaban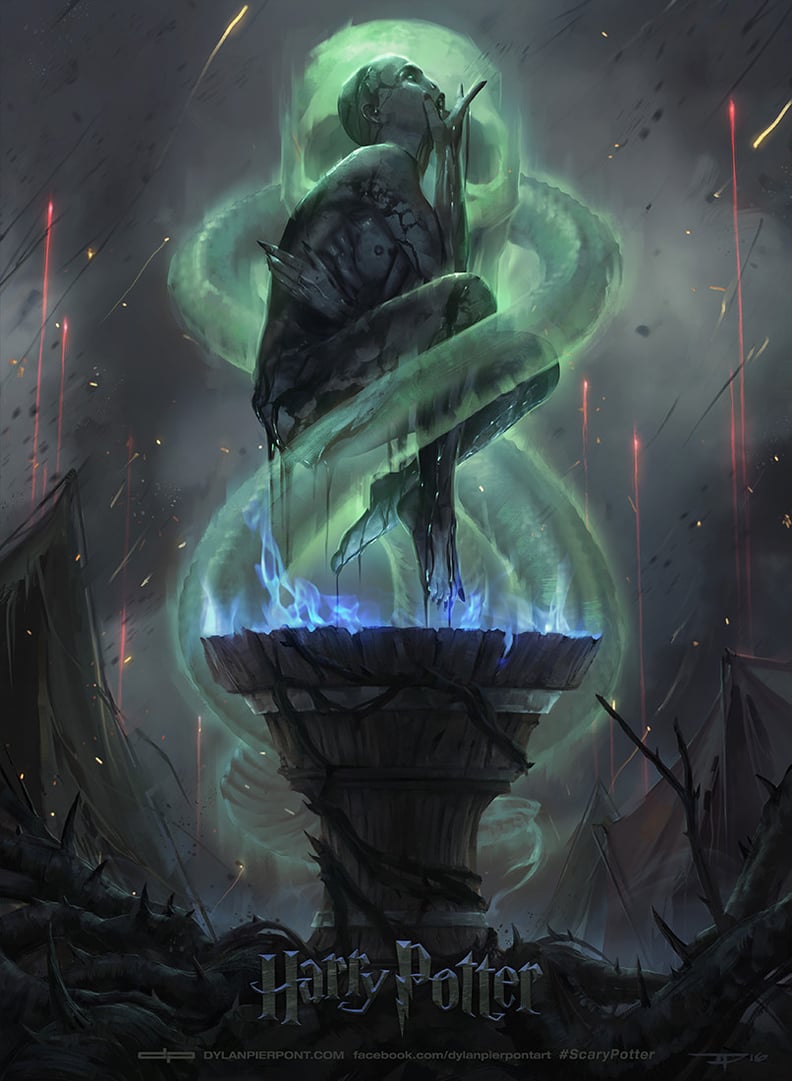 Scary Potter and the Goblet of Fire
"I was ripped from my body, I was less than spirit, less than the meanest ghost . . . but still, I was alive." — J.K. Rowling, Harry Potter and the Goblet of Fire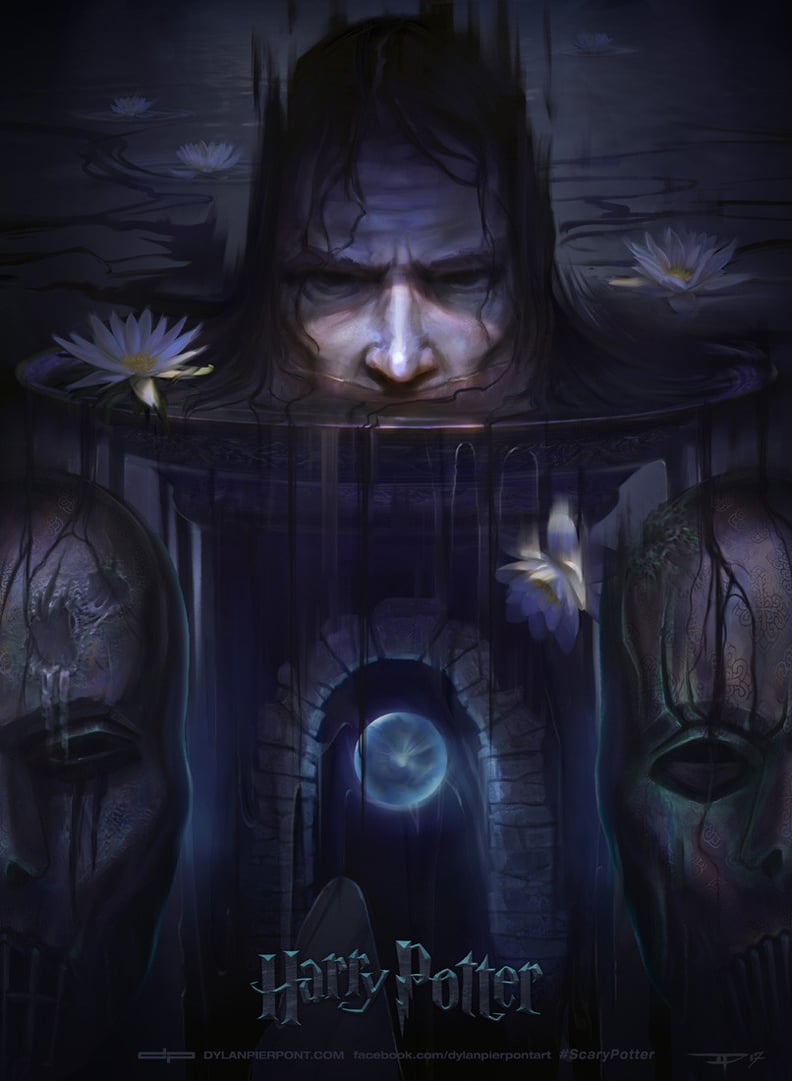 Scary Potter and the Order of the Phoenix
"The mind is not a book, to be opened at will and examined at leisure. Thoughts are not etched on the inside of skulls, to be perused by any invader. The mind is a complex and many-layered thing . . . " — J.K. Rowling, Harry Potter and the Order of the Phoenix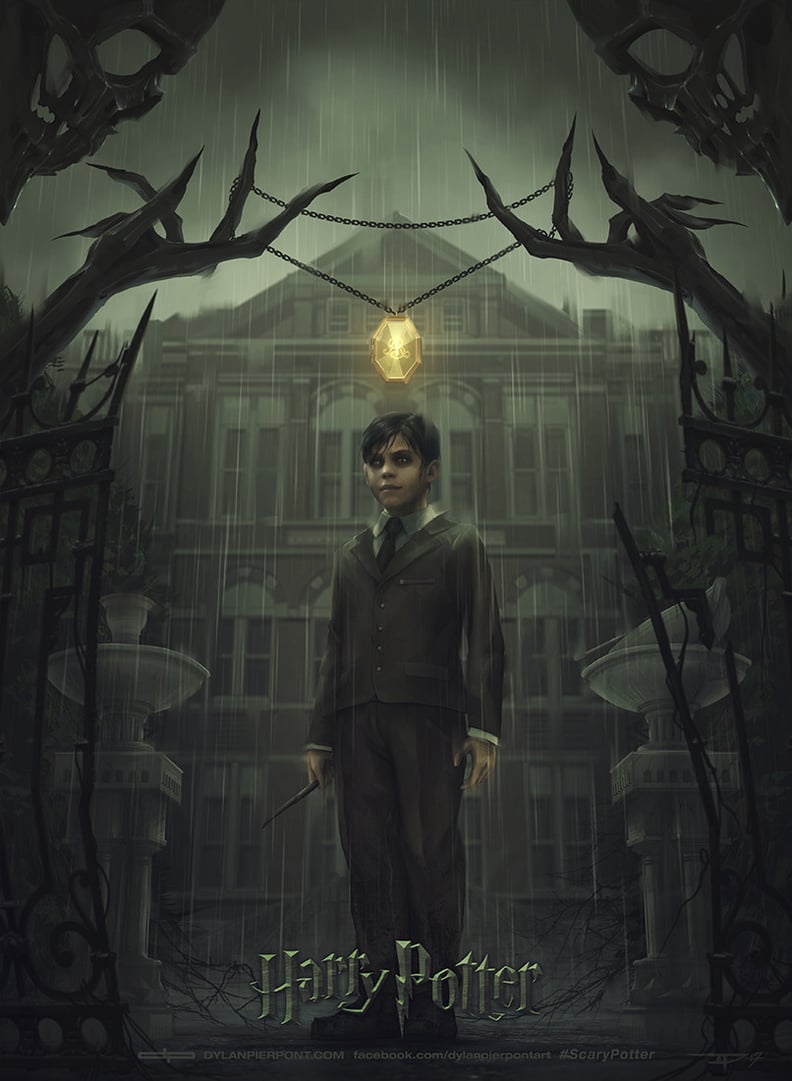 Scary Potter and the Half-Blood Prince
"Did I know that I had just met the most dangerous Dark wizard of all time? No." — J.K. Rowling, Harry Potter and the Half-Blood Prince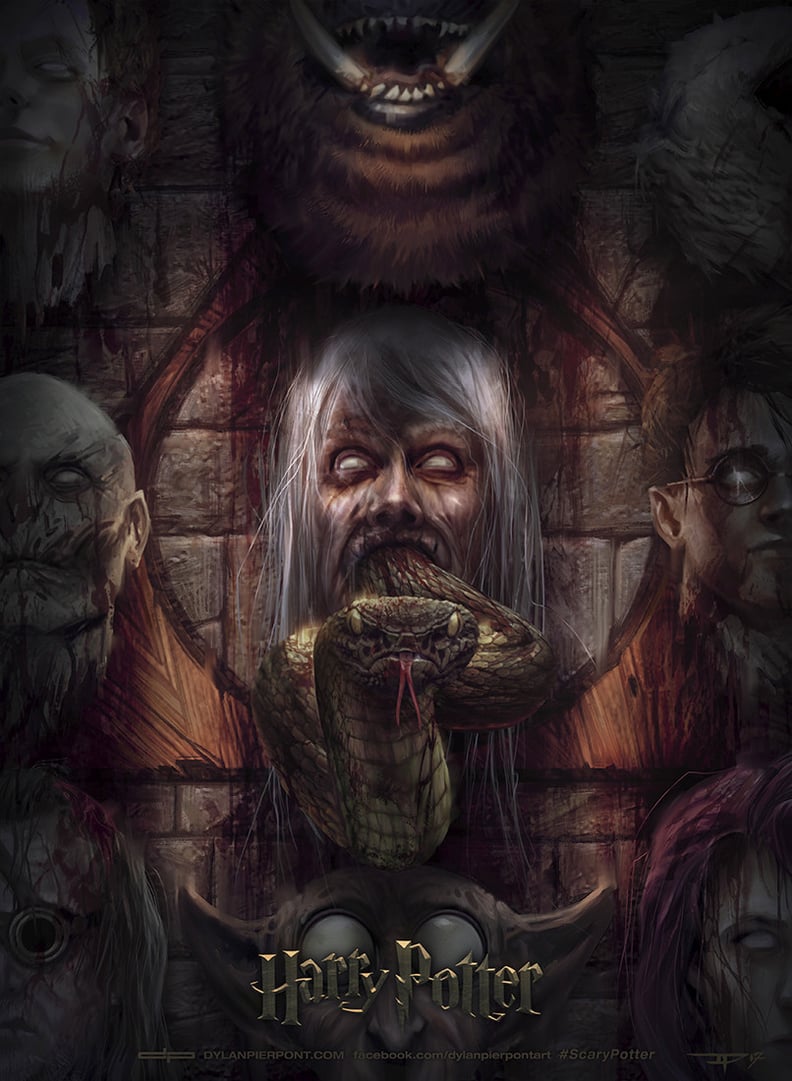 Scary Potter and the Deathly Hallows
"Until the very end." — J.K. Rowling, Harry Potter and the Deathly Hallows