Jameela Jamil Says Sex Scenes Deterred Her From "You" Role
The Sex Scenes in "You" Were a Dealbreaker For Jameela Jamil, Too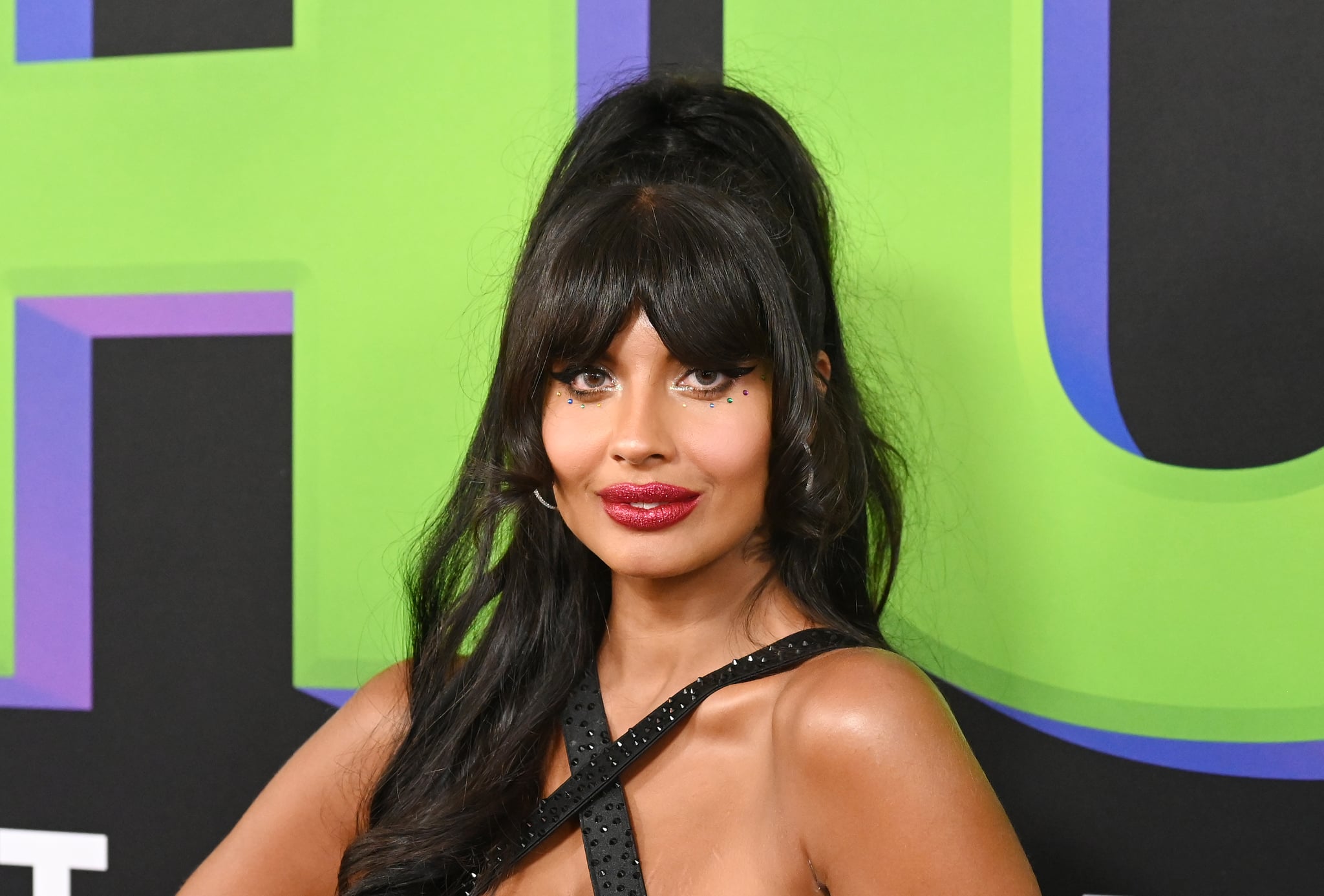 Penn Badgley was not the only actor deterred by the number of sex scenes required for his "You" character. In a recent episode of the "Podcrushed" podcast, Jameela Jamil revealed she decided not to audition for a role on the Netflix hit for this exact reason.
"I don't do sex scenes," Jamil told hosts Nava Kavelin, Sophie Ansari, and Badgley. "My character was supposed to be quite sexy, and I pulled out of the audition because I am so shy about anything sexy that I can't."
Though it's not clear which role Jamil was set to audition for, the "Good Place" actor said that she can't even watch sex scenes in movies by herself without fast-forwarding through them. "I've become so shy about watching other people," she said.
"It's not a shame," Jameel clarified. "I feel there's an awkwardness around it."
Earlier this year, Badgley revealed that he asked "You" creator Sera Gamble for no intimacy scenes in the newest season. He said his request was largely because of his relationship with his wife, Domino Kirke. "Fidelity in every relationship, and especially my marriage, is important to me. And yeah, it just got to a point where I don't want to do [intimacy scenes]," he explained on an earlier episode of the "Podcrushed" podcast.
Fortunately, Badgley said Gamble was grateful for his honesty and was willing to make the accommodations. "She appreciated my directness and she appreciated that I was also being reasonable and practical. And they came back with a phenomenal reduction," he said.
Jamil noted that she wasn't aware this was a boundary she could set herself. In her conversation with Badgley, she said, "And then you f*cking came out and were like, 'Yeah, I'm not doing sex scenes anymore. And I was like, 'I didn't even know that was a boundary that we could draw.' But then I was like, 'I should have gone and done the f*cking show,'" she continued.
Though Jamil ultimately did not pursue the role, her ability to say "no" serves as an important reminder to always stick to your personal boundaries — no matter how great the opportunity may be.