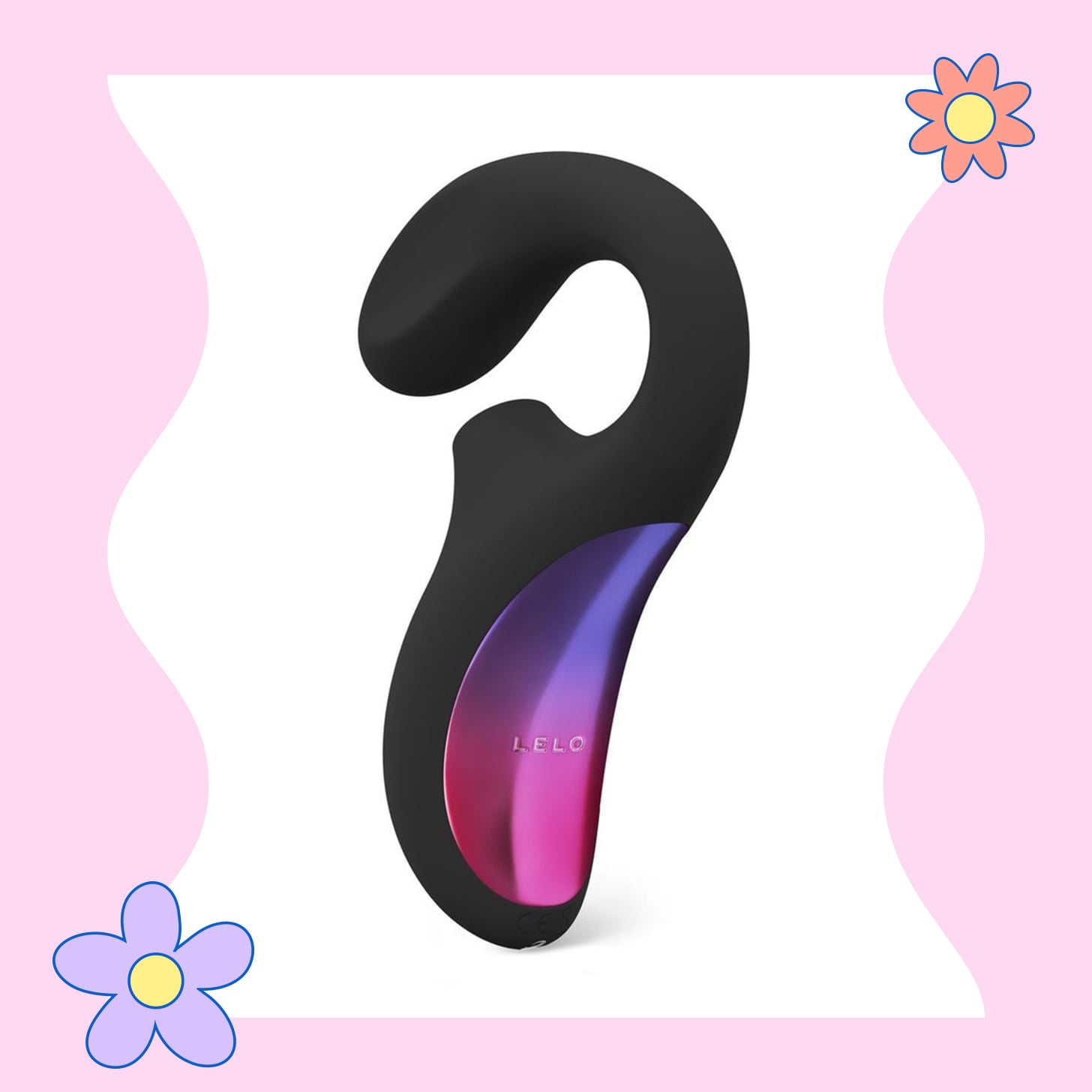 In all my years of having orgasms [1], I could always identify them as either clitoral or G-spot. Both types of orgasms were highly enjoyable but distinctly different [2]. That is, until I tried the dual-stimulation sonic massager Enigma [3] ($189) by Lelo.
Like most women, I usually need some kind of clitoral stimulation to reach any kind of orgasm [4]. But something was different when I tried the Enigma. At first, it felt like a race to climax. Who was going to get there first — my clitoris or G-spot? And to my surprise, they both seemed to reach the finish line at the same time. For the first time in my life, I couldn't pinpoint where the orgasm originated. Instead, it was a deeper, all-encompassing climax.
Curious about this new experience, I did a little research and learned that blended orgasms really are a thing [5]. They're possible partly because the clitoris is much bigger than what is visible on the outside. Three-fourths of the clitoris is actually inside the body [6], with the root located right behind the anterior wall of the vagina [7], where the G-spot also happens to reside.
That's why my orgasm with the Enigma vibrator felt different. It's designed to stimulate the entire clitoris as well as the G-spot. One end pleasures the external clitoris with gentle sonic waves [9], while the other end is inserted into the vagina, where it vibrates in sync with the sonic waves to stimulate the internal clitoris and G-spot.
The Enigma features eight different pleasure settings (I highly recommend the rolling-wave-like vibration) and is rechargeable, 100-percent waterproof to allow for tub or shower play, and quiet enough to be discreetly enjoyed almost anywhere. It's also available in two different colors: deep rose and black.
While clitoral orgasms have always been my easier, go-to climax and G-spot orgasms more of a luxury I experience with my partner, I now have a new favorite orgasm. For anyone curious about a blended orgasm, I recommend you try the Enigma and let your clitoris and G-spot climax together.