You Can Now Text Tuxedo Mask on This Very Real Sailor Moon Phone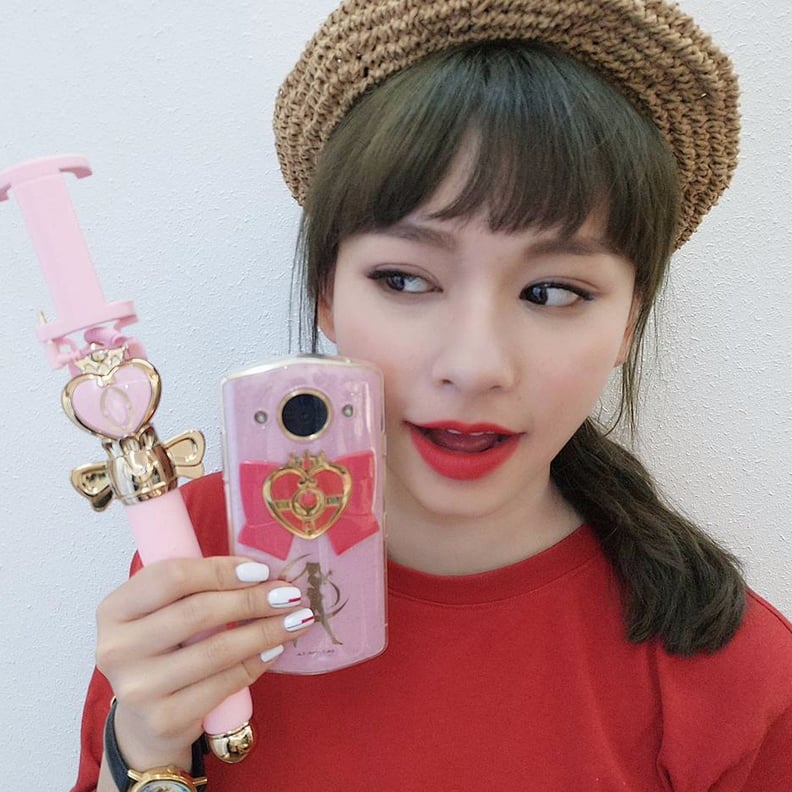 Every editorial product is independently selected by our editors. If you buy something through our links, we may earn commission.
Despite growing up, Sailor Moon fans of the '90s never really grew out of the beloved series. They don't really have to, either: there are beauty products, skincare treatments, and now a freaking Sailor Moon-inspired smartphone.
The Chinese technology company behind various photo editing apps — like MakeupPlus, for example — just released an adorable pink and gold smartphone with Sailor Moon's silhouette on the back. Since Meitu's brand is so centered on selfies, this special Meitu M8 has a pretty advanced front-facing camera that comes with unique filters and face-tuning features. In addition, Meitu released a matching selfie stick that is meant to resemble the character's Spiral Heart Moon Rod.
Sadly, the two-piece collection will only be sold for a limited time, as only 10,000 phones were made. At press time, the phone and selfie stick are only available in China for ¥2999, or $435. Given its inevitable popularity, the set may eventually be available stateside. In the meantime, check out pictures of the mystifying products ahead.